Thailand is home to some of the world's most beautiful tropical islands. As such it doesn't lack beaches and resorts. Here we are going to write about best beach resorts in Thailand. One reason why this country is so famous for tourist is because it offers something for everyone's pocket. But, here we are going to talk only about best high-end beach resorts in Thailand. Most of them are on islands of Koh Samui and Phuket, but there will be other locations listed.
Bo Phut Resort & Spa
This resort is located at the north end of Koh Samui in the Gulf of Thailand. It offers calm surroundings with a touch of exotic. At this place, you will find 32 villas and 29 deluxe rooms built in modern Thai architecture.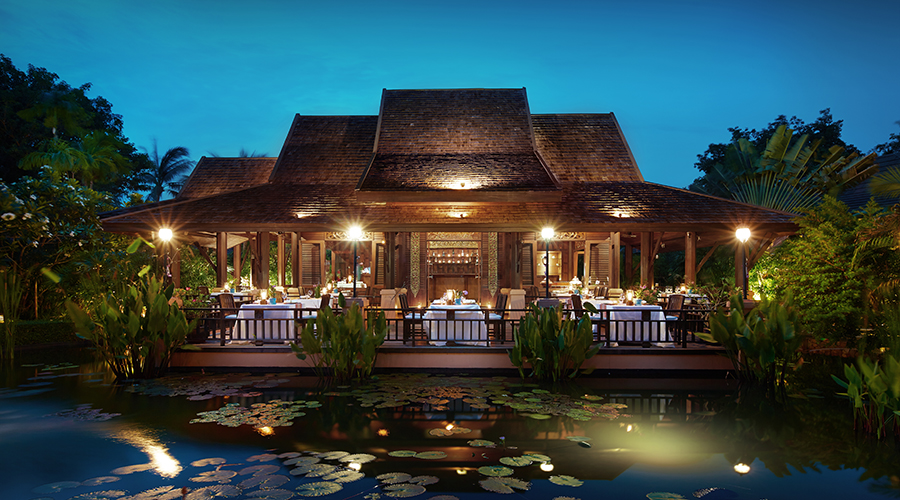 Le Meridien Khao Lak
Le Meridien Khao Lak finds itself positioned between a forest and 10 kilometers of most beautiful sand. This is a resort for those that like to indulge themselves. It offers three swimming pools, a spa, six restaurants, and various sport-oriented facilities.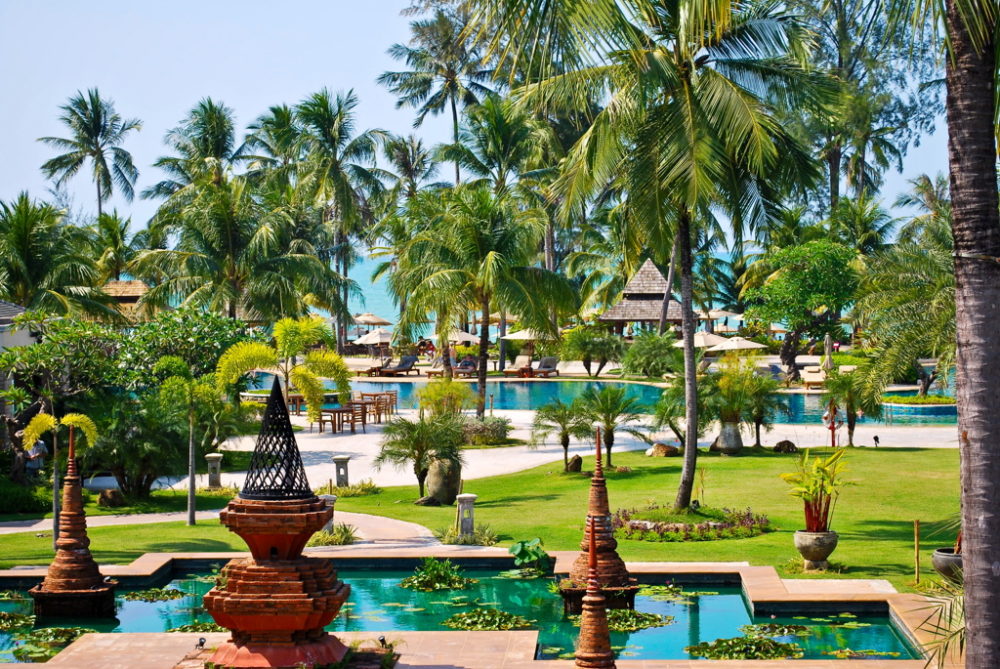 Mai Samui Beach Resort & Spa
Mai Samui breeds with style, and it's located on the west coast of Koh Samui. It offers 97 rooms which vary from modern accommodation such as Deluxe Room to more traditional Mai Pool Villa. These villas come with services such as salt scrubs, and ancient Thai massage.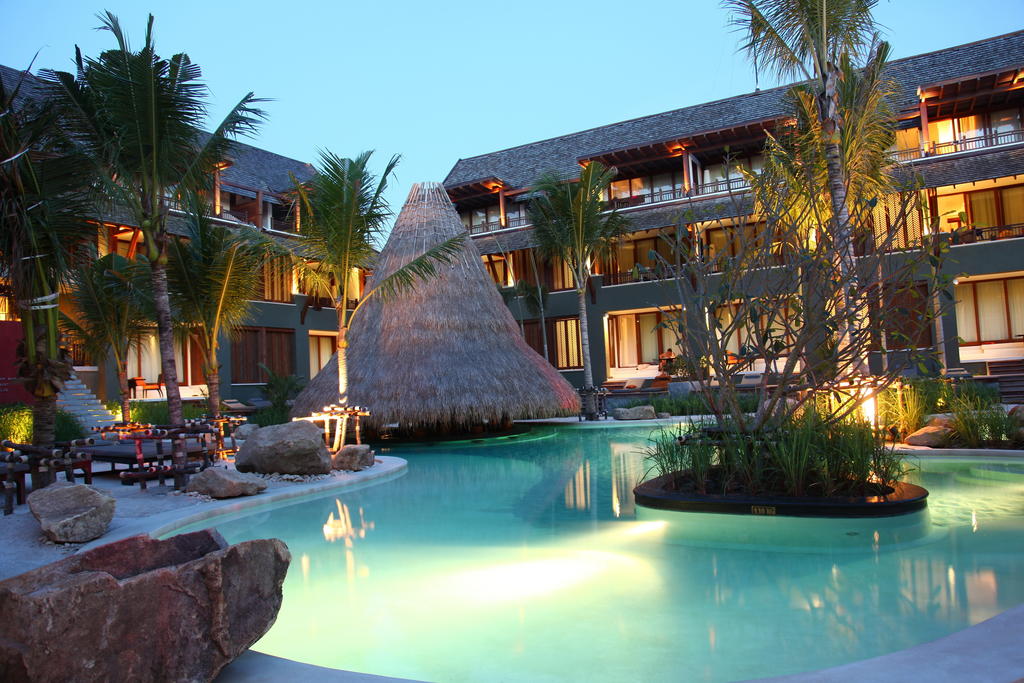 Long Beach Chalet
Among all resorts named here this one is the most affordable but it's still one of the best high-end beach resorts in Thailand. It's located on the island of Ko Lanta nearby of Long Beach and Klong Dao Beach. On a hot day, you can find drinks in a beach bar, a poolside bar, and a lounge bar which are available to customers at all times. This accommodation offers 15 rooms, fully furnished with each having balcony with a view on gardens.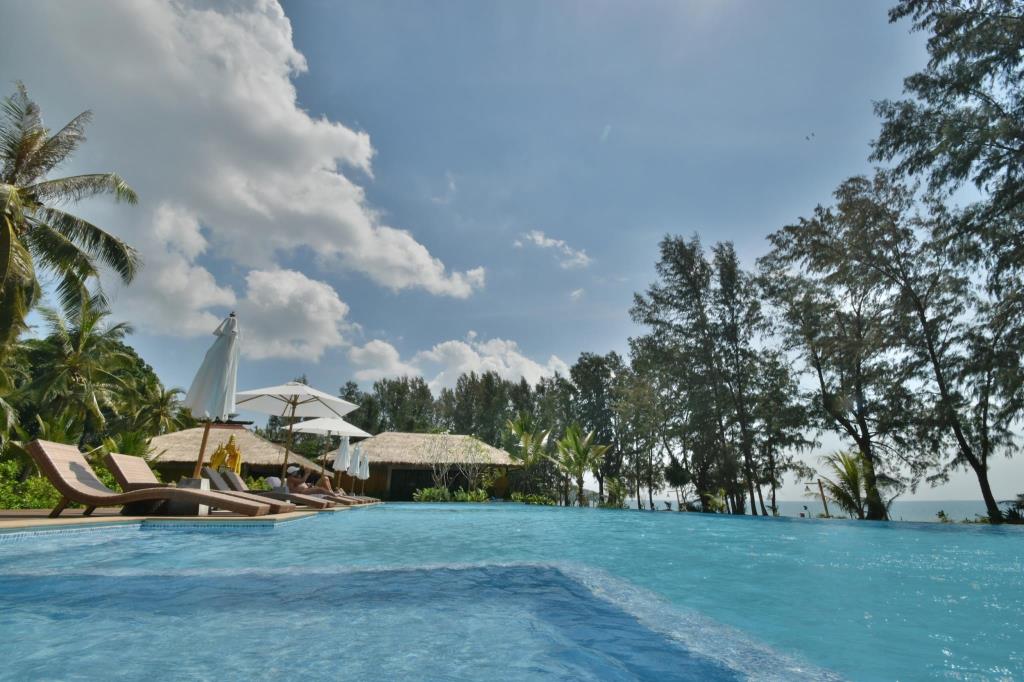 Sri Panwa Villas Phuket – Best High-end Beach Resorts In Thailand
This hotel stands at the top of Andaman Sea on Cape Panwa. It is another high luxury resort located in Phuket. From its rooms, you can see the top of Cape Panwa and on a small private beach. It offers one or two-bedroom villas. All villas have private swimming pools.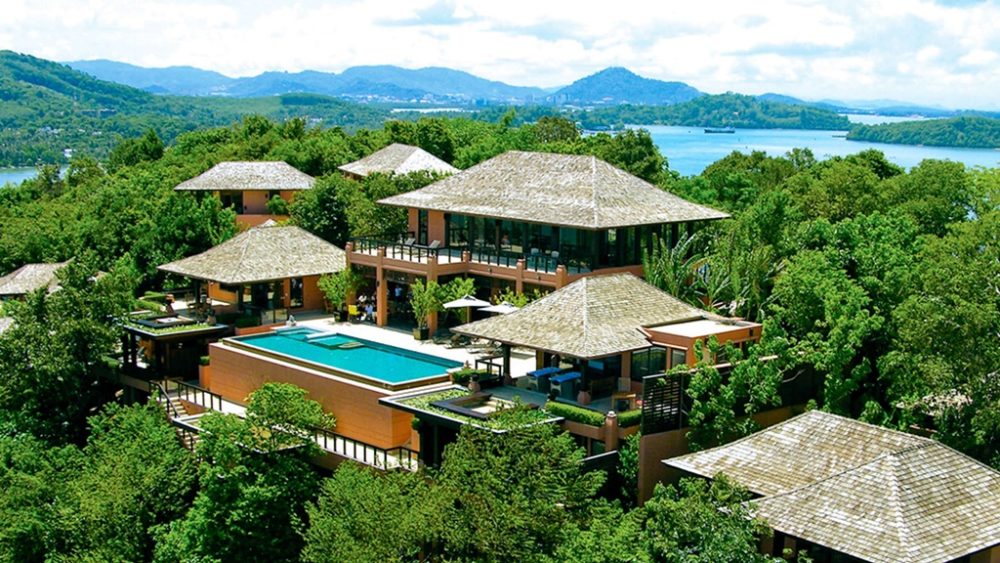 Ko Yao Island Resort
Ko Yao Island Resort is positioned on southern part of Ko Yao island near Phang Nga Bay which is near Phuket. This part of Thailand is hard to access because it's surrounded by rainforests, uninhabited islands, and secluded beaches. It has 23 luxury villas all built in traditional Thai style.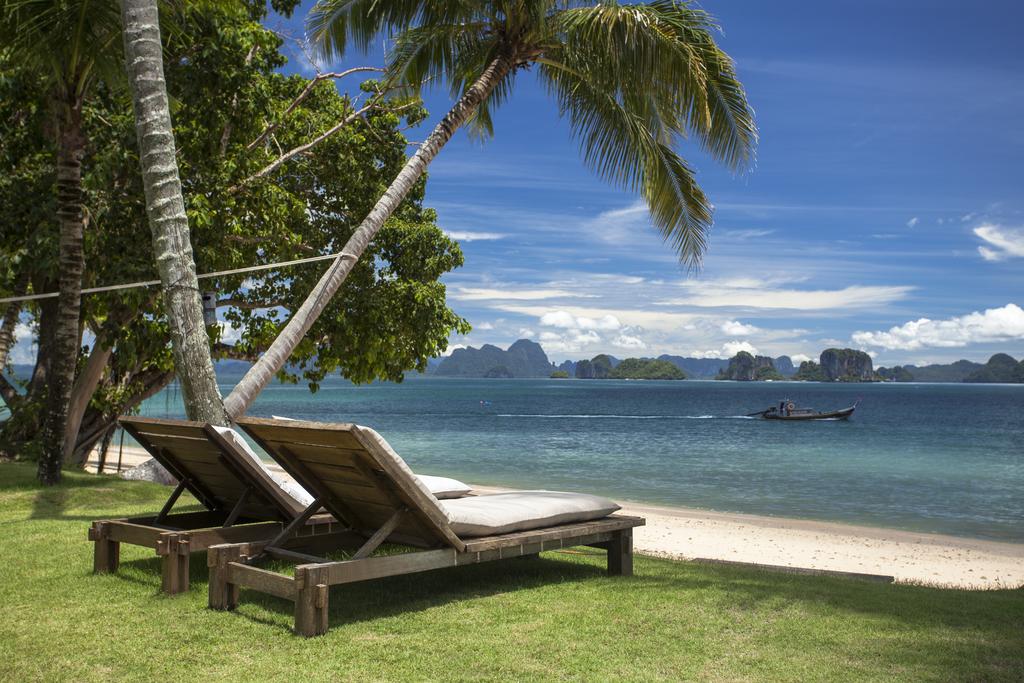 Sandalwood Luxury Villas
Located on Koh Samui, this resort is a combination of modern and traditional. It is home to some of the most tropical gardens on Thailand. Its 40 villas each come with a separate garden, with terraces that offer a fantastic view of the Ocean and Gulf of Siam.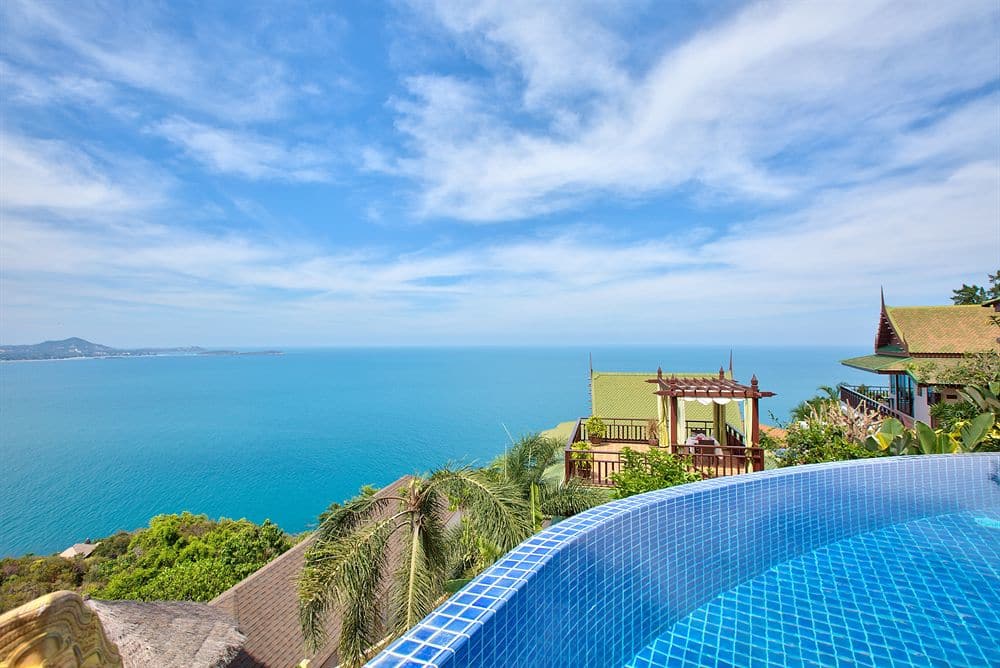 Layana Resort And Spa
Layana Resort And Spa is one of the most beautiful resorts on the west coast of Koh Lanta Yai and one of the best high-end beach resorts in Thailand. It comes with 3 kilometers of white sand beach and a hotel set in the hills. It has 50 rooms, each with its garden, and balcony.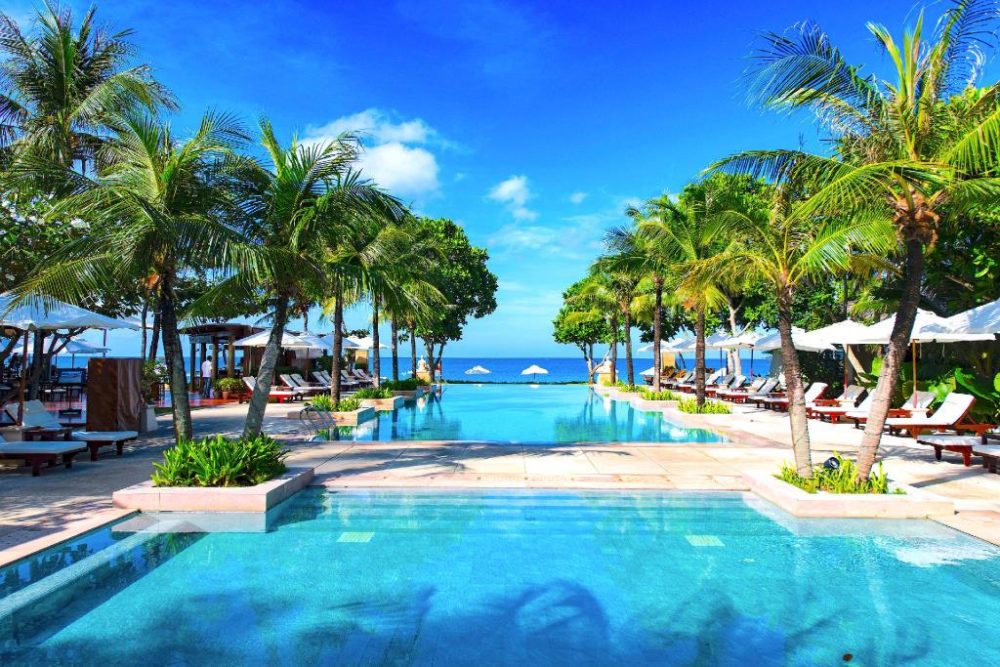 Paresa Resort Phuket
You won't find a better look at the Andaman Sea than from a balcony of Paresa Resort Phuket. This is an oasis of calmness and high luxury. All villas offer an astonishing look at the sea and surrounding nature. This resort has an excellent geographical position as its located near Patong beach and Karon beach.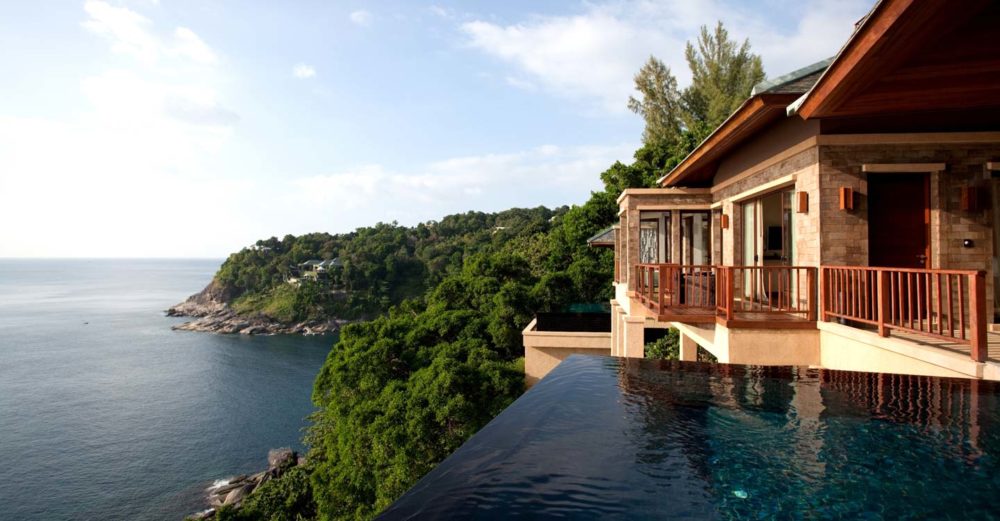 Banyan Tree Samui
Banyan Tree Samui consist of private villas grouped in one large resort. All of them together have a huge private pool. All of the villas are built in traditional Thai style from materials from Thailand. It gives a beautiful view of sand beaches of Lamai Bay in Koh Samu. The best part about it is that it's located only half an hour from Samui International Airport. This is what makes it one of the best high-end beach resorts in Thailand.