Brazil is one of the most exotic countries in the world. The country's famous for many things and Brazilian women appear to be the most confident and the most beautiful. This is all subjective, of course, but the truth is that Brazil is a beautiful country and you should visit it at least once in a lifetime. Their culture is outstanding, and such a large country has numerous stunning beaches on the coastline that stretches for thousands of miles. We present you 11 most beautiful beaches in Brazil.
11. Canoa Quebrada, Ceara
This is a small fishing village on the east coast of Brazil. It is also known as "the pearl," and it was discovered by a group of hikers in 1970s. Ever since that, the village has been a hippie haven with its panoramic view, scenic dunes and vibrant nightlife.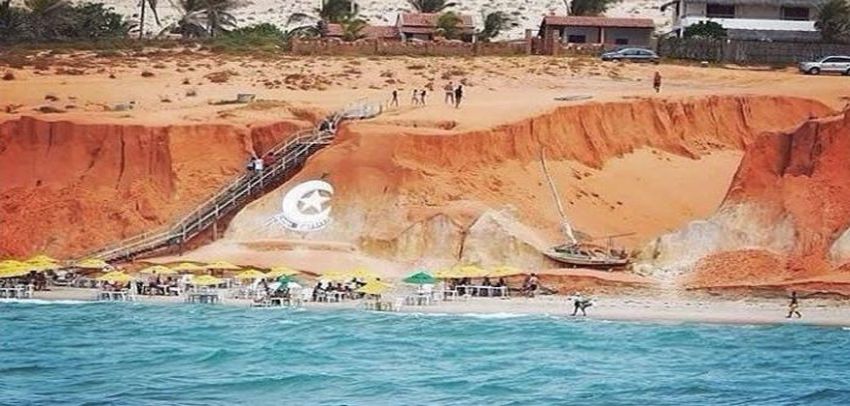 10. Copacabana, Rio de Janeiro
This is the most famous beach in Brazil, and if you are visiting this country, the city of Rio de Janeiro is a must. It has been the top destinations for tourists all around the world for years and if you want to experience the true culture come to Copacabana. The beach is very long and crowded all the time.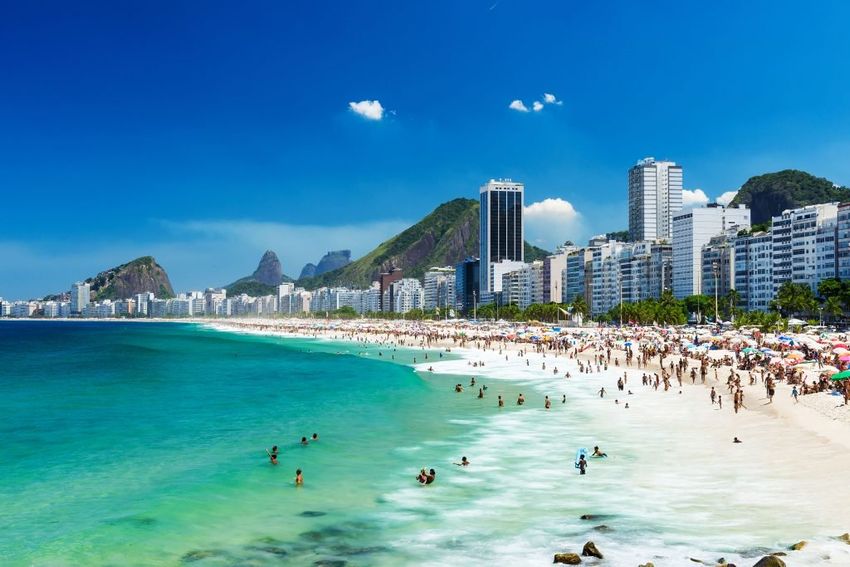 9. Taipu de Fora, Bahia
This beach is located on the Marau Peninsula in the state of Bahia. It is an ideal place if you are bringing your family with you because of the shallow waters and quiet area. The water is clear with a bunch of reefs which makes this place perfect for snorkeling.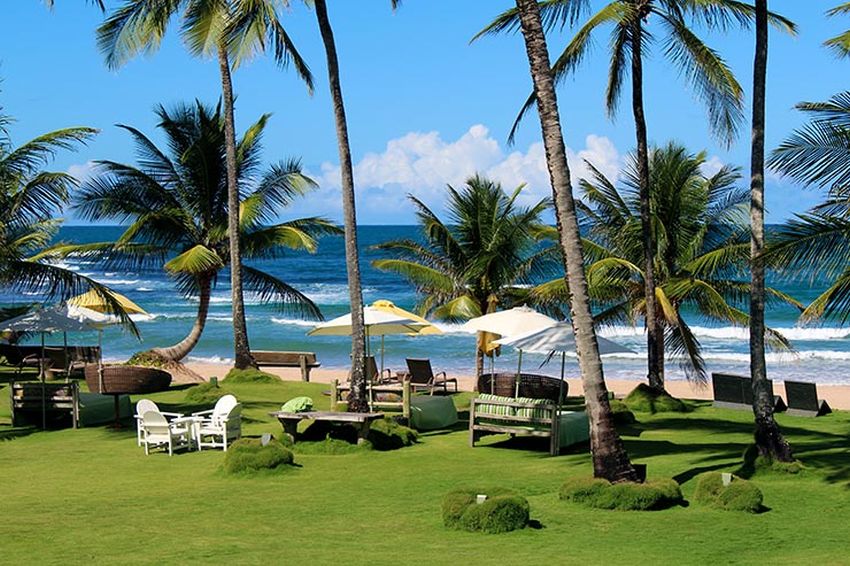 8. Ipanema, Rio de Janeiro
For those of you who have just arrived in Brazil, Ipanema is the greatest beach to start your tour with. Although this beach is crowded, it is a beautiful stretch of sand, and we suggest you visit this beach in early morning. Near the shore, you can visit Garota de Ipanema café, the birthplace of the song "Girl from Ipanema."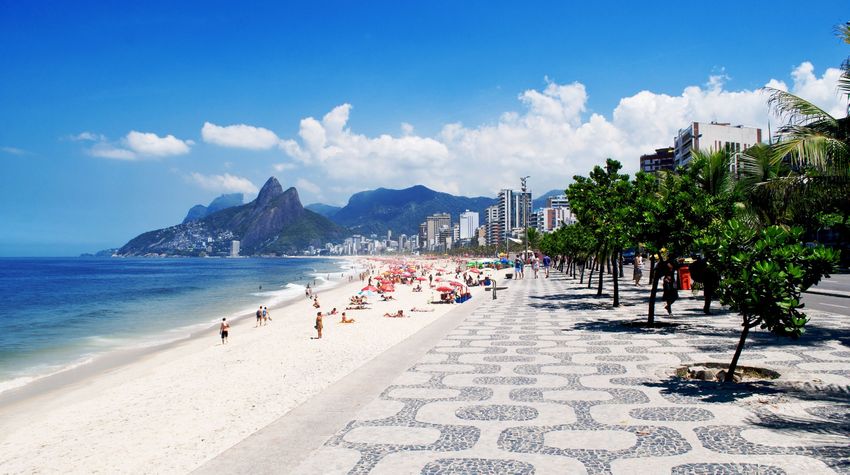 7. Baia dos Porcos, Fernando de Noronha
At first glimpse, this beach doesn't look anything spectacular, but when the tide fills in large rock pools, you will see the true beauty of this place. Despite waves can be slightly stronger, Baia dos Porcos is amazing for swimming, and the water is crystal clear.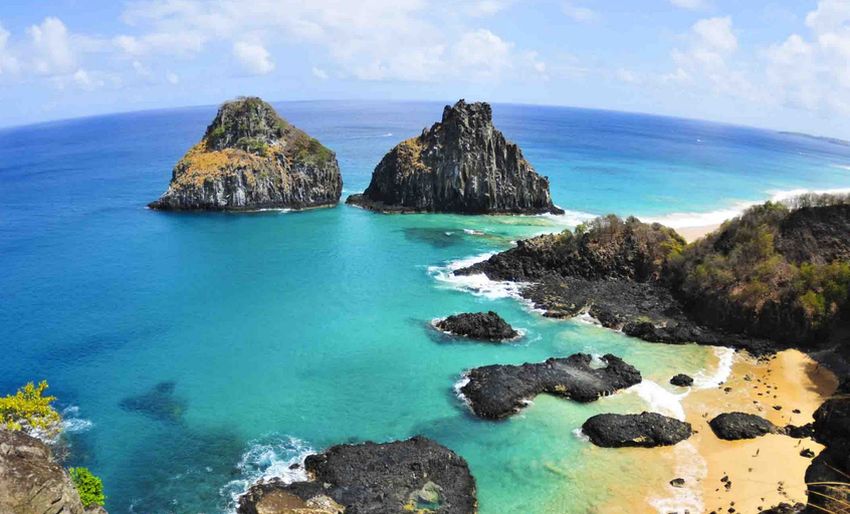 6. Lencois Maranhenses, Maranhao
This place isn't a traditional beach, but it is definitely something that should be on your bucket list. Most of it is inland, and it is unique because of the extensive dunes and pools that are form in the bowls. Lencois Maranhenses became a national park in the early 1980s, and the large white dunes will leave you speechless.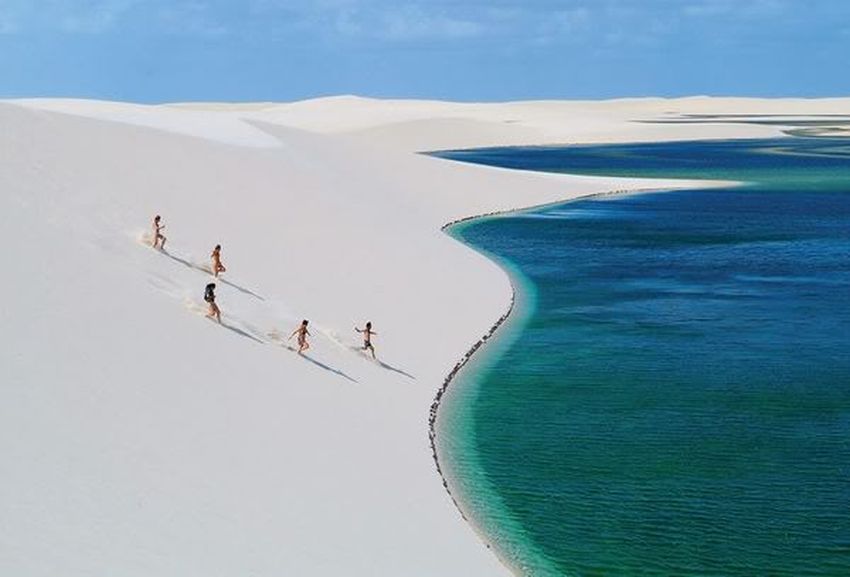 5. Praia de Pipa, Rio Grande del Norte
Initially, Praia de Pipa was a fishing village, but it has been transformed into one of the most popular tourist locations in Brazil. This town is enchanted with pink cliffs which rise above the sand and some people who come here for vacation decide to move and never leave. Some of the popular activities include surfing, dolphin-watching, sand-boarding and sunbathing.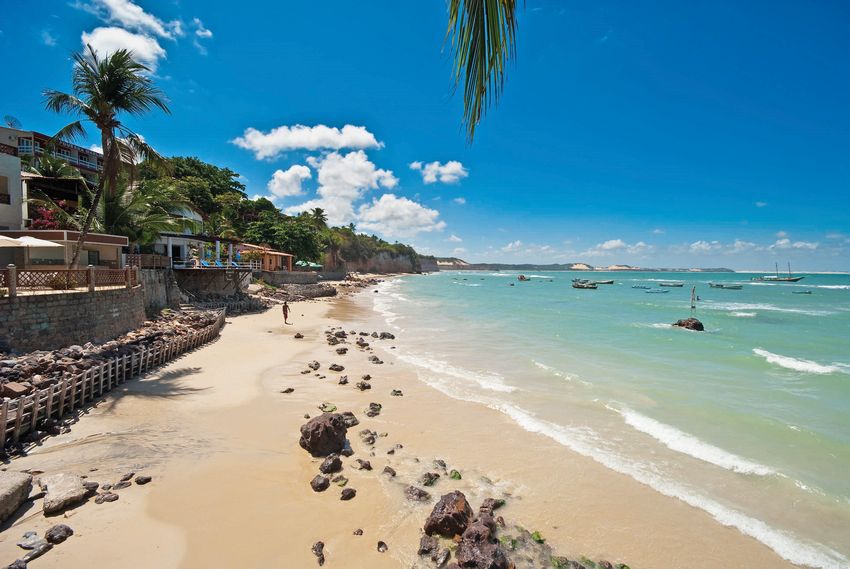 4. Lopes Mendes, Ilha Grande
Besides rich forests and greenery, the island of Ilha Grande has amazing beaches. One of the most stunning is Lopes Mendes, 3 kilometers long and covered in white sand. This place is completely isolated, so make sure to bring snacks and water.
3. Jericoacoara, Ceara
This village is isolated from the world in the state of Ceara. It is surrounded by dunes, and lagoons and yacht owners can be seen in the area. Despite strict laws and regulations, this place managed to keep the rustic appeal, which means that sandy streets and low-slung houses will not be replaced by towering hotels any time soon.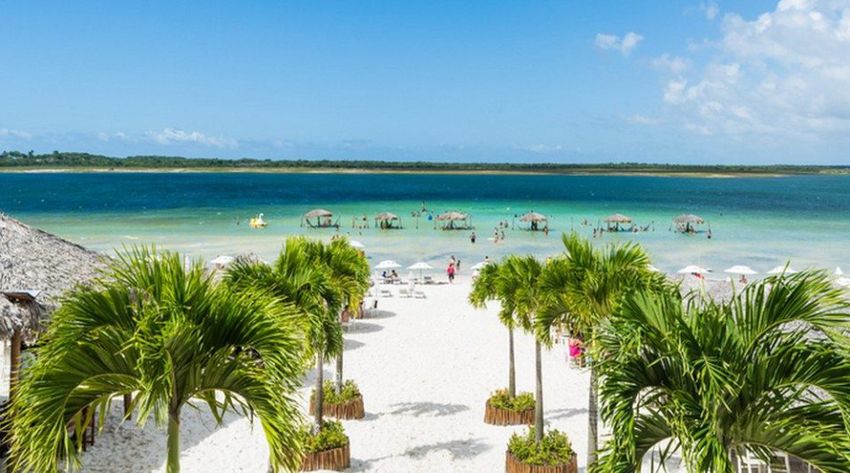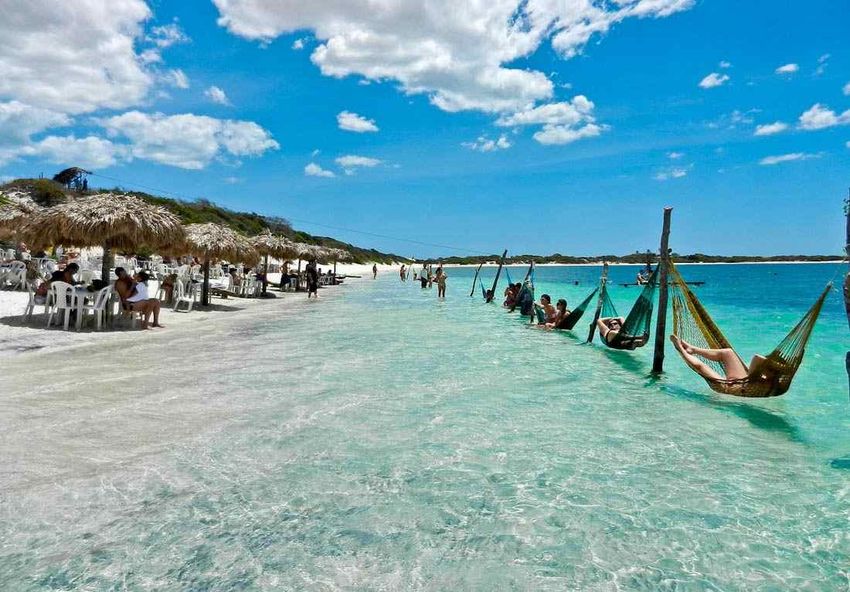 2. Alter do Chao, Para
Alter do Chao is a beach people rarely visit. It is located off-the-beaten-track in the jungle of Amazon. The nearest city is Santarem, and it is 30 kilometers away from this inland river beach. However, once you make your way through the jungle, the result is rewarding. You will never forget this wonderful place.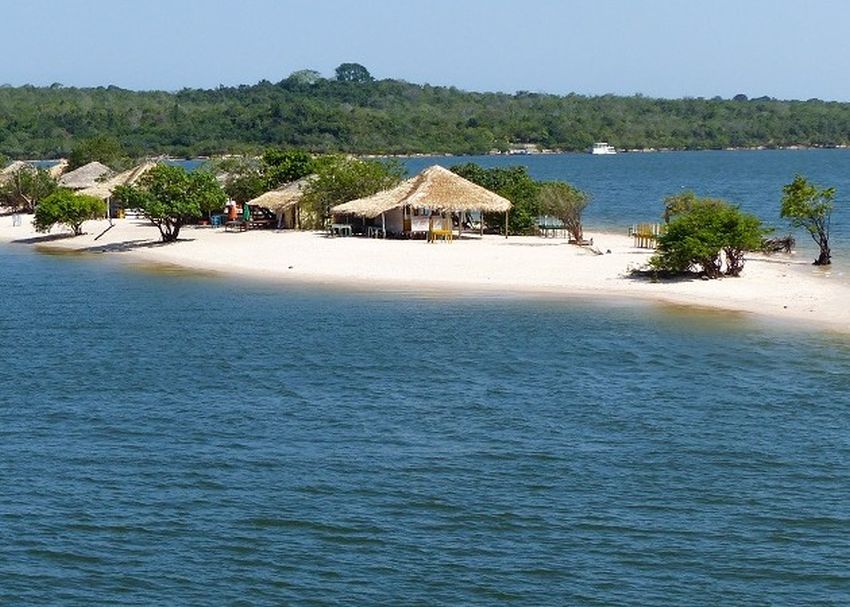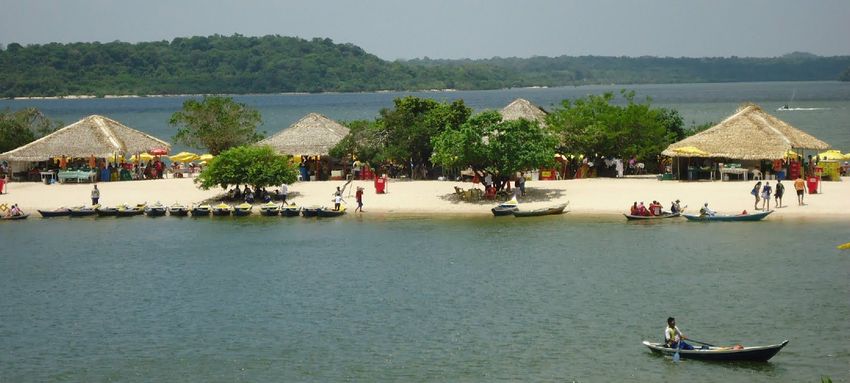 1. Praia do Sancho, Fernando de Noronha
This beach is one of the most beautiful in the world, not only in Brazil. It is often on TripAdvisor's best beaches list and for a reason. It is a part of Fernando de Noronha archipelago, and it takes you an hour to reach it from Natal. The beach is often referred to as "paradise."