Most people envision sandy beaches white with a beautiful translucent sea. However, not all beaches are like that of course, and sometimes there are stony beaches which look amazing. Rarely will you stumble upon the beach with the black sand, but these are extremely beautiful. The unusual sand color is formed due to volcanic eruptions, and we present you the most beautiful black sand beaches in the world.
10. Anse Chastanet, Saint Lucia
Even though the beaches in the Caribbean mostly consist of white sand, Santa Lucia is the island that has amazing black sand beaches. The one worth mentioning is called Anse Chastanet, and it is slightly difficult to reach. The beach is hidden behind jungle undergrowth, but once you are past that, you will not regret visiting this beach.
9. Point Venus Beach, Tahiti
Tahiti has become famous thanks to its black sand beaches. As you can assume, Tahiti was formed by volcanic activity, and it has a mountainous terrain. The island is the largest one in the Windward Islands of French Polynesia, and it is surrounded by coral reefs perfect for snorkeling and diving. All the beaches in Tahiti have something unique, but Point Venus Beach has a lighthouse as well as a park!
8. Cahuita Beach, Costa Rica
Costa Rica is visited by a lot of tourists every year, but only few come to Playa Negra which translates as the Black Beach. It is located near the small city of Cahuita, and this volcanic-sand beach is excellent for surfing. Nearby, there is the Cahuita National Park with bird-watching as a popular activity.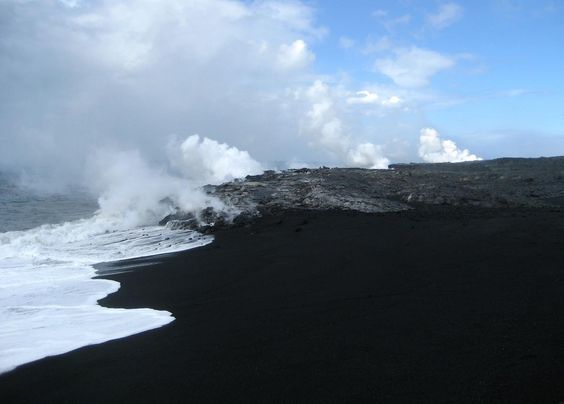 7. Anse Ceron, Martinique
Martinique is a volcanic island, and it has four black-sand beaches. The most famous one is Anse Ceron, aligned with coconut trees. The reasons why this beach, in particular, became famous are crystal clear water and the nearby island called the Pearl.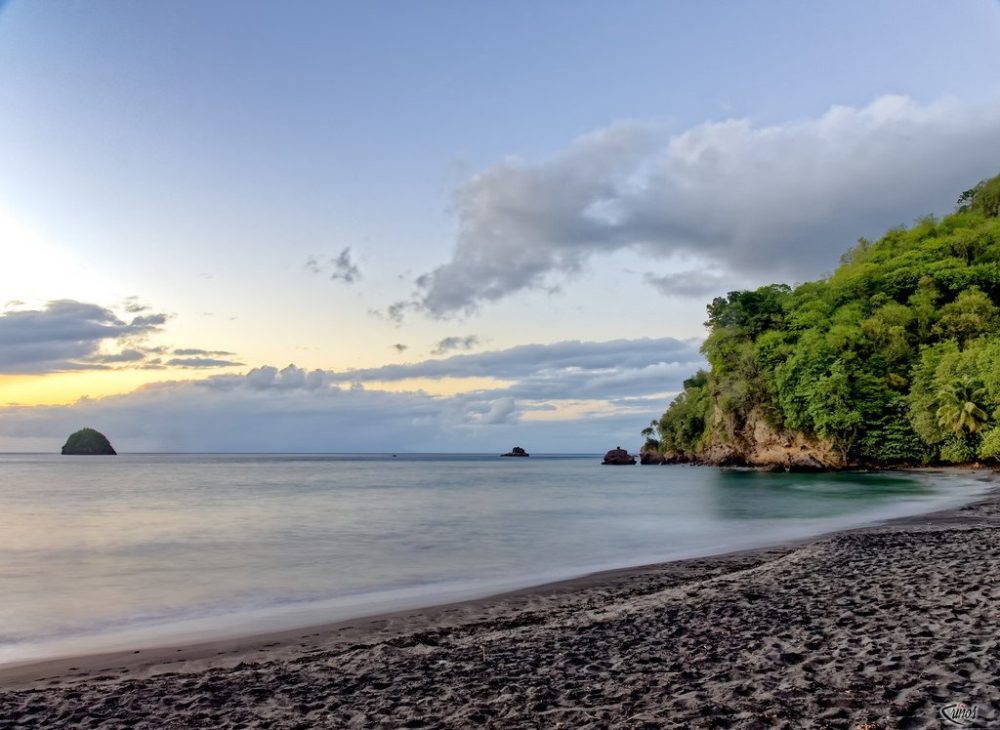 6. Lovina Beach, Bali
Another volcanic-island paradise is located in the Pacific Ocean. Bali is the popular destination for people all over the world, but most of them visit white-sand beaches. Lovina beach is black as night, and it is located on the northern shore. You can see dolphins if you come at dawn, swimming nearby the coast, while the local fishing village is close by as well.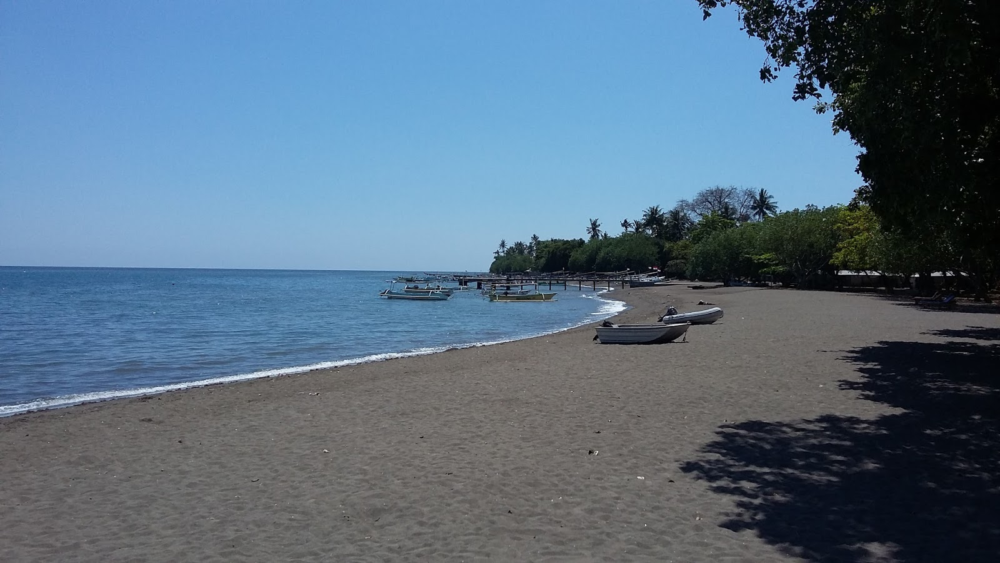 5. El Bollullo Beach, Tenerife, Canary Islands
The Canary Islands are located just off the coast of Africa, and the largest island is Tenerife. Tenerife is home to breath-taking El Bollullo beach, which is located north of Puerto de la Cruz. However, Tenerife is an island with the abundance of beaches, and whichever you select, you will not be sorry.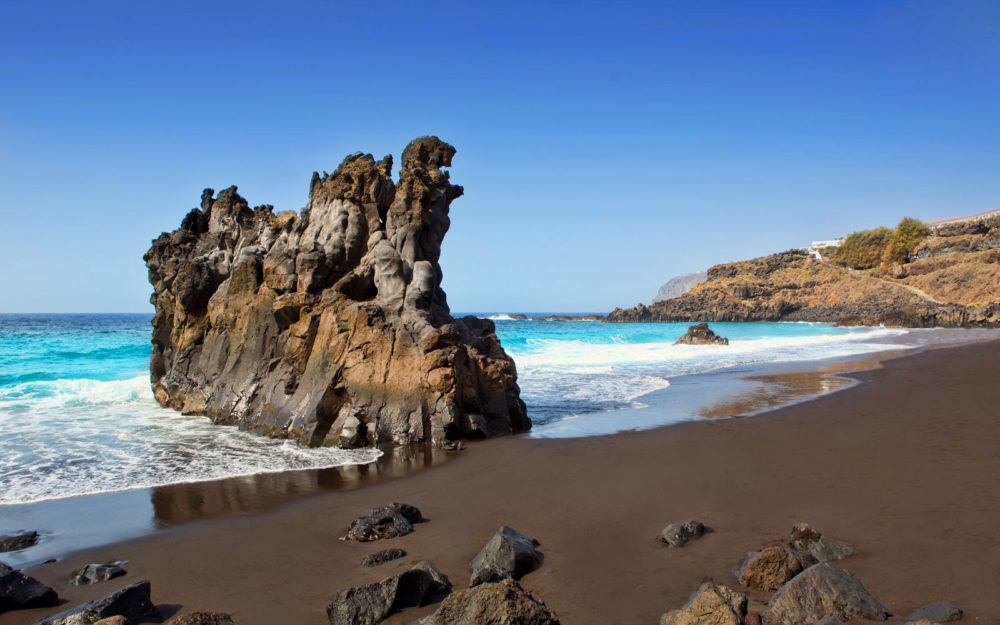 4. Muriwai Beach, New Zealand
If you are living in the Auckland Region of New Zealand, you are probably familiar with the Muriwai Beach. It is renowned for its black sand which was formed 16 million years ago when the so-called Kaipara Volcano erupted. A lot of surfers come to this area, but paragliding and hang-gliding are popular as well.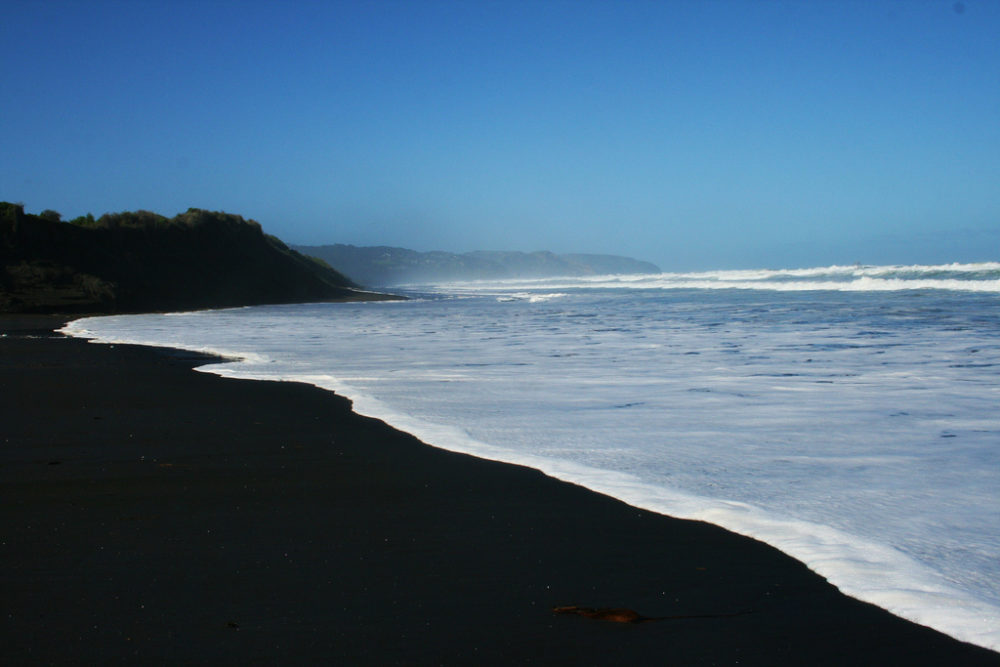 3. Vik, Iceland
When you think of beaches, the first thing that comes to your mind is swimming or sunbathing. There is none of that on Iceland, and yet, this cold paradise in the north is home to one of the most beautiful black-sand beaches called Vik. Its black sand came from Katla volcano that erupted in 1918.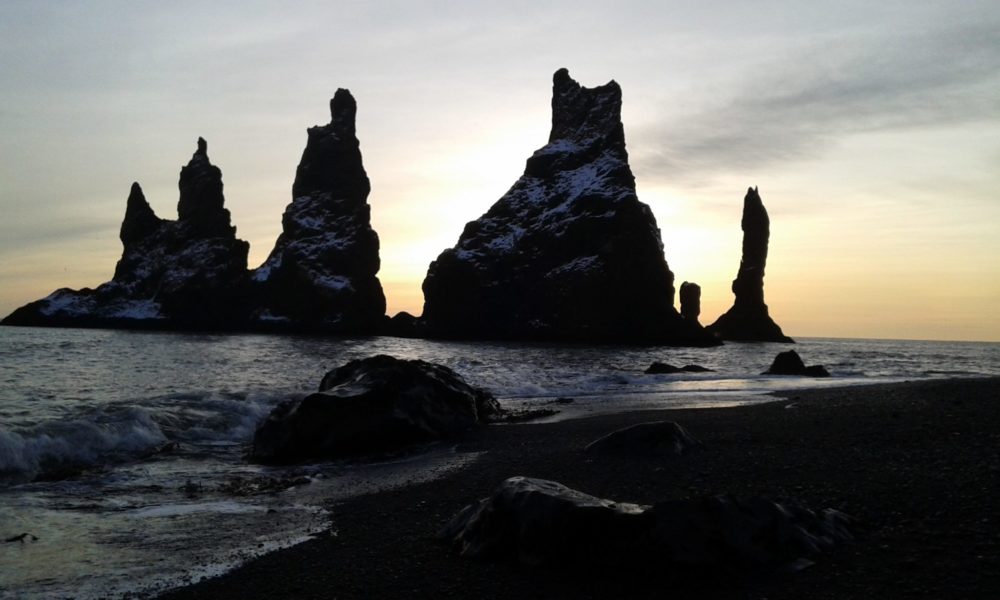 2. Agios Georgios, Santorini, Greece
Santorini island has unique geology, which is why you can find both black and white beaches here. Around 1600 BC, a volcano erupted and marked the end of the Minoan civilization which was at its peak. The eruption left behind Agios Georgios, the beautiful black-sand beach visited by many tourists nowadays.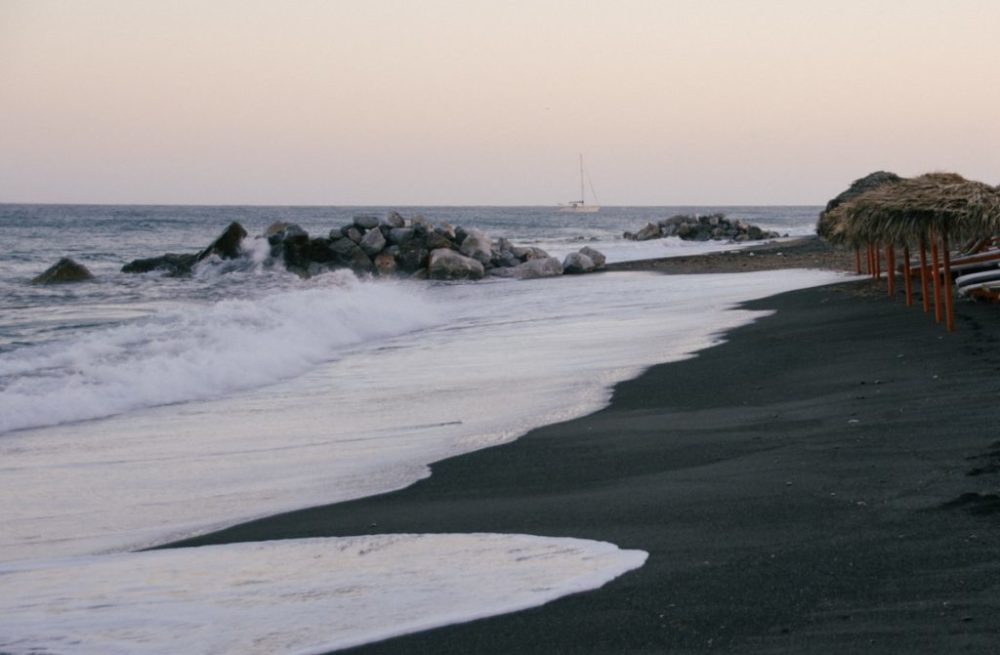 1. Punalu'u, Hawaii, USA
The title of the most impressive black-sand beach belongs to Punalu'u located on the Big Island of the Hawaiian chain. It was formed of the basalt sand when the lava poured into the ocean. Today, the beach is home to many endangered species such as the Hawksbill turtle and Green Sea turtle.