Although you'd probably think that all beaches in the world are equal, some are way better than others. Some beaches consist of the most pristine water that you won't even have to use your diving goggles. If you're envisioning a vacation to explore expansive white-sand beaches with water so clear that you can see straight to the reefs beneath, the following beaches have the most crystal clear water in the world.  A fun way to reach these beaches is with a private jet charter like BitLux.
7. Maldives
The Maldives is a tropical South Asian nation and one of premier diving destinations globally. It is made up of 1,190 islands with crystal clear lagoons surrounding each of them. The sea rarely goes out of sight in this region. The Maldives is mostly famous for its swim-throughs, caverns, and abundance of coral and sea life.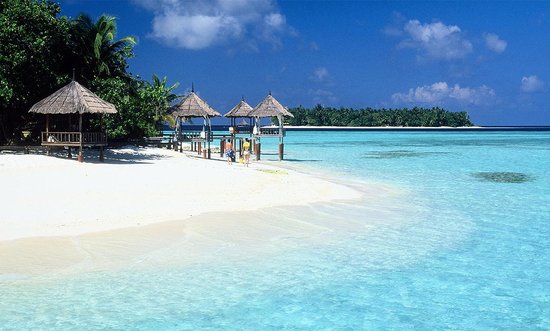 The Maldives also has plenty of luxury accommodations that include the over-water bungalows. These luxury accommodations allow enthusiastic travelers to stay in touch with everything revolving around the seal life. You will also find resorts with underwater restaurants, which serve guests with plenty of fish.
6. Wineglass Bay, Australia
This tourist spot is suited to anyone who needs to get a feel for Australia's natural beauty. This Tasmanian gem is barely a half-an-hour drive from Hobart and Launceston.
Locals and foreign guests alike get attracted by a myriad of goings-on in this destination, such as boating, rock climbing, bush kayaking, fishing, and much more. Local accommodations comprise luxury resorts, communal hostels, and campsites.
5. Virgin Gorda, British Virgin Islands
The Virgin Gorda is the third largest island in the British Virgin Islands. This luxurious island encompasses elegant resorts and yacht clubs, including Mooney Bay Estate and Rosewood Little Dix Bay. One of its iconic sites is a section of boulder-lined beach known as Baths.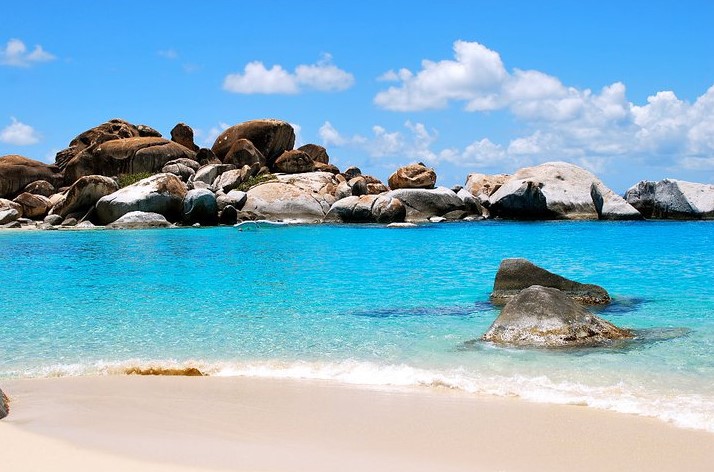 4. Zamami Island, Japan
Zamia Island is located in the East China Sea and is an integral part of the Kerama Islands. The Furuzamami Beach has water of its kind. Apparently, it derives its name from the color of its water—Kerama Blue. It is also situated in a secluded location thus adding a sense of charm to it. Access to this beach is by hiking up through a hill and a tree-lined path.
3. Perhentian Islands, Malaysia
Initially, traders wandering between Malaysia and Thailand used to stop at the Perhentian Islands. However, the islands have now grown to become an ideal hub that suits tourists who need to refresh in a tranquil and laid-back spot. The islands are moderately sparse aside from their beachfront resorts and tortoise waters. They're exclusively accessible by water taxi since there are no paved roads.
2. Cayo Coco, Cuba
Cayo Coco is located on the north coast of Cuba, approximately 550 kilometers toward the east of Havana. This fantastic tourist hub is currently home to some of the best sightseeing opportunities in the country. The 10-kilometer long beach comprises fine sand, warm crystal water, and wild flamingoes which inhabit the shallow waters.
1. Cocos Island, Costa Rica
The Cocos Island is an uninhabited island situated off Costa Rica's Pacific Coast. It is typically known globally for scuba diving activities taking place here each day. Divers here are often accompanied by schools of sharks, tuna, rays, and dolphins. Having been named a UNESCO Heritage Site, this destination is home to many endangered shark species.