The perfect wedding destination can make your special day even more magical. From sun-kissed beaches to snow-capped mountains, the options are endless. In this article, we will guide you through the process of choosing the right destination for your wedding and discuss the advantages and disadvantages of beach and mountain venues.
Beach Weddings: The Ultimate Coastal Romance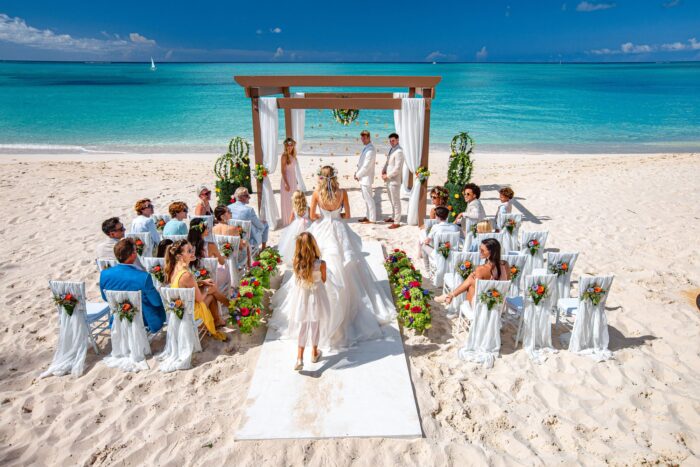 There's nothing quite like the soft sand beneath your feet, the warm sun on your skin, and the sound of the ocean waves crashing in the distance as you say "I do." Beach weddings have long been a popular choice for couples who want a romantic and picturesque setting.
Pros of Beach Weddings
Beach weddings offer a stunning backdrop for photos, with the shimmering water, golden sand, and vibrant sunsets creating a dreamy atmosphere that translates beautifully into pictures. They also tend to have a more relaxed, informal atmosphere, which can help reduce stress and create a fun, memorable experience for you and your guests.
The beauty of the beach environment means that you don't need to spend a fortune on additional decorations. Simple, elegant accents can enhance the natural surroundings without detracting from the stunning backdrop. Combining your nuptials and honeymoon in a beach location can save you time, money, and stress. Plus, your guests can enjoy a mini-vacation while attending your special day.
Cons of Beach Weddings
However, beach weddings come with their own set of challenges. Weather can be unpredictable, and rain, wind, or extreme temperatures can put a damper on your big day. Make sure to have a backup plan in place in case the weather doesn't cooperate.
Sand can be difficult to walk on in formal shoes, and wind can wreak havoc on hairstyles and clothing. Choose attire and hairstyles that will work well in these conditions. The uneven terrain and soft sand of a beach can make it difficult for some guests, particularly elderly or disabled individuals, to navigate the area. Additionally, public beaches may lack privacy, so you may want to opt for a more secluded spot or private beach venue.
Mountain Weddings: A Breathtaking Alpine Affair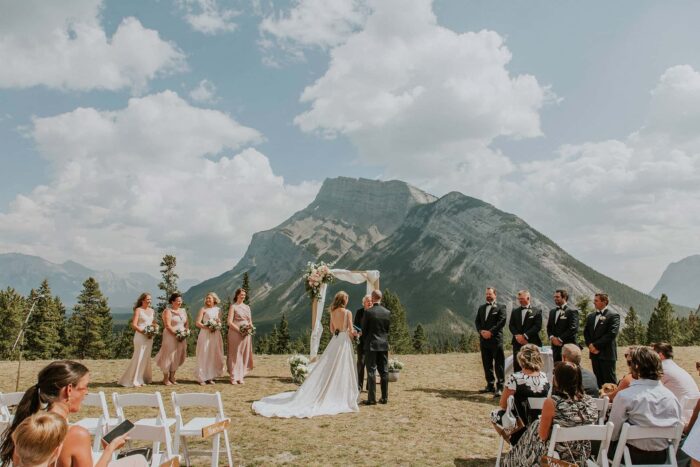 For those who prefer the crisp mountain air and the majesty of towering peaks, a mountain betrothal is an unforgettable experience. This picturesque setting provides an enchanting backdrop for your special day.
Pros of Mountain Weddings
They offer unique and breathtaking scenery, with the dramatic landscape providing a one-of-a-kind setting for your ceremony and photos. Cooler temperatures, especially during summer months, can make for a more comfortable experience for you and your guests. Mountain venues often provide secluded and private locations, which can create an intimate atmosphere for your celebration. Additionally, a mountain setting offers a wide range of outdoor activities for guests to enjoy, such as hiking, skiing, or mountain biking, turning your wedding into a fun-filled weekend getaway.
Cons of Mountain Weddings
Altitude Concerns
One downside of mountain weddings is the higher altitude, which can cause discomfort for some guests. Altitude sickness can lead to headaches, dizziness, and nausea, so it's crucial to inform your guests about potential altitude-related issues and provide them with tips on how to acclimate.
Limited Accessibility
Mountain locations often have limited accessibility due to their remote nature, making transportation more challenging. This can be particularly difficult for guests with mobility issues, as they may struggle to navigate uneven terrain or steep inclines.
Unpredictable Weather
Mountain weather can change rapidly, with sudden rainstorms or temperature drops. This unpredictability can make planning an outdoor ceremony or reception more complicated, as you'll need to have backup options in case of inclement weather.
Transportation and Accommodation Costs
Remote mountain venues can result in higher transportation and accommodation costs for you and your guests. Traveling to and from the location might be more time-consuming, and lodging options could be limited or more expensive due to the secluded setting.
Limited Vendor Options
The remote nature of mountain weddings can also mean fewer local vendors to choose from for catering, photography, and other wedding services. This can make the planning process more challenging and potentially more expensive if you need to bring in vendors from further away.
Comparing Beach and Mountain Weddings: What to Consider
When choosing between a beach and mountain wedding, consider factors such as weather, accessibility, and the overall atmosphere you want to create. Both options can be incredibly romantic, but each offers a distinct experience. Consider your personal preferences, your guests' needs, and your budget when making your decision.
To help you choose the right destination for your wedding, keep the following tips in mind
Research the weather and seasons of your chosen location. Understanding the typical weather patterns and the best time of year to visit can help you plan your wedding more effectively and avoid potential weather-related issues.
Consult with a wedding planner experienced in all-inclusive destination weddings. A knowledgeable planner can offer valuable insights and guidance on the logistics in a specific location. They can also connect you with local vendors and help you navigate any language or cultural barriers.
Consider the needs and preferences of your guests. While it's essential to choose a destination that reflects your personal style and preferences, it's also important to take into account the needs of your guests. Ensure that the location is accessible, offers suitable accommodations, and provides activities that will appeal to a wide range of attendees.
Explore various venues and accommodations within your budget. The perfect destination wedding doesn't have to break the bank. Look for venues and accommodations that fit your budget while still offering the experience you desire. It's also wise to inquire about group rates or discounts for parties.
Visit the location in advance, if possible, to get a feel for the atmosphere. Ideally, you should visit your chosen destination before booking your nuptials to ensure it meets your expectations. This will give you a better idea of the atmosphere, available amenities, and potential logistical challenges.
Conclusion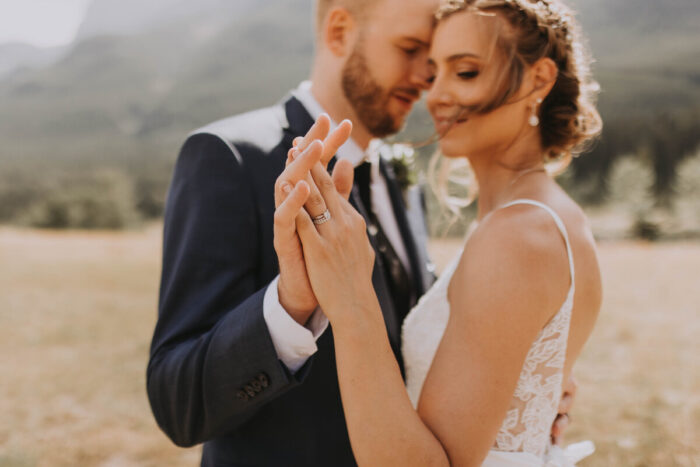 Whether you choose a beach or mountain wedding, selecting the right destination is key to creating an unforgettable experience. By considering the pros and cons of each option and taking your personal preferences into account, you'll be well on your way to planning the wedding of your dreams. Remember to research, consult with professionals, consider your guests, and explore various options within your budget to make the most informed decision for your special day.