Spain has been known as a European destination for sunbathing and swimming for decades, given that the sun shines 300 days a year in this country. Turquoise water, world resorts … you will find everything here.
From desert sandy beaches with bays, to the more modern ones with all-day events – the Spanish coast is full of beautiful bathing spots, and it's up to you to choose one.
1. Islas Cies, Galicia
Forget the Costa del Sol, a place crowded with tourists, and relax on this quiet island with pristine beaches located in the north of Spain. Thanks to the efforts of the Spanish authorities, this island is now an uninhabited national park.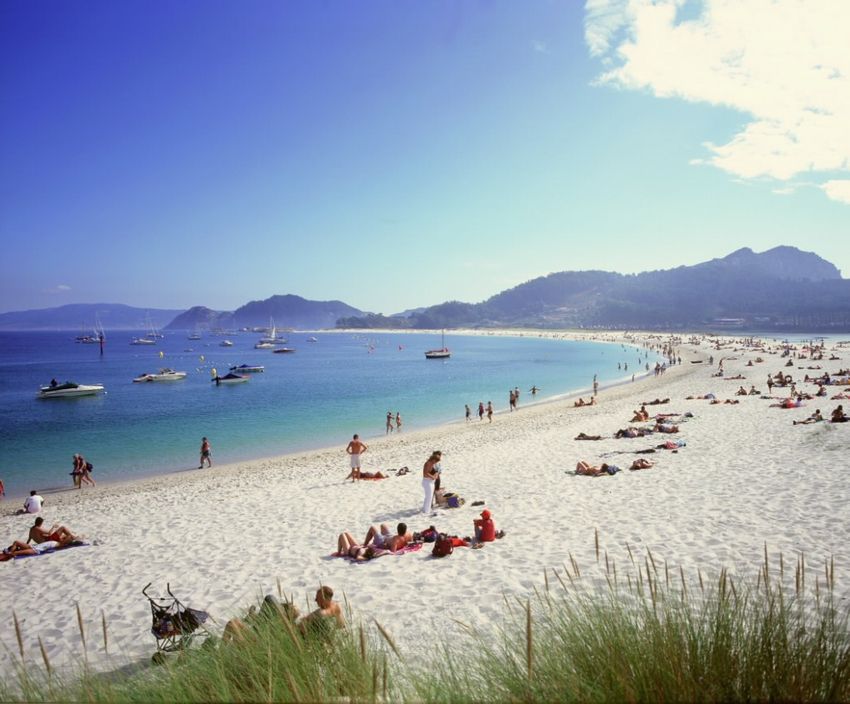 The construction of the hotel is not yet allowed, but you can always stay overnight in the campsite with a beautiful view.
2. Cabo de Gata, Almeria
The Andalusian largest natural reserve on the coast, Cabo de Gata – Nijar, has many wild and jagged beaches that belong to the best beaches of Spain.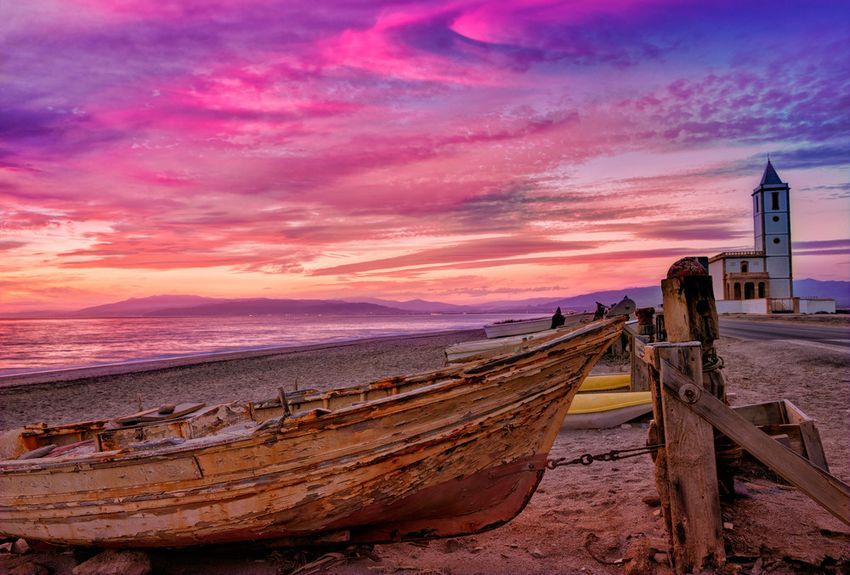 The landscape here is different from the landscape in the rest of the country, the dried soil resembles that of the wild west. One of the best beaches is Playa del Mónsul, where parts of the Indiana Jones movie were filmed.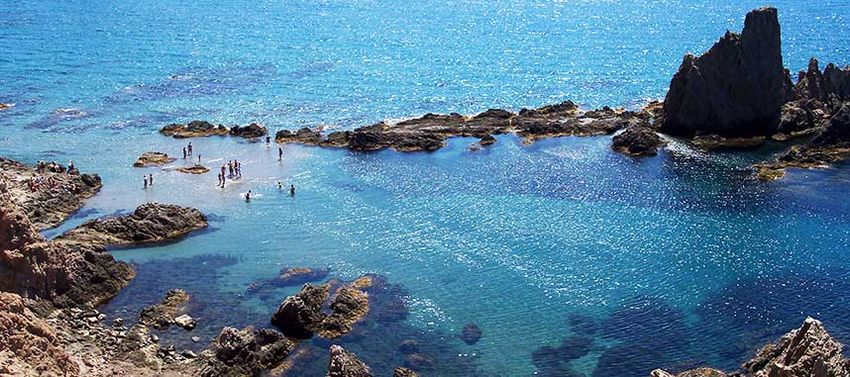 3. Cala Tarida, Ibiza
If Ibiza reminds you of a beach where only parties and drinking take place, think again. You will be surprised of how many beautiful, pristine beaches can be found in here; Cala Tarida is one of the many hidden places where you can swim. You can find many bays on it, and crystal clear water is more than suitable for diving.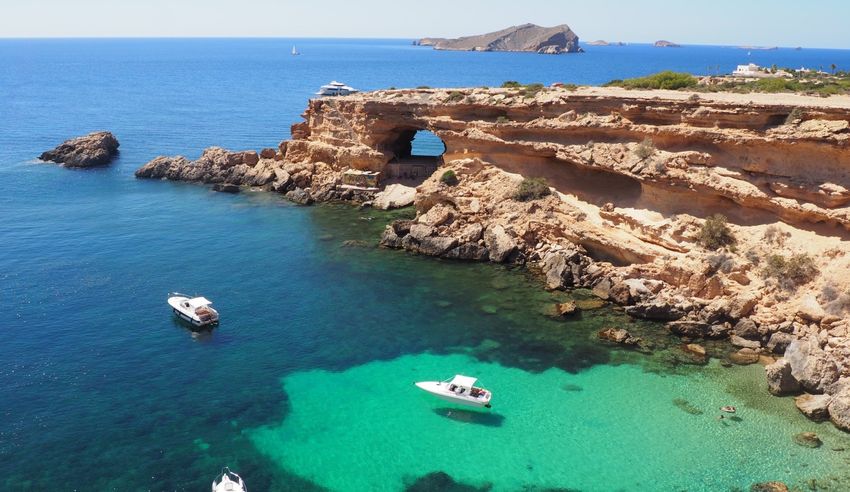 4. Playa Papagayo, Lanzerote
Playa Papagayo is ideal for relaxing but also for tourists who love adventure. The whole area has been declared a national park, and the hilly ground is perfect for mountain biking and hiking.
The national park is reached by car or by bicycle, and only 5 minutes drive from the nearest town.
5. Cala de Algaiarens, Minorca
Minorca is an island of many isolated bays and virgin beaches. It is also quiet because there aren't as many tourists as in other parts of Spain. Powerful waves give it a unique, powerful look; The water is clear so you can enjoy the underwater world.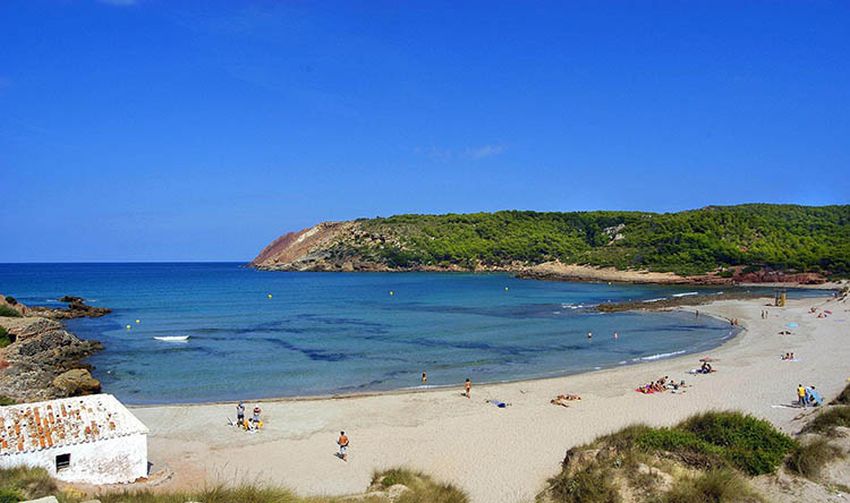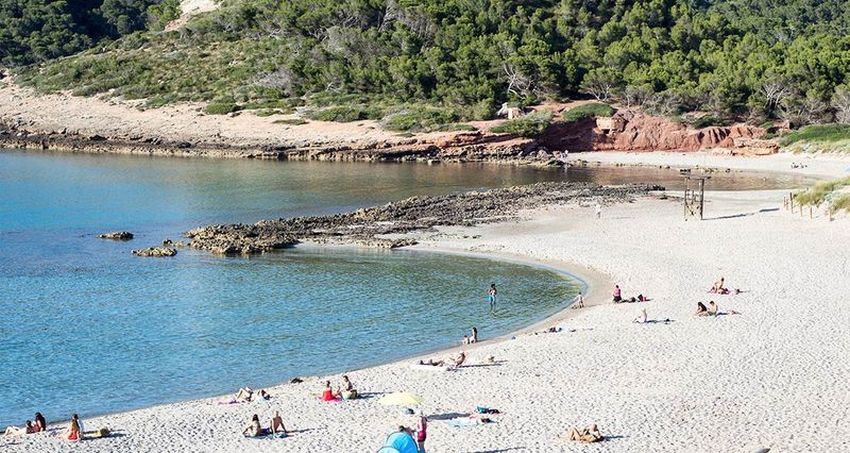 6. Playa de la Concha, San Sebastian
Many, including Spaniards themselves, consider Playa de la Concha the best beach in the whole country. Playa de la Concha is located on the outskirts of the city of San Sebastian, and you will arrive in a light walk to it in about ten minutes.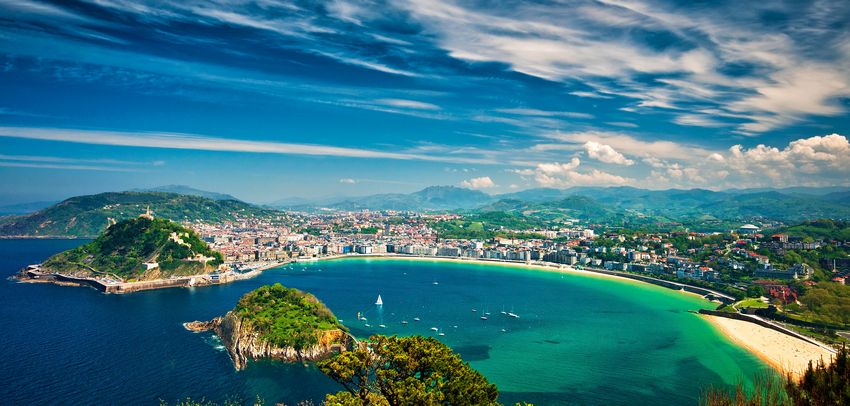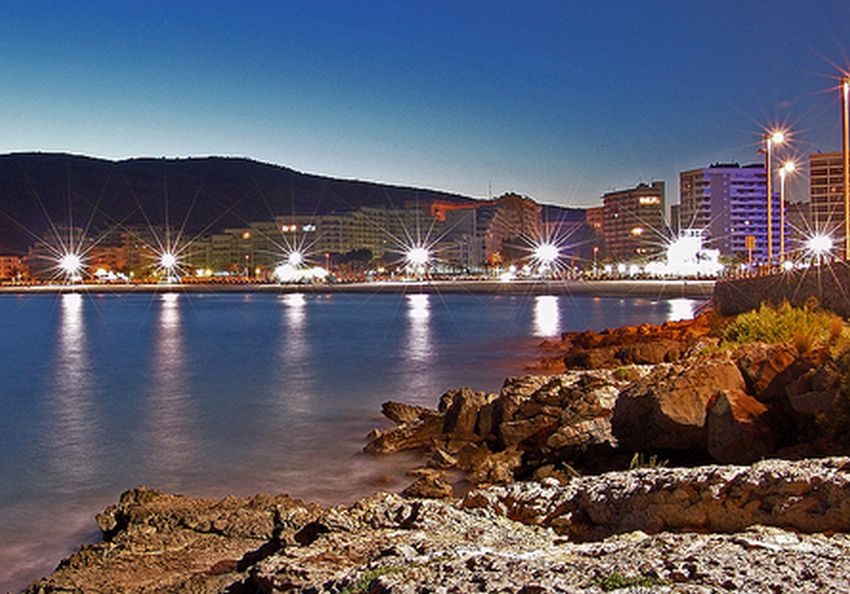 During the summer you will find it difficult to find a place for a towel on this beach, but since it is connected with two more beaches – Ondarreta and Zurriola, you can easily walk from one to the other. The Ondarreta beach is a bit smaller and the water is shallow while Zurriola is famous for its great waves ideal for surfing.