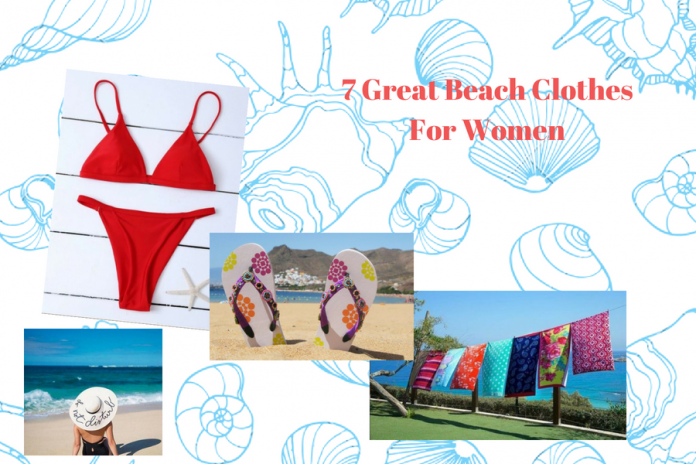 When you talk about the vacations during the summer, you mind always goes to the beach. Well, today we are going to talk about clothes that women need to have on the beach in order to stand out from the others and look great!
1) Hat
We are going to being at the top. The hat on the beach is going to make you look elegant and you will stand out from the rest right away. Besides that, it's going to protect your face from the sun!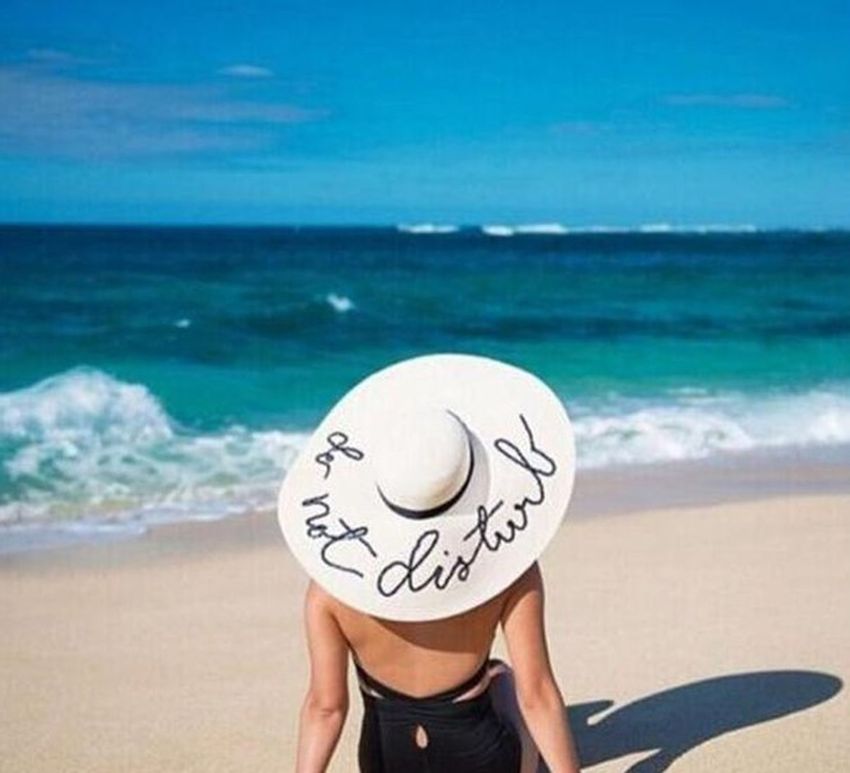 2) Swimsuit
Well, this was a no-brainer. But, this is probably the most important one and the toughest one to make look good. Just make sure your swimsuit is different that the other ones. If it is, you are going to look special while hanging poolside and drinking coctails with your friends.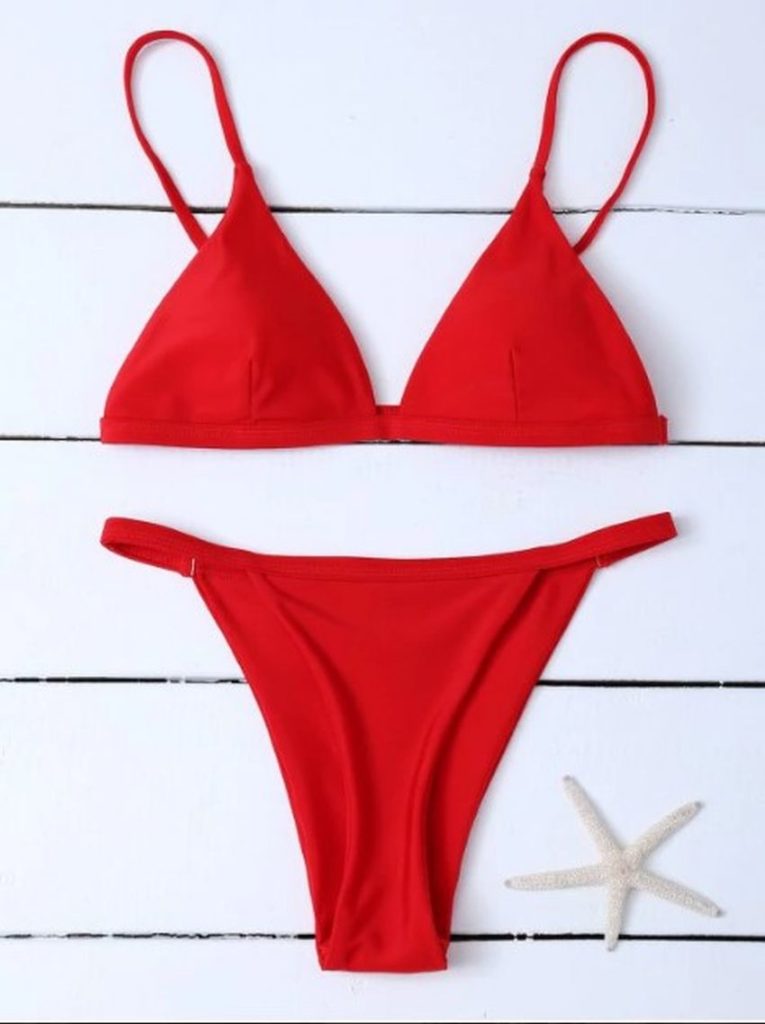 3) Cover Up
It's going to get cold on the beach later so your are going to need a cover up. Also, you can use it to protect yourself from the sun. The funniest part about this is that it can also be used as a dress. The simple cut with a ruffled hem is going to be great while the wind is blowing.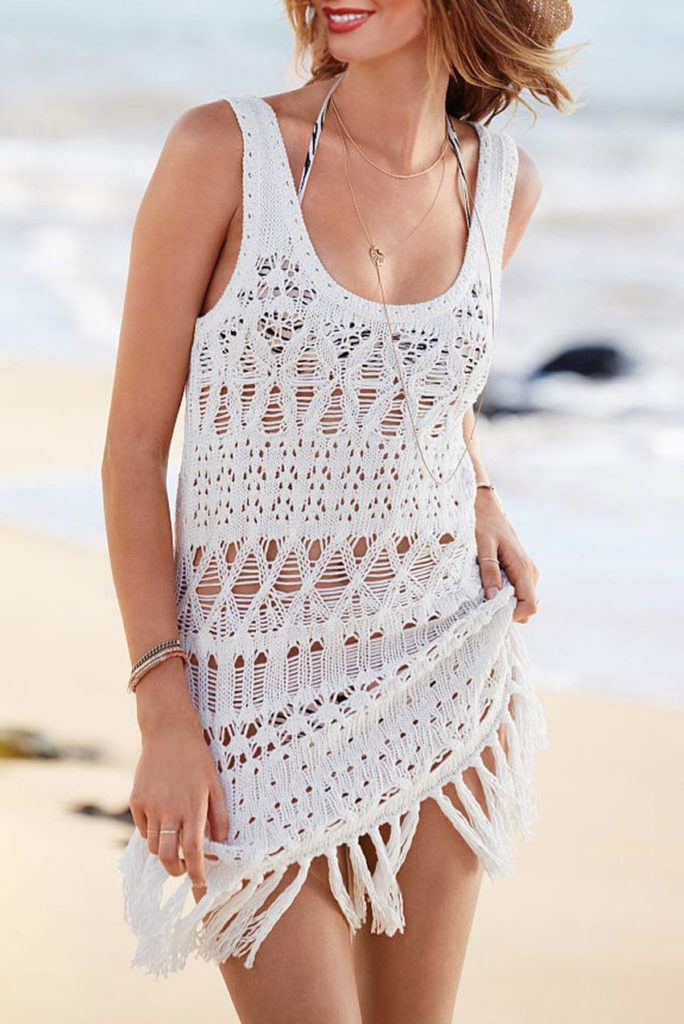 4) Shorts and Crop
The crop top and the beach are a match made in heaven. You want your bottom to be a bit loose. That way, it's going to make a great combo with a crop top. Its going to keep you cool and looking trendy.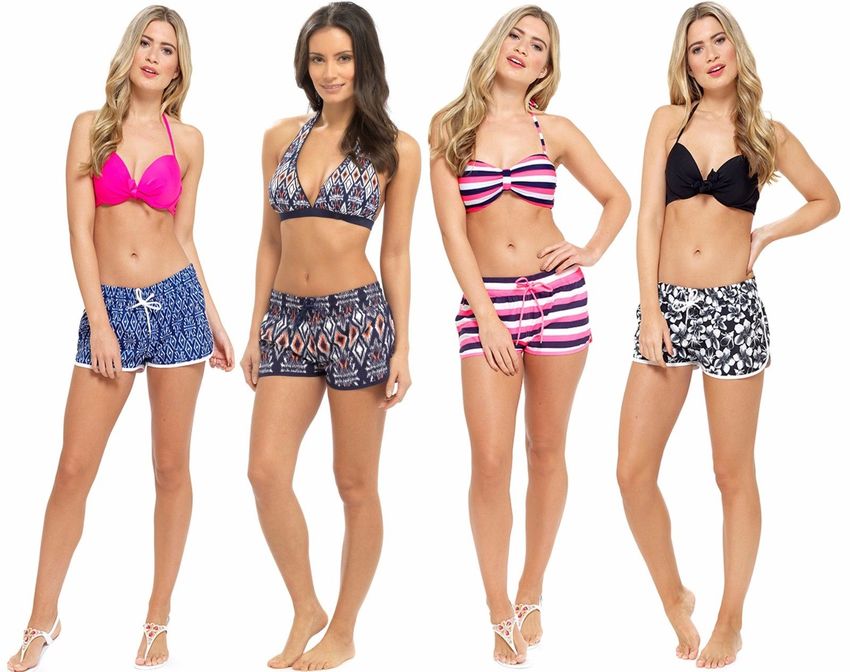 5) Dress
Off shoulder tops and dresses are quite nice choices during the summer. The right amount of skin is being shown. You just need to find the one that fits you the best and its comfortable.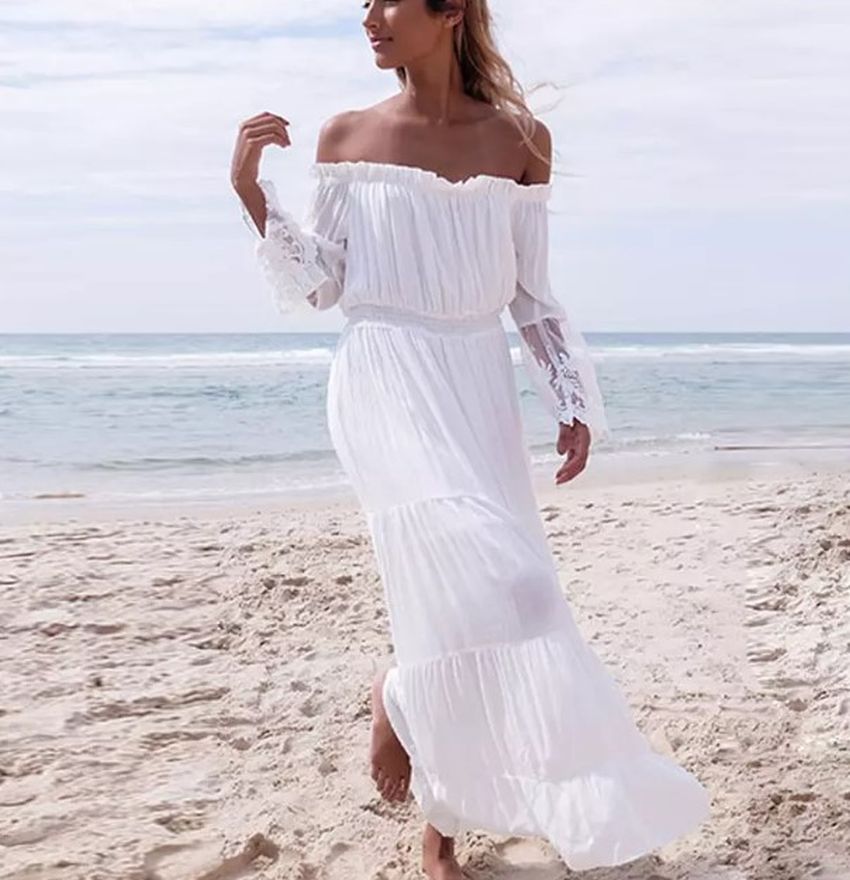 6) Towel
A nice towel is a nice thing to have when you are going for a swim. Many people won't really care about the towel that they pick, but you should. Pick a nice towel and you are going to be unique.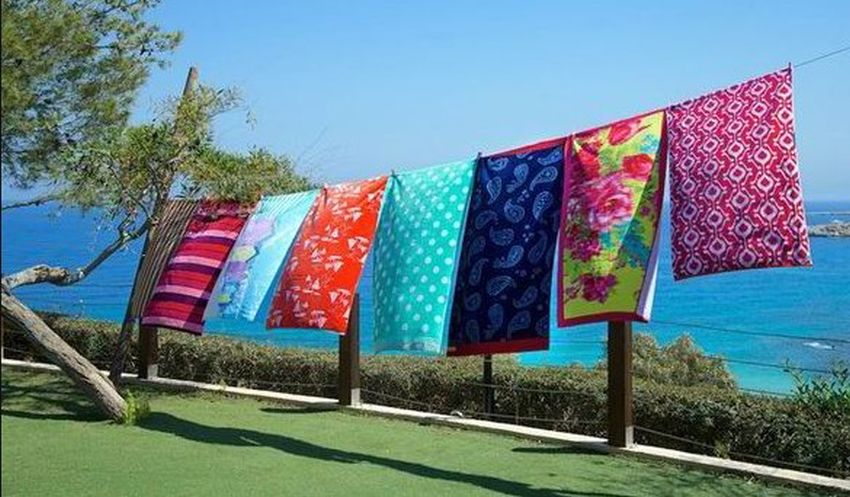 7) Shoes
You need to pick a good pair of shoes in order to complete your outfit. Flip-flops are a bit stale, so you can get the slips-ons and you are going to pick the route that is also simple, yet a bit different. It's going to look a bit better than the plastic flip flops.