Blue Beach Resort is a comfy place if you want a peaceful stay at Thailand. It is located only 51 meters from the beach named Phu Noi Beach, and it's set against Sam Roi Yod National Park. You couldn't wish for a more diversified place to spend your days in this beautiful Asian country. It offers accommodation in the form of bungalows.
Each room comes with its own terrace and free Wi-Fi connection. Both things are equally important these days, the first one to have a piece of privacy, the other one to share your events from vacation with everyone. Other offerings that come with bungalows include air conditioning, a fan in every room, sitting areas with comfortable furniture, and separate private bathrooms with toiletries.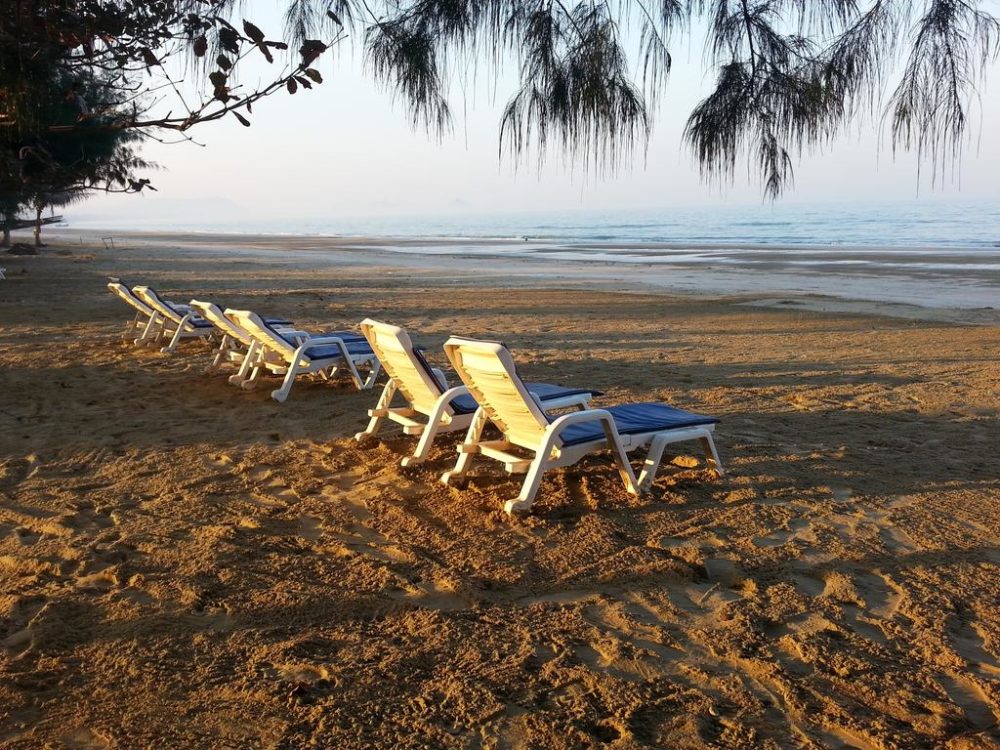 The best thing about Blue Beach Resort is that it's connected to big city centers of Thailand. Hua Hin Town is only 45-minutes away. The capital of the Land Of the Smiles is 3 hours away, but it's a place you want to visit. Trust us!
For all of you in love with the water, Blue Beach Resort offers free kayaks. They also provide equipment for fishing and snorkeling. This way you can enjoy an active day on the beach free of charge. You will agree with us when we say, that this is not an offer you get on every corner.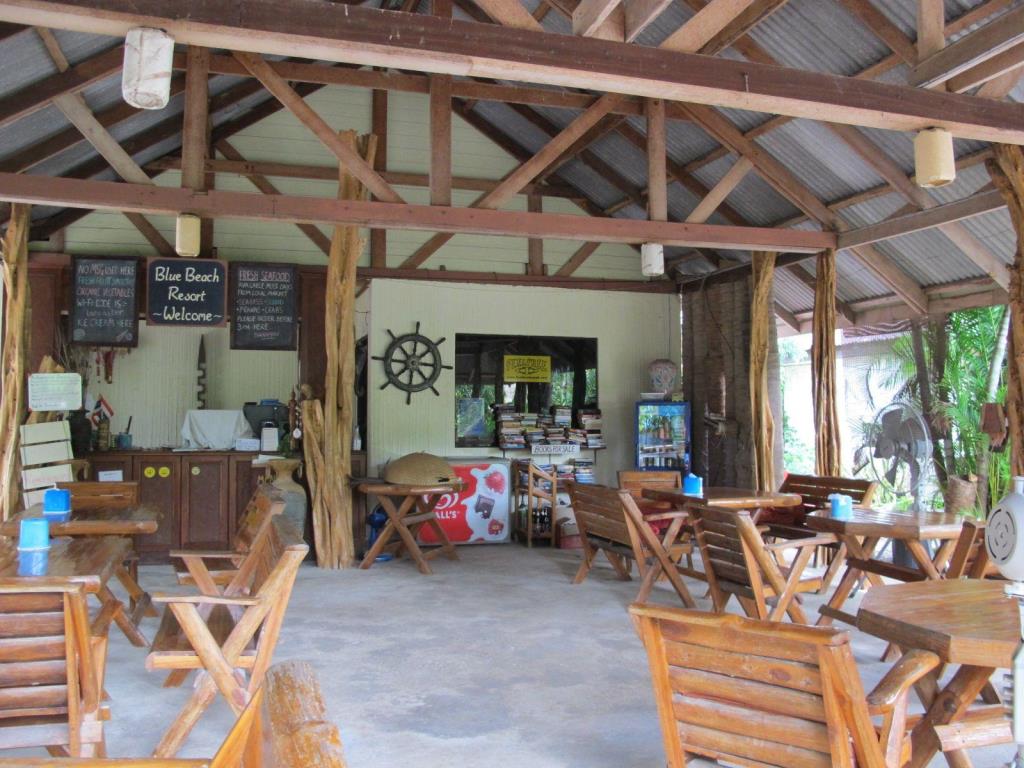 This resort also has a tour desk which serves to help guests who want to have different activities away from Blue Beach Resort. They will provide you with the information regarding where are the best restaurants, which one offers best meals, which one is the fastest, where is the fish freshest, and which one is the cheapest one.
Blue Beach Resort is ideal for couples, as there isn't even one that left this place without positive impression. According to www.booking.com, this resort has a rating of 8.3 out of 10 among couples that stayed there.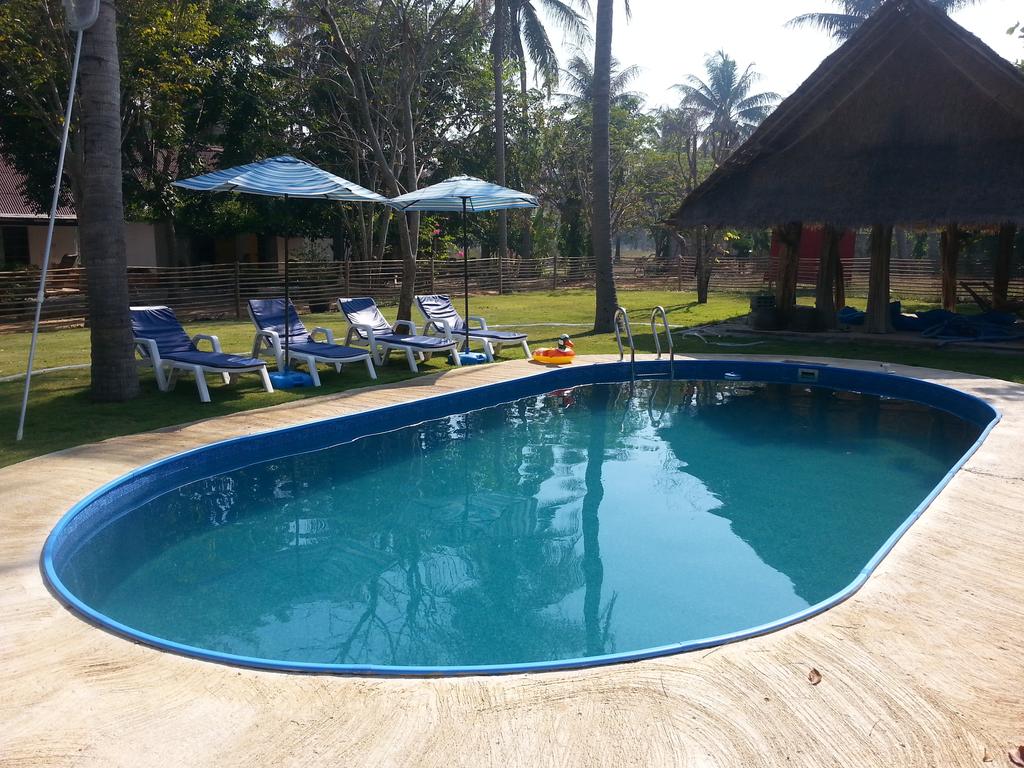 In the area of Sam Roi Yot, Blue Beach Resort is rated number one in the category 'best value for money.' Compared to every other property in the city this resort provides the best service and accommodation for your money. Booking website is sending guests there since 2010 which is a testimony to the quality of location and service you will receive at Blue Beach Resort.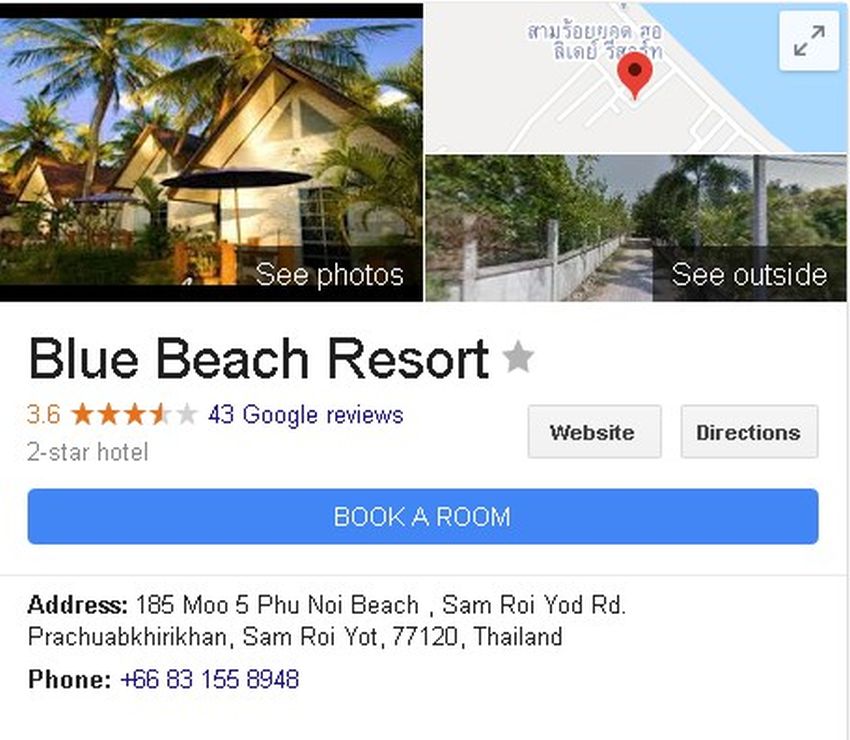 https://www.youtube.com/watch?v=qZwp_VgNDMM
https://www.youtube.com/watch?v=O-bNBo9wQGs