If you're on Thailand, or you're heading there for whatever reason, know this, smoking as well as the littering of cigarette packets and butts has been recently banned in twenty four of some of their most popular beaches that span across fifteen provinces. A maximum sentence of one year or a fine worth 100,000 Baht is what you'll be subjected to for failure to comply with the ban, however, at the initial stages of the ban's implementation process, those that are found culpable during this period will only receive a warning. Some of the major tourist beach location attractions included in the ban are Pattaya, Phuket and Koh Samui.
The Department of Marine and Coastal Resources, or DMCR in short, in Thailand found that cigarette butts made up almost a third of all the waste found along their beaches. The survey they conducted found over one hundred thousand cigarette butts along over a two kilometer stretch of sand. This ban is a way for them to attend to this potential crisis and the environmental impact that comes with it. Smokers will have designated areas assigned to them further inland at the beaches that have the smoking restriction. These areas will also be provided with containers for the proper disposal of cigarette butts once your done smoking.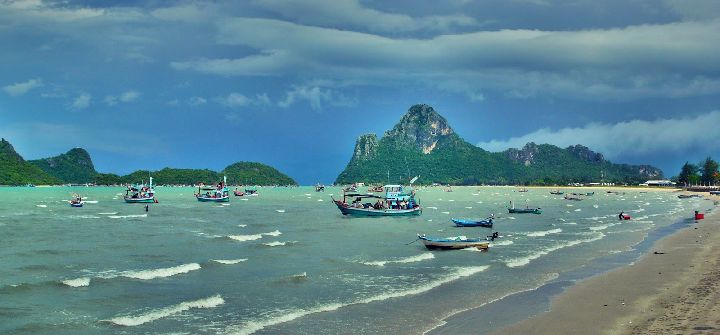 Since the bans introduction, the DMCR has been conducting thorough inspections on most of their local beaches including popular tourist resort towns such as Khao Takiab and Hua Hin that are located in the western region of Prachuap Khiri Khan. There are about 357 beaches found all across this beautiful country and it plays host to millions of tourists every year. It's safe to say that tourism is a major source of their government's income. However, for them to continue enjoying the income brought forth by the tourist sector, their beaches have to stay clean and retain that beauty everyone around the world seems to love.
However, what many probably don't know is that smoking on offshore boats and beaches is something that has actually been against the law since the year 2015. The only problem is that the Coastal and Marine Resources Management Act hasn't yet to be fully enforced. Over the past few months, government authorities have been placing "No Smoking" signs and designating smoking zones all across the beaches that have received the said ban. Coastal destinations all over the world should now follow suit. If not for tourism for the preservation of some of planet Earth's most extraordinary sights. Below are the coastal beach locations that have the no smoking and littering ban.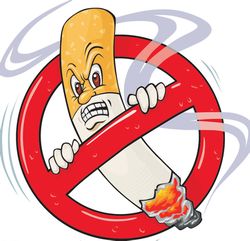 1. Laem Sade, Chanthaburi
2. Ban Cheun, Trat
3. Saeng Chan, Rayong
4. Tham Pang, Chon Buri
5. Sai Kaeo, Chon Buri
6. Dong Tan, Chon Buri
7. Cha-am, Phetchaburi
8. Hua Hin, Prachuap Khiri Khan
9. Khao Takiab, Prachuap Khiri Khan
10. Hat Said Res, Champhon
11. Bo Phut, Ko Samui,
12. Chalok Ban Kao, Surat Thani
13. Plai Sai, Nakhon si Thammarat
14. Chalatat, Songkhla
15. Wasukree, Pattani
16. Patong, Phuket
17. Ko Kai Nok, Phang-nga
18. Ko Kai Nai, Phang-nga
19. Khao Lak, Phang-nga
20. Phra Ae, Krabi
21. Khlong Dao, Krabi
22. Khok wang, Krabi
23. Hat Samran, Trang
24. Bang Kaen, Chon Buri