All celebrities, no matter what they do, work hard and now and then, they like to get away from the world, cameras, and paparazzi and just relax in their homes on a beach. Have you ever wondered where these homes are located? Let's check out these celebrity-owned houses as well as the waterfront resorts they love to go to.
6. Leonardo DiCaprio – Malibu's Carbon Beach
Leonardo DiCaprio has purchased this amazing estate on Malibu's Carbon Beach which is known as "Billionaire's Beach. Although this house dates from 1950, it has been remodeled, and it is a modern place today where the Oscar-winning actor loves to spend his time. He came in possession of the home in 1998.
5. Cindy Crawford – Malibu
Just in two years, Cindy Crawford has purchased two homes, both located in Malibu. Both are equally beautiful with the view of the Pacific Ocean.
4. Celine Dion – Florida
Celine Dion has created a paradise for herself and her loved ones in Florida. Her estate features more than 400 feet of Atlantic Ocean frontage, but there are three swimming pools on the estate that have slides and even a lazy river. Besides swimming pools, there is a pool house, small golf range, and a tennis court.
3. Julia Roberts – Hawaii
Julia Roberts had a home in Hawaii that is located on a two-acre lot in front of which is an exclusive beach 200 feet long. The main house has seven bedrooms and four baths, but there is also a guesthouse with one bedroom. However, the actress decided to sell this home in 206.
2. Steve Martin – St. Brats beach house
Steve Martin used to own the St. Brats beach house that was named "Au Soleil." It is a home with a two-tiered infinity pool and a fantastic view of Baie de St. Jean. This place is now available for rent since Martin sold it in 2015.
1. Donna Karan – Turks and Caicos Islands
Donna Karan has a home on Turks and Caicos, and this is a perfect combination of luxury and tranquility. Almost every tom of fashion designer's home comes with European walnut floors and massive windows for a perfect view of the Caribbean.
Now, let's check out some resorts, which are worthy of every celebrity.
Hawaiian Retreat
One of the most favorite celebrity rentals is the Hawaiian Retreat that stretched on more than 65,000 square feet. Some of the names you are familiar with that came to this place are Beyonce, Jay Z, Jessica Simpson, whereas Eddie Vedder of Pearl Jam had a wedding ceremony here.
Casa Aramara
This estate is located in Punta Mita, Mexico and celebrities such as Kim Kardashian, Kanye West, Courtney Cox, Ashton Kutcher and Demi Moore have all stayed here. We have to mention the designer Martyn Lawrence Bullard who created the interior of this place. You will be treated like a king/queen when you come here, and all you have to do is press the button located in every room, and the staff members will come to serve you.
Lawedua Estate
The island of Wakaya, Fiji has only five private estates, and Lawedua is one of them. It is located about 150 feet from the white sandy beach and celebrities such as Celine Dion, Michelle Pfeiffer, Bill Gates and Jim Carry have visited this paradise on Earth. Not everyone can reach this place which can be accessed via secured dock, airstrip or helipad.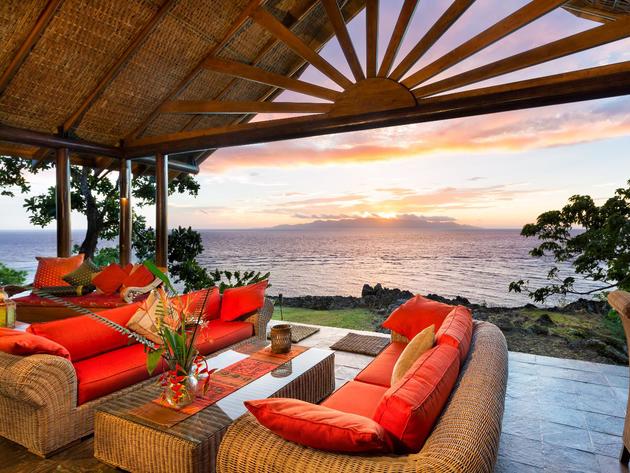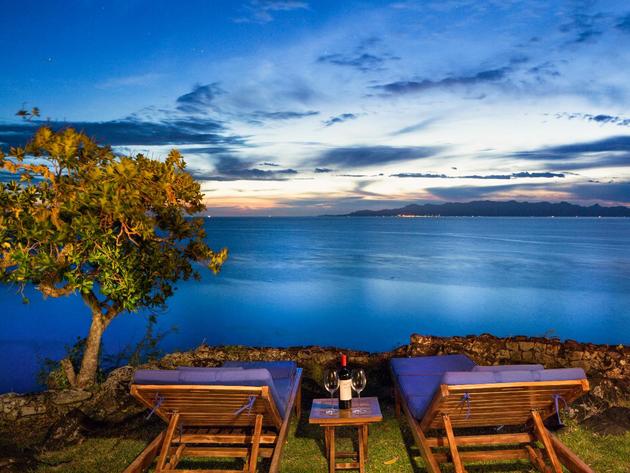 Musha Cay
David Copperfield owned this 150-acre private island in the southern Bahamas that also hosted stars such as Bill Gates, Oprah Winfrey, and Penelope Cruz. Only five housing options exist, and 24 people can be on this island simultaneously. Some prefer a 10,000-square-foot main house, whereas a one-bedroom thatched hut also exists and it is next to the crystal clear water.