Barbados is a popular tourist destination, and it is the Caribbean's easternmost island. It is the island of multiple beaches that range from crystal white with the view at the Caribbean to sandy beaches on the swelling Atlantic Ocean, perfect for surfers and naturalists. Barbados has something for everyone, and we present you the island's most beautiful beaches.
10. Silver Sands
All of the fans of windsurfing should come to this beach because it is one of the best in the world. It is located in the southern part of Barbados, and it is home to the Waterman Festival that takes place in February. People compete in surfing, windsurfing and kite surfing and they have a lot of fun.
9. Crane Beach
Crane Beach is where The Crane Beach Hotel is located, which is one of the oldest resorts on the island. It is hard to determine which Barbados beach is the most beautiful one, but this one is definitely among the best. The waves here are just right for all of those who want to learn how to surf.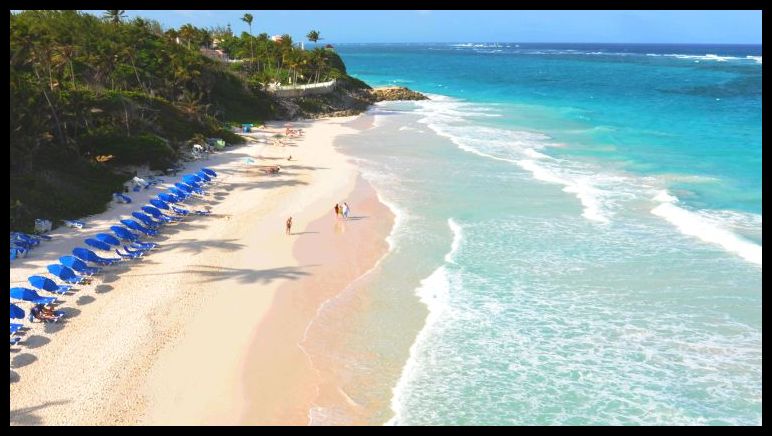 8. Bottom Bay
The Bottom Bay is a movie-like beach. It has crystal clear and sugary sand, and high jagged cliffs protect it. It is a beach you will often find on postcards, and many people have built homes here, so make sure you visit it before everything becomes private property. Unfortunately, swimming is not possible due to strong undercurrent, and you can only enjoy the view and relax on the beach.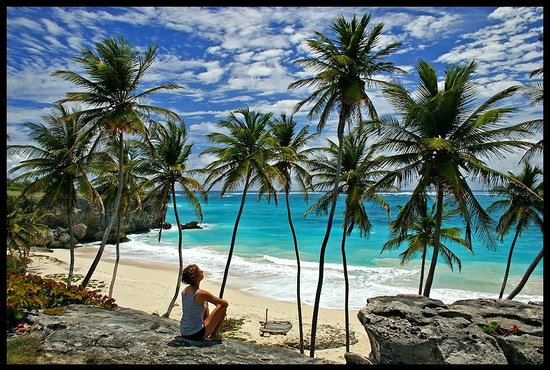 7. Bathsheba Beach
This beach is not as beautiful as some others on the island, but it is the surfing capital of Barbados. However, you can also visit this picturesque East Coast fishing village if you are not a surfer since there are pools and reefs perfect for sunbathing and snorkeling.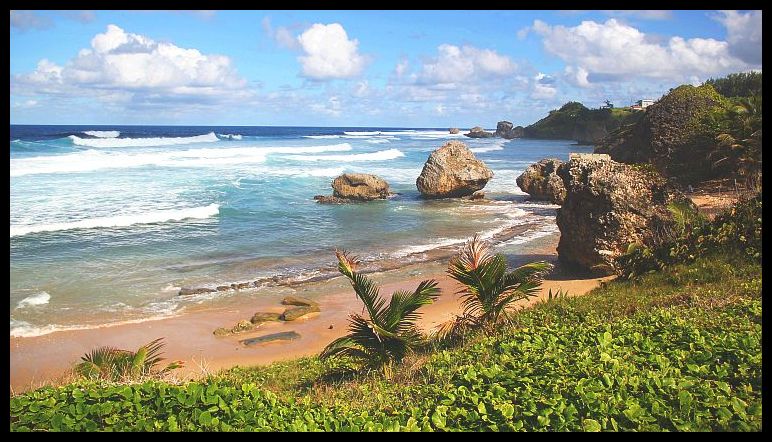 6. Accra/Rockley
This is one of the most popular beaches in Barbados, and the beach is lined by vendors who sell everything from clothes to souvenirs. There is no undertow, and the waves are moderate, which is a perfect place for all kinds of activities in the water.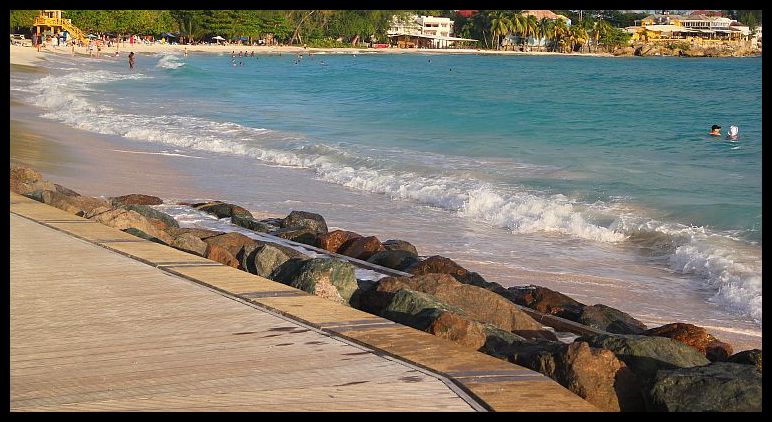 5. Bath Beach
If you are tired of surfing, which is unlikely and you want to swim a bit, you should come to the Bath beach. The waves are minimal and the undercurrent weak, and there are plenty of facilities with parking spots, picnic sports and changing rooms.
4. Cattlewash
Cattlewash is one of the longest beaches in Barbados, but it is not great for swimming, because of its wild character and the tumultuous sea. However, if you intend to get away from the civilization, come to this deserted beach which used to be a prime location for hears of cattle that were brought here from the nearby villages. And therefore the name Cattlewash.
3. Dover Beach
Dover Beach is located on the South Coast of Barbados, and it is excellent for couples, and the idyllic walks down the beach. Even if you are not with your loved one, you can still have fun and go for a swim or watch a cricket match or see Bajan footballers at the Dover Playing Field located nearby.
2. Folkestone Beach
Folkestone Marine Park is located at Folkestone, but we will focus on the beach itself. It is perfect for all kinds of water-related activities with snorkeling being the most famous one because of a reef that is located under the water.
1. Mullins Bay
Mullins Bay is a popular location for relaxation. You can always get a drink at the beach bar and cool yourself off before you warm up on the jet ski. Just like in any other place in Barbados, you can rent snorkeling equipment and explore the world under the surface of the water.