Do words like the land of tea and coffee, coconuts and cinnamon ring any bells? No? How about Ceylon? Still no?! Well, what if we tell you that all these words are associated with Sri Lanka, the surfer's paradise located in the Indian Ocean, with more than friendly locals, magnificent palm beaches and a vast cultural heritage.
This place is great for more than reasons mentioned above. Sri Lanka offers plenty for surfers, like surf schools to learn your basics or, if you are already an experienced surfer, many uncrowded line-ups and off-the-radar breaks to the south of the island. What is most interesting for every surfer, though, is the fact that this destination is basically a year-round surfing destination thanks to the fact that it has two distinct surf seasons for each side of the island.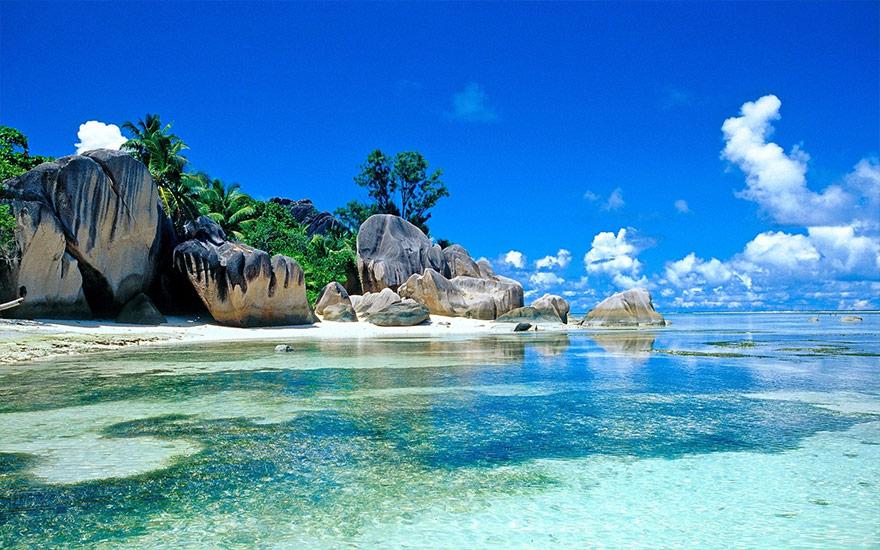 But, Sri Lanka is not a pure surfer destination. Thanks to being budget and family friendly, Sri Lanka is often visited by regular tourists that can easily learn about yoga practice, visit different Buddhist ruins, make tours to tea plantations as well as enjoy the Sri Lanka safari. If you are wondering about your safety there, don't. After the 2004 tsunami and a civil war that tore it apart for 26 years until 2009, it is now probably one of the safest traveling destinations. If that isn't convincing you, then how about the fact that ancient Persians and Arabs called it Serendib, which is the origin of the English word "serendipity." Still no?! Than see if these awesome surfing spots might make you reconsider. Enjoy!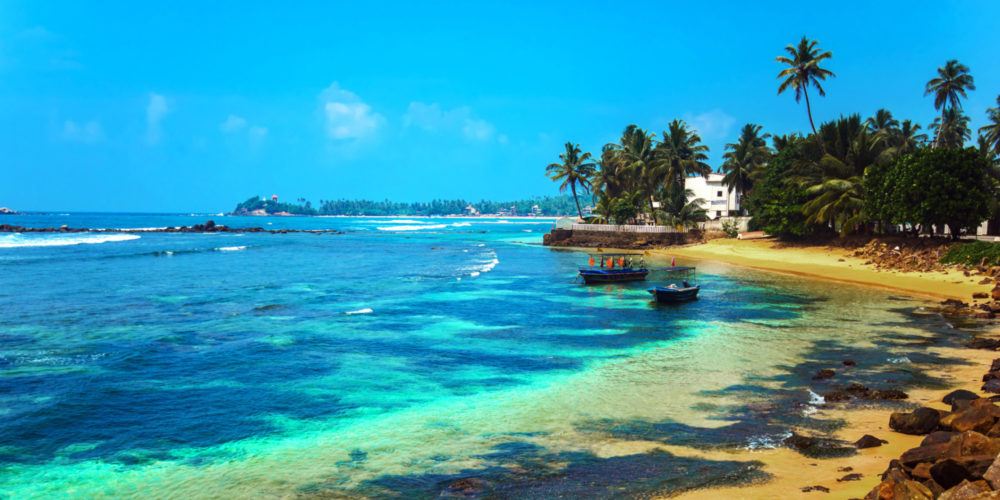 Southwest coast of Sri Lanka
The best period for this location is between November and April when the beaches get morning offshore winds that create some of the cleanest waves you ever saw. During this period, you really don't have to worry about rain since it is the dry season. Thanks to the swells from west and east that hit this coast you get surf spots on the southern tip that barely ever get flat. With 330+ days of sunshine per year and water temperatures that are around 81ºF (27 ºC) all year, the time of your life is guaranteed on these beaches: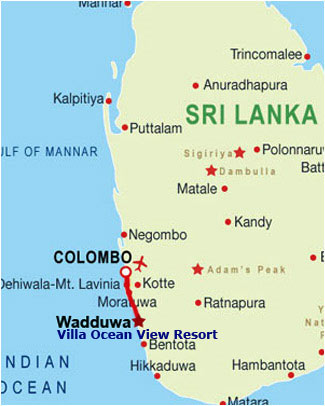 5. Lazy Left and Lazy Right (Midigama)
Midigama is the beach that offers something for any level of surfing skill. The only thing to look out for is when big swells come, then it is better to wait it out and allow more advanced surfers to have their kicks. Lazy Left and Lazy Right are gentle point breaks which sit opposite of each other in the bay at Midigama and on a good day the left one can offer long rides of up to 500 m. Both are long board friendly and it is best to utilize them in low tides. It is also important to mention the right-hand reef break called Rams, which is more suited for more experienced surfers. This powerful A-Frame wave offers fast take-offs and a long ride, which is something every surfer appreciates.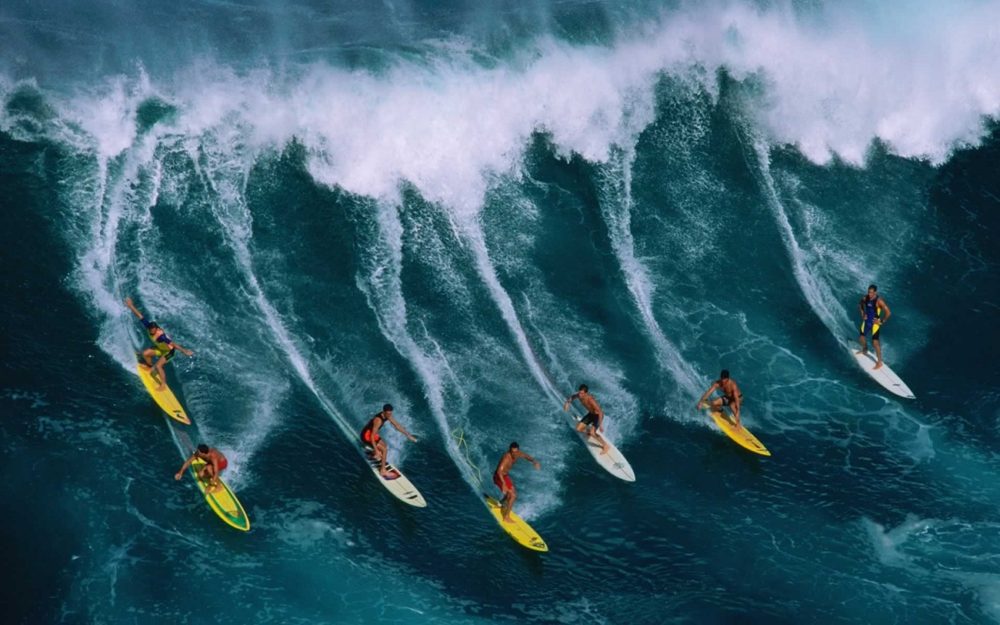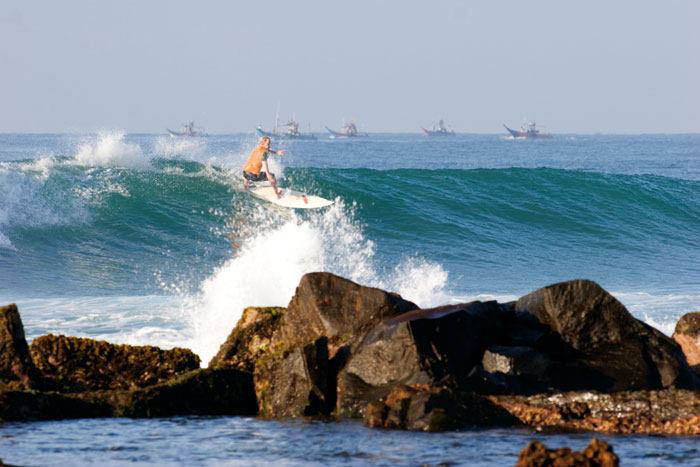 4. Weligama
In the Matara District in southern Sri Lanka, Weligama is the beach that offers all year-round fun mostly for beginners. This is considered the best beach for beginners and can be surfed even when it's small. On a perfect day it can offer some long rides on right and left beach breaks, but thanks to this it can get a little too crowded, so if you like a little privacy head to the beach we described below.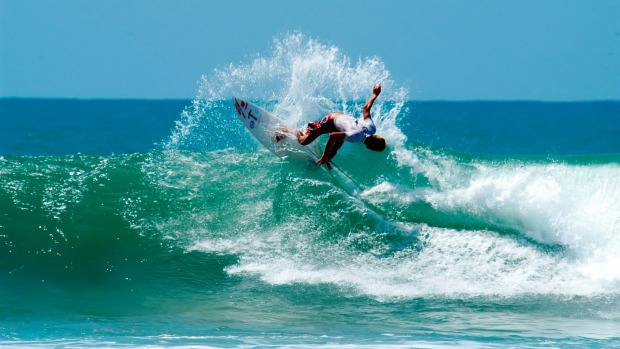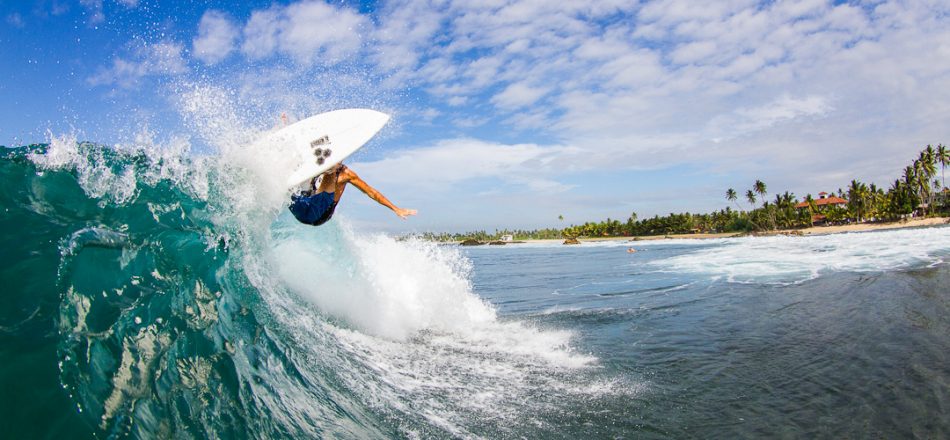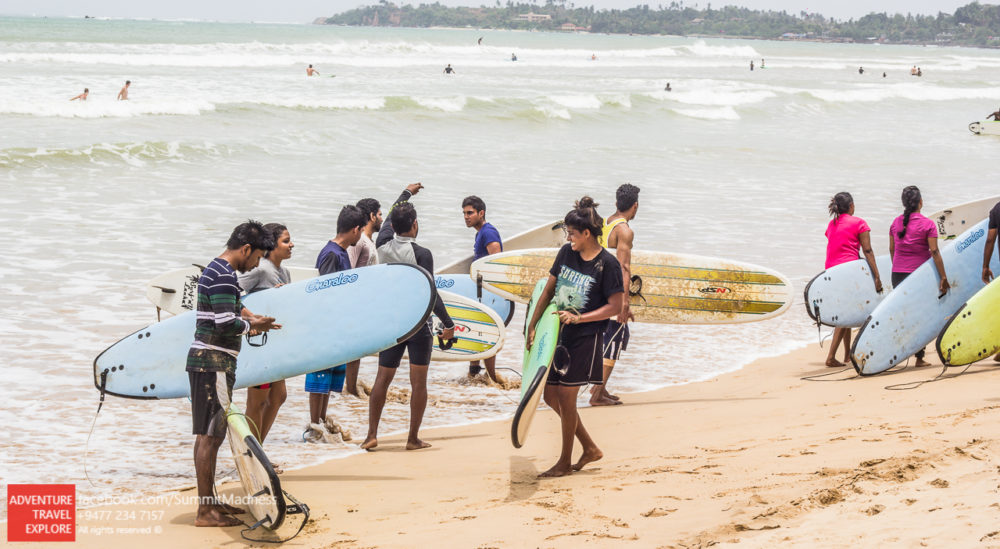 3. Mirissa
Mirisa is just couple of kilometres away from Weligama and it is a lot quieter. The reason behind that is the fact that it is kind of a hidden gem with a mellow right-hand reef break which can also offer you a chance to ride with the dolphins. Who can resist that?!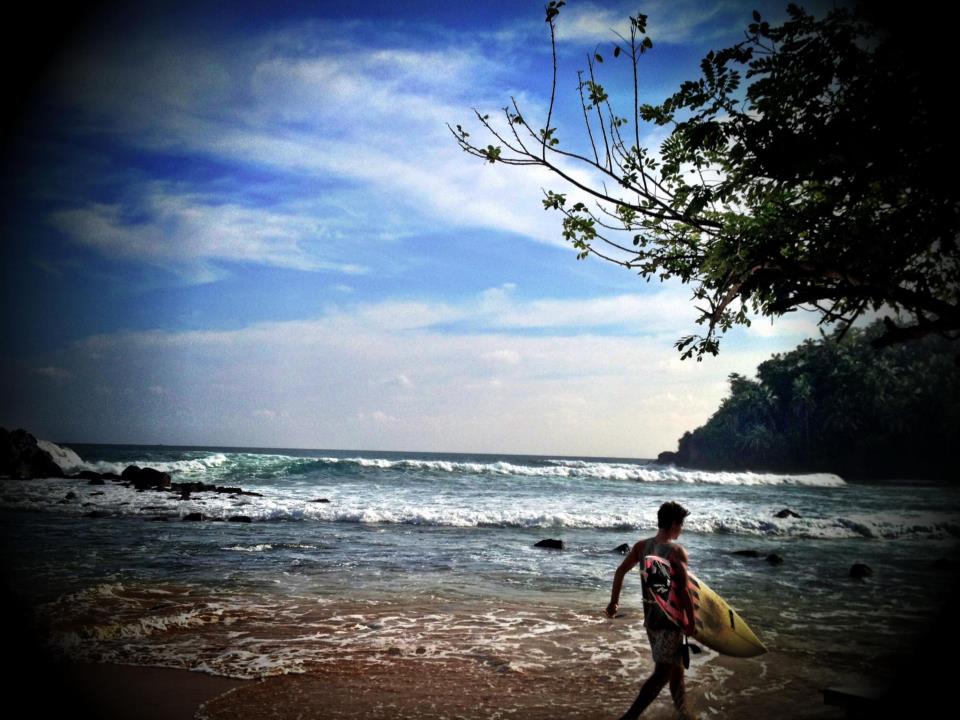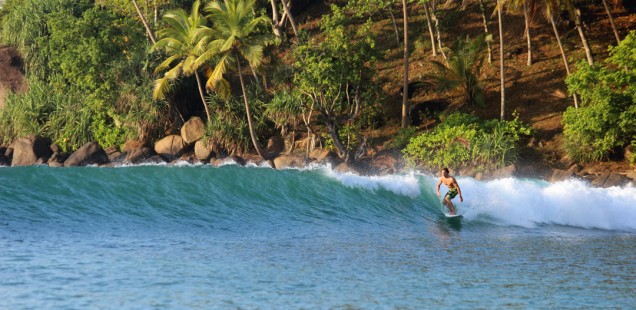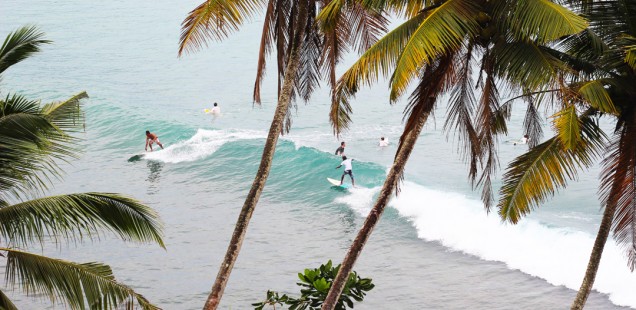 2. Hikkaduwa Reef
Hikkaduwa is a small town in the Galle District and it is the most developed surfing town in Sri Lanka. This means that you can (besides waves) treat yourself in cafes and bars, surf schools and rental shops, and hang around coral that attract divers and snorkelers. Both beginners and intermediate surfers can enjoy here because waves here, also, rarely go flat, and for beginners there are a sand-filled reefs that waves break over.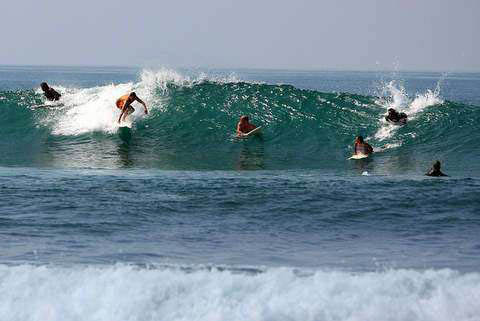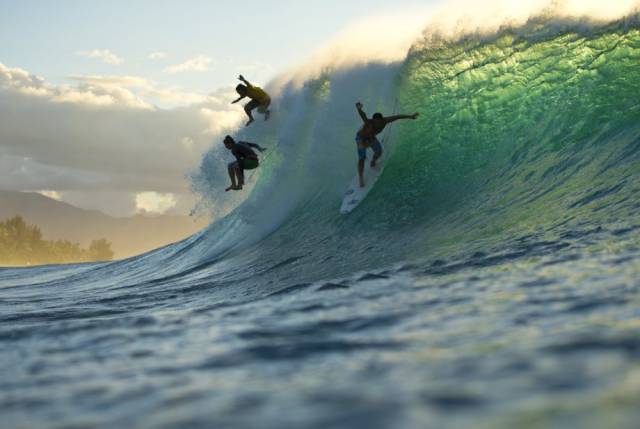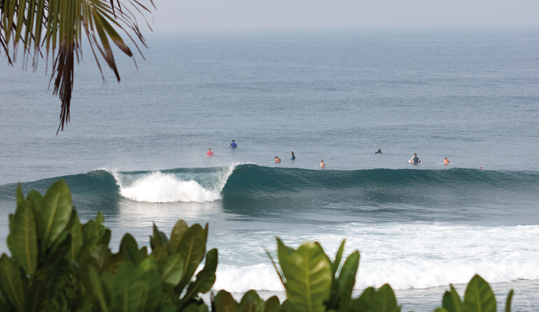 1. Unawatuna Bay
This is one of the most visited beaches in Sri Lanka and it homes a left-hand reef break that is best being used by more experienced surfers. Since the waves there rarely ever exceed the height of 4 ft. We believe that a long board is the best option here. Besides being a popular surfing destination, Unawatuna, is also a popular family vacation place that offers great snorkelling sites, dive schools and kitesurfing opportunities.