If you're planning a beach holiday that seems all cheap and cheerful, you might have a bit of a shock when you get there. Bottles of water, sunscreen and other essentials can be cranked up ridiculously high, because businesses know, tourists needs them!
So, to avoid any nasty surprises, here's a list of some of the world's cheapest beaches, and the most expensive!
7. Cua Dai Beach, Hoi An– Vietnam
Now Vietnam might not seem like the ideal holiday spot, but you could do a lot worse!
There are high end hotels that offer ocean views, swimming pools, bars and restaurants that all come at an incredibly reasonable price. Plus, the beach itself is beautiful, with loungers and unique umbrellas that are a sight just waiting to be seen.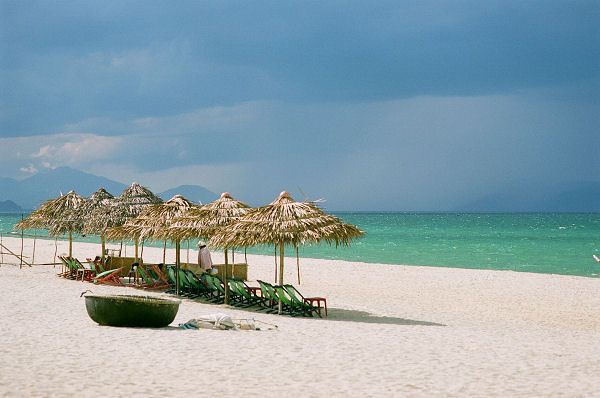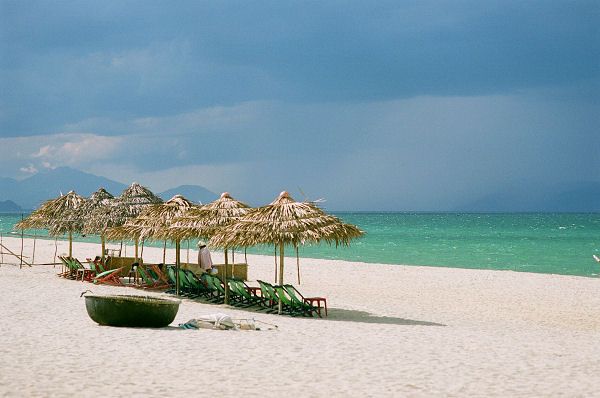 The weather will serve you well and when it comes to buying sunscreen you'll find it works out at around £1.56 for a 100ml bottle! Not bad.
Plus it's around 40p for a bottle of water (500ml), 71p for an ice cream, £6.26 for lunch and just £1.63 for a pint of beer! Now that could be dangerous!
6. Kristiansand City Beach – Norway
This beach is ideal for those travelling as a family as the beach is suited to all ages. You'll find a pier, sun loungers and palm trees situated along stunning sandy planes. There's even disabled facilities that cater to every need.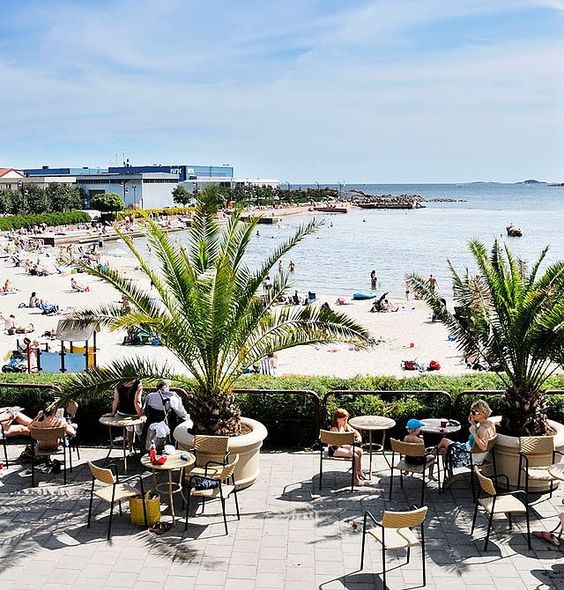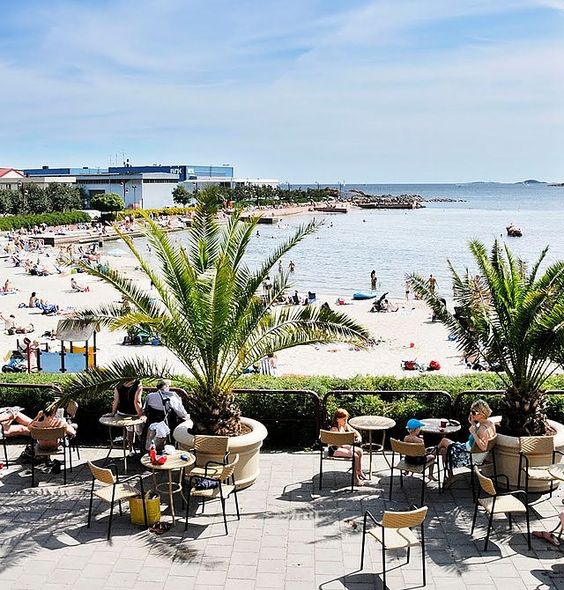 Situated in the South you'll be able to benefit from some much needed sunshine and get the best from Kristiansand's Blue Flag award. Which works towards keeping the environment sustainable and aids beach/marine development.
Oh, but the prices are a little steep. That Blue Flag award might not sound as appealing when you realise what you could get for £10 in Vietnam, will set you back around £52 in Norway-Yikes!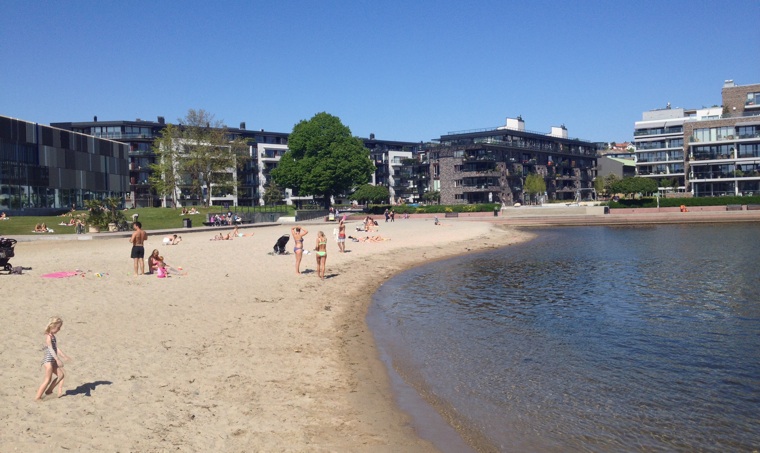 5. Goa – India
Goa offer a variety of beaches that all offer sensational prices.
People have been known to take extended trips to goa when winter months hit the UK thanks to their cheap accommodation, cheap booze, cheap clothing, cheap cigarettes and well-cheap everything!
The weather is sensational and the beaches are picture perfect. Plus, the locals are friendly. Once you've got the travel under way, Goa is certainly one place you don't want to miss out on!
4. Dueodde Beach, Bornholm, Denmark
This is a beach you'll get the most from in the summer, as other seasons can bring quite a cold chill to the air. But if you want to reap in the sun, be sure you're willing to splash the cash.
The beach itself is gorgeous, with soft white sands and clear oceans, but again make sure you've got the budget. Otherwise the amazing restaurants and amenities will soon rinse your pockets.
The beach is also, massive, and a popular spot for kite surfing. But if you want to enjoy the same experience on a smaller budget, probably best to avoid Denmark for cost-saving.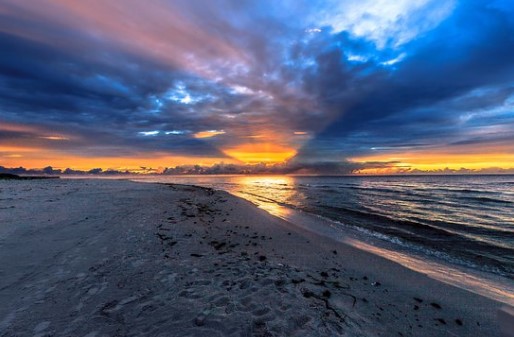 3. Railay Beach, Krabi/Ao Nang, Thailand
Thailand is incredibly popular amongst travellers and tourists alike. The beaches are glorious, especially when teamed with the stunning sea views and the ability to get a nice tan!
You can find five essential items, including sunscreen, a beer, a bottle of water, an ice cream and a meal, all for the very reasonably sum of £15.49.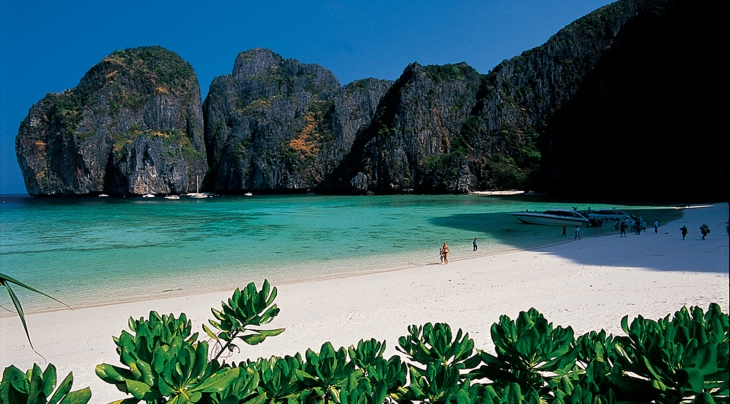 Now I don't know about you but something always seems rather nice about getting a bargain! Especially when you get experience all the luxuries of a holiday and manage to not spend the earth.
2. Ribersborg Beach, Skåne, Sweden
Going back to the more expensive options, you'll find the exact same produce here in Sweden on sale for a grand total of nearly £45. Quite a difference.
This isn't to say Ribersborg Beach is bad in any sense, just expensive. If you want to take the splurge you can enjoy rich sandy beaches and some of the best swimming spots around, with saunas available for those who really want go all out.
1. Nin, Zandar, Croatia
Let's finish on a positive, cheap and cheerful beach. Nin, Zadara offers the most uplifting views and beautiful beaches. You'll find shallow lagoons that make this an ideal trip for families and deeper depths for those seeking adventure.
The weather is stunning especially in the summer so you'll be able to soak up all the benefits of a great beach break. Oh, and did we mention, your essential items comes to a grand total of…£15.24. Yep, that's it.
There's not much to lose on this way and a lot to gain in way of experience and memories.