We all dream about relaxing on the soft luscious sand with the gentle waves of water flowing by, lapping our toes gently. The very thought of this is in itself so divine!
Now time to break our dream bubble! Unfortunately, our beach experiences aren't that perfect. We all curse ourselves after seeing the excessive hustle and bustle, so much so that it is nearly impossible for us to get even a single, decent picture without having some weird, random people in the background. And let's admit, these pictures are far from being "Insta-Friendly".
So to be your saviour, here is a list of 5 Unheard Beaches where you could definitely gather some cherishable memories, with a scenic view around and pale turquoise water by your side.
5. Keem Bay, Ireland
Achill Island, in western Ireland, offers a breath-taking sandy shore- Keem Bay. which is generally unheard by most of the seaside lovers. (Ireland is not generally regarded as a beach spot, is it?) This small paradise offers what everyone desires- A peaceful, quiet setting with some cliffs and hills surrounding it on the sides. This place should definitely be on your travel list if you want to spend some time alone, away from the hectic schedule of the world.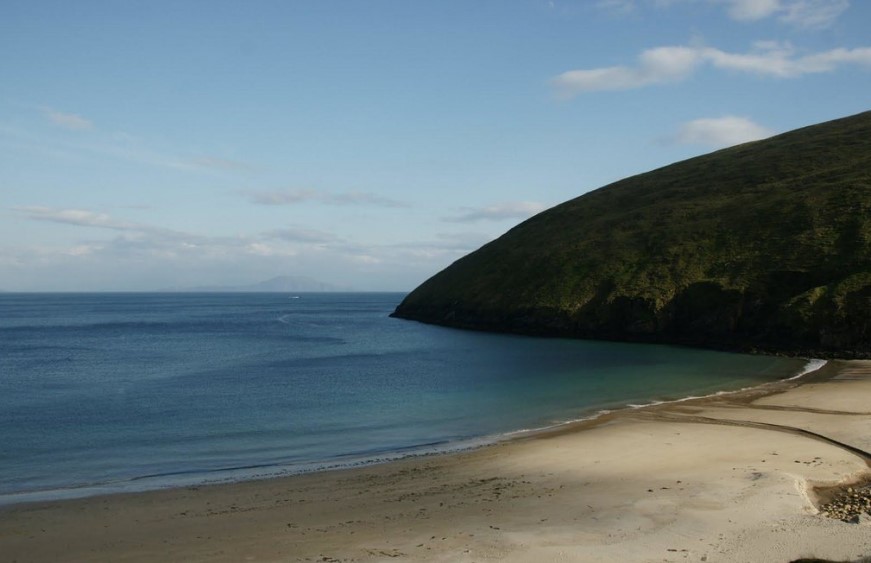 4. Secret Beach, Dominica
Though it's a bit difficult to reach, the efforts (and money) are worth putting in. The place is surely a once in a lifetime visit if you want to enjoy nature in its most pristine form. Now the name 'Secret' goes along well because it is hidden from the view by numerous trees and beautiful cliffs. Mother Nature has really waved a magic wand on this place, providing it with some unique rock structures and sea cliff caves. So even if you are not much of a water person, then you'll surely enjoy these amazing natural rock creations.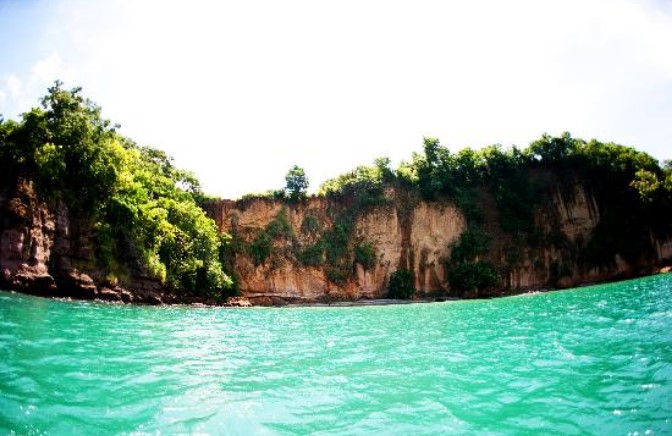 3. Reynisfjara Beach, Iceland
So we have all seen the pale golden sand, maybe white too and heard a lot about some baby pink sand stretches. But what about a 'Black' one? Yes, it does exist! The Reynisfjara Beach acquires its black colour from the ashes. As an icing on the cake, the place also offers grey basalt columns that are so symmetric and perfect, it's hard to believe they are natural. Although you won't be able to swim in the water (you don't want to freeze, do you?), it is hands down one of the unique natural formations in the world.
2. Palm Beach, Barbuda
Although it is accessible only by a boat, it is an ideal spot for all those who dream about walking down the seashore alone, with a gentle breeze by their side. The beach boasts of fine pink sand stretches and is a small paradise of its own. The clear water is suitable for snorkelling as well. This free from urbanization place also has a Barbuda museum in its vicinity, which is definitely a place to stop by.
1. Happy Beach, St. Martin
Just as the name, that's what you'll be if you decide to visit this spot. This virtually unheard of a place is not easily accessible, just like many other 'secret' beaches. This tropical place is perfect for romantic beach lovers as well as for snorkellers. The palm trees, soft sandy stretches and gentle water, make it a spot worth visiting.
Note- The place is frequently visited by naturists and clothing-optional is tolerated here. Due to this, it is also a place to enjoy relaxing sunbath.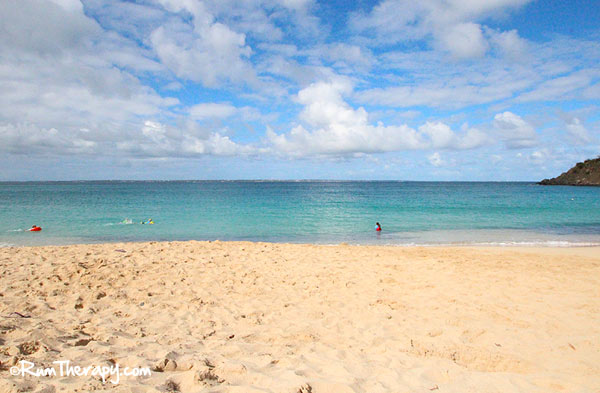 These are some of the many 'secret' beaches which offer a great and blissful escapade from our everyday life stress, unlike those packed, touristy and hard-to-breathe ones.