Galveston, Texas may be the trip to the beach that the whole family is looking forward to. It's full of fun activities, and you just can't wait to get out there and get some sun. Unfortunately though, the forecast in Galveston isn't always perfectly sunny skies.
If rain decides to make an appearance during your time on the island, or even overtakes all of your plans, will you be able to recover the vacation? There are certainly plenty of ways to have fun on a rainy day in Galveston, but if these aren't in the plans, they may never get their chance.
Planning the Perfect Beach Vacation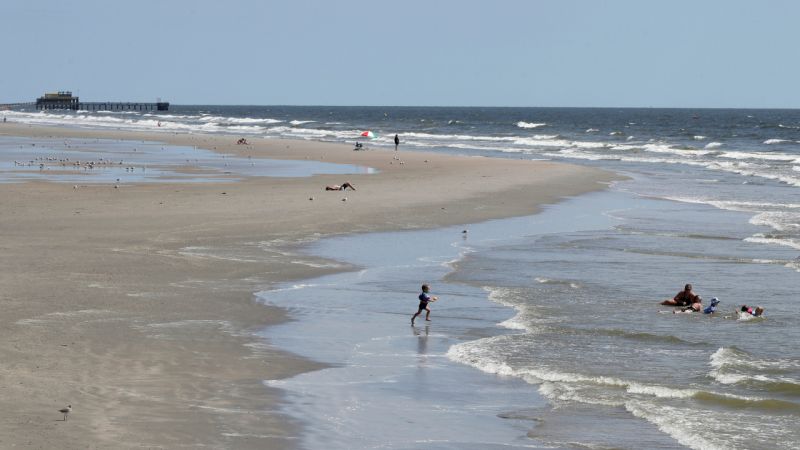 When you're making your plans for the vacation, it's easy to get caught up in all the exciting things you're going to do. It's incredibly easy to lose yourself in expectations set at their highest. For heading to Galveston, this likely means thoughts of spending whole days out on the beach, feeling the saltwater breeze and soaking up the sun.
When a bout of rain clouds that just won't go away roll in, it can really ruin the perfect vision that you've got set up in your mind. Perfect Galveston vacations don't usually include rainy days, but real trips often do end up getting rain. Instead of letting this upset you when it happens, plan for how you can make sure a little rain doesn't get in the way of your fun.
Don't Let a Little Weather Rain on Your Parade
Even if rain is decidedly not in your plans to spend some time on one of Galveston's many beaches, it also doesn't have to be the end of the world if it comes. Galveston, even on a rainy day, can still be very enjoyable. You just have to know what there is available to do.
If rain has come down on your beach vacation, here are some options for the change-of-plans:
Head Inside for a Treat

It's possible that the rain will only last for a little while. It may be just enough time to head inside of La King's Confectionery for a little treat.
This candy shop has all the goodies you could want to satisfy your sweet tooth. A highlight is often the saltwater taffy pulled in a demonstration right before you. I, however, have a particular preference for the ice cream that you can get scooped up for you here.
Relax in the Great Indoors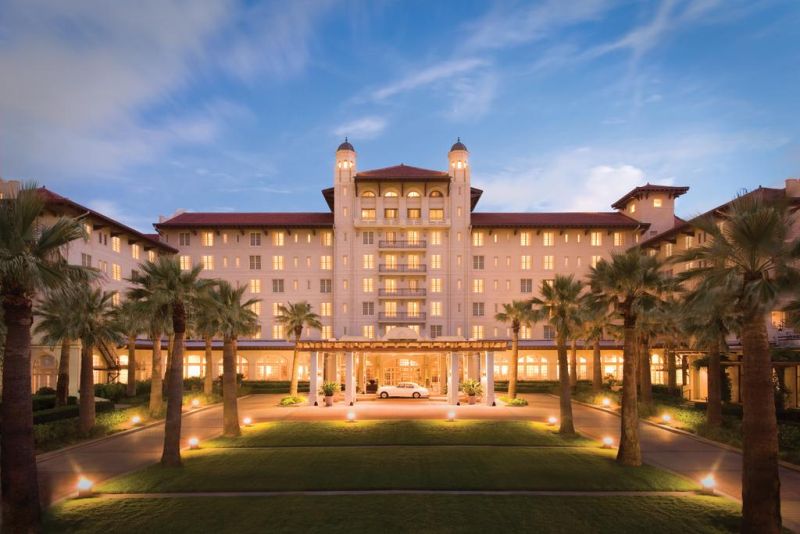 Some days in Galveston, though, the rain just won't go away. You may just have to admit that this vacation will take place inside. But that doesn't mean you can't get in the relaxation you were planning for with the beach lounging.
Some much-deserved spa time may be just what you need to dissolve the stress of rain on your vacation day. You can check out the spa at The Hotel Galvez or the Spa San Luis. Either of these top Galveston spas will allow you the indoor relaxation and rejuvenation you crave.
Take a Tour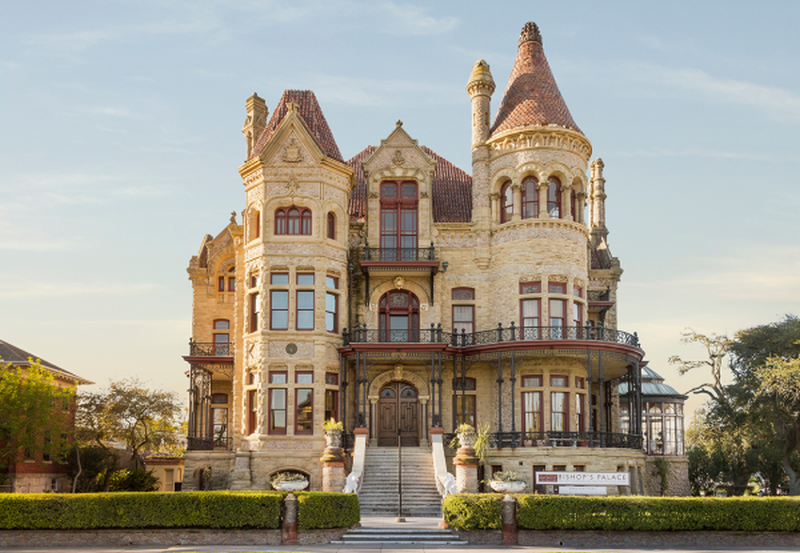 Yet one rainy day also doesn't have to stop you from getting adventurous during your time away from home. There are a lot of ways to explore Galveston that won't leave you dripping wet. Stay dry on a tour inside a historic building or on a bus that can show you all the sights.
Places in Galveston that are worth taking the time for a tour include the 1895 Moody Mansion, The Bishop's Palace, and the many other historic locations. Of course, almost all of Galveston offers something wonderful to take in. To come as close as possible to seeing it all, you can join a bus tour that will show you the sights while keeping you out of the rain.
Explore Art or the Exhibits of a Museum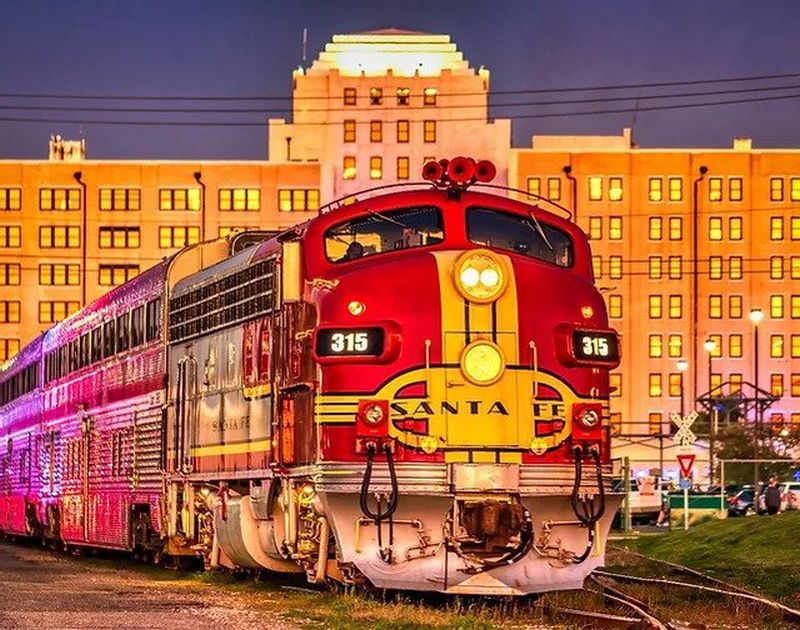 Another way to get some exploration in without getting left in the downpour is with a gallery or museum. With one of these options, you don't have to sign up for an official guided tour and can instead move at your own pace throughout. At the same time, heading down to any one of the numerous art galleries in the area will allow you to satisfy an artistic curiosity.
If you aren't as into the art scene, there are many more museums for you to enjoy. Some interesting exhibits can be found at the Ocean Star Offshore Drilling Rig and Museum, the Galveston Railroad Museum, and the Texas Seaport Museum. If you have kids, they would also love the Galveston Children's Museum. With so much to explore,as Beach Box shows us, a rainy day is the perfect chance to do it.
Head to Moody Gardens

One indoor place that's made just for exploration is the Moody Gardens. Any of its exhibits would be the perfect choice for a family looking to get out of the rain. They are full of indoor activities that you'll enjoy so much, you'll forget you were ever planning to spend the day outside.
Whether you head to the Discovery, Aquarium, or Rainforest Pyramid, you will find plenty to do and lots of fun. You might also want to check out one of the 3D films that can be viewed at Moody Gardens.
Visit the Indoor Waterpark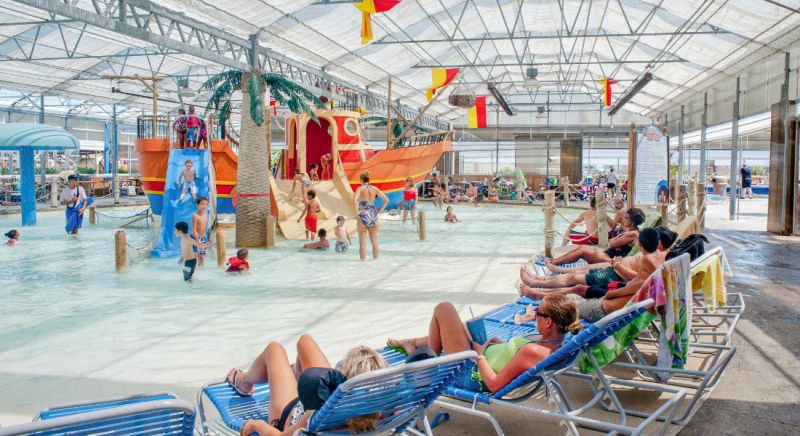 Maybe the most disappointing part about a thunderstorm rolling in on the day you planned to spend at the beach is that you won't get to splash around in the ocean. However, going inside doesn't have to keep you from water fun. This is especially not the case when Galveston has one of the best indoor water parks.
Going to Schlitterbahn indoor waterpark on your rainy day is sure to keep the fun times going. With tube slides, children's areas, and an indoor river, this Texas waterpark will certainly keep moods up for your vacation.
Enjoy Your Trip, Rain or Shine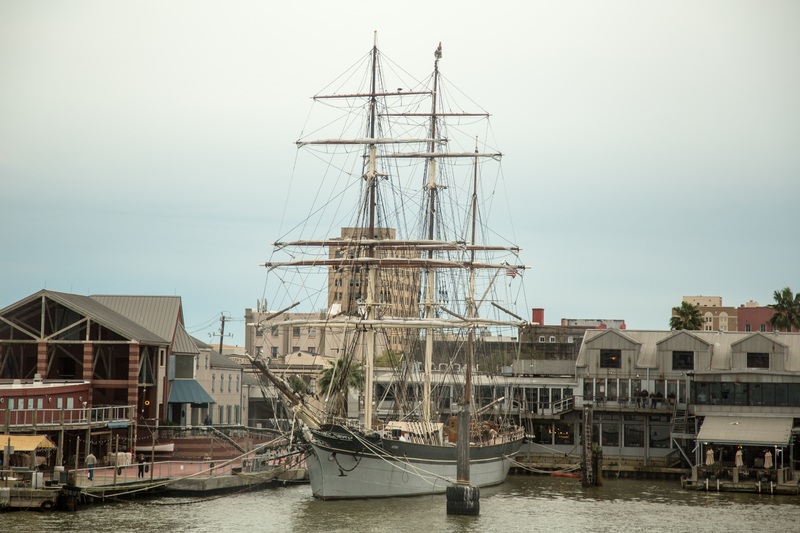 At the end of the day, unexpected weather doesn't have to derail any part of your vacation. Galveston can be fun and enjoyable whether it's sunny or raining. It's just all about perspective and planning out the right activities.