Backpacking is a simple description for traveling or hiking while bringing all your belongings in a backpack/rucksack. Today we will talk about Bahamas backpacking options and all the useful tips every traveler needs. Also, we will mention why it's important to smartly pack your rucksack while on such an adventure. The resources are always limited, and you must plan ahead.
Let's start with the general backpacking tips, and then we will focus on the Bahamas.
1. Take enough medicine with you. You may be injured or have a stomach bug, allergic reaction, or other unpredictable situation during backpacking. Usually, the first nearest pharmacy is far enough away that it is impossible to get there on time.
2. Use offline maps, because where you are, there may be no mobile network coverage. Provide several power banks so you can recharge your phone when needed. Sometimes even old paper maps can be a great solution for such situations, especially if you know how to interpret them.
3. Adjust to the environment and location. Locals are not always friendly to tourists. And even if you look like a local, you will not be an easy target for thieves.
4. Pack enough clothes, but also plan the space you have in your backpack. Vacuuming bags may seem like a great idea, but you probably won't be able to pack back when the adventure is over.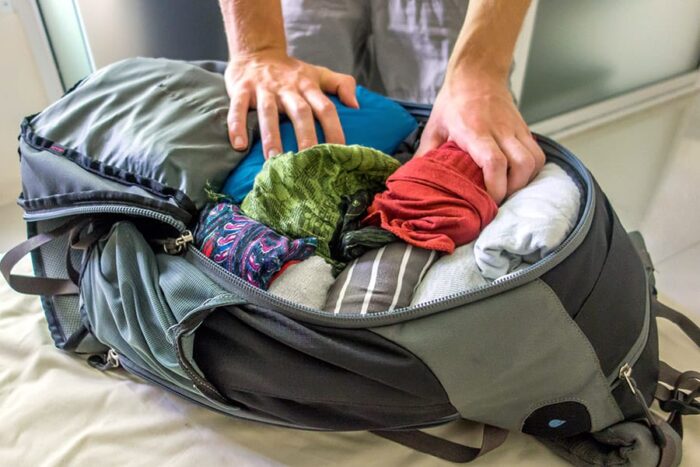 5. Bring enough money. Keep healthy between the amounts of cash and your card. Don't show how much money you have. Keep them in different wallets and pockets, so that even if an incident occurs, you will not run out of all the money.
6. Carry a regular camera. You may have a phone with a top camera, but it can drain the battery when you need it most. And surely you would like to capture as many memories of your adventure.
7. Always check the weather before you start the trip. Don't let yourself be surprised if heavy rain occurs while you are having the time of your life.
8. Be practical with the food. Choose canned food that doesn't need cooking. Bring instant meals, that can be prepared in the portable kitchen supplies. You have a task to pack your life in a backpack, and you must do that smartly.
Now, when you know the basic tips for backpacking, let's focus on the Bahamas. We suggest you first check on seadogtravels.com and see great ideas for Bahamas travel activities.
Once in the Bahamas, you can choose to:
– You are staying in a luxury hotel
– To camp
– To share accommodation in a hostel
– To be a nomad for a few days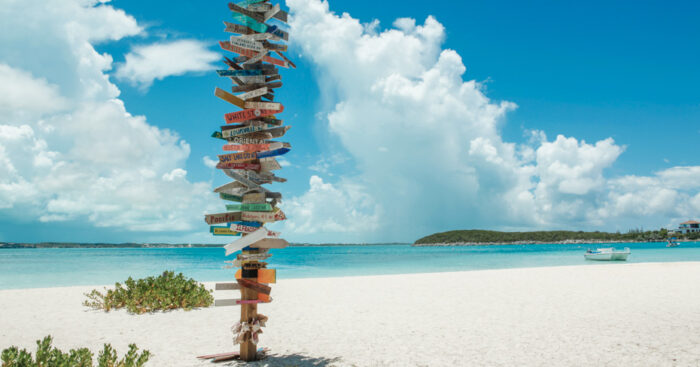 But do not forget to dive into the ocean, learn important facts about pirates, and visit the Garden of the Groves and Exuma Cays Land and Sea Park. Of course, while you're already there, visit Lucayan National Park and the historic Charlotte Fortress.
As you can see, this is a location with a rich culture, great food, and ideal weather. Beautiful beaches are available to you at any time. This means that it is an ideal choice for first-time backpackers, who want to have adventures, but also to play safely when choosing a favorite location.
Of course, this can be a great choice for those who prefer the beach, sand, and ocean. Other backpacking adventurers can choose any of the other beautiful locations in this world.
Are there COVID-19 restrictions in the Bahamas?
Generally, all visitors need a health visa issued by the Bahamas authorities.
Vaccinated tourists should only show the vaccination certificate. For the unvaccinated, the same rule has recently been applied. However, health authorities reserve the right to request testing, in their estimation, whether or not the traveler has been vaccinated.
How to prepare for your backpacking trip to the Bahamas?
It is best to visit these islands between April and July. All locals understand English well, but you could also learn the Bahamian Creole language. The US dollar is an affordable currency, although there are some Bahamian dollars that you can easily get at an exchange office.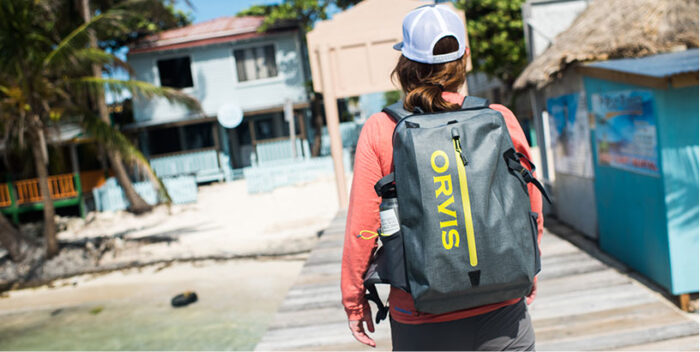 Remember we told you to bring enough money? Of course, we were thinking of local cuisine. There are many tropical fruits that you can try, drink a cocktail on the beach, or try seafood and tropical specialties.
Of course, our recommendation is to decide in time how you will sleep. Although the idea is to camp, you can still find great accommodation at good prices. So consider all the options you have before you leave. You can choose to stay in one location for a few days or be literally a nomad during the whole adventure.
The concept of hotels and resorts may not fit your backpacking idea, but for the Bahamas, we claim that you can easily combine them and have a vacation like no other.
Arrival in the Bahamas
This is very easy as there are four major and internationally connected airports. Of course, if you are more adventurous, you can travel by boat or ferry. But think about whether you would spend time on it, at the expense of the beautiful things that await you there.
Conclusion
One trip to the Bahamas is not enough to fully experience them, in full glory. Surely you would not want to rush and see nothing. Therefore, if you are going on a Bahamas backpacking adventure for the first time, we recommend that you immediately start planning your next arrival. Plan your activities in a way that you will be able to see as much as possible immediately, but also enjoy them.
You can always look at the options you have and come back next year. What we can promise is that with each coming you will be more surprised by what these islands have to offer. And it's a really worth location to put in front of your backpacking radar.