Vacations greatly impact our memories as these are the times you spend with your close ones; each moment spent with them goes in your book of life. In such instances, you always choose the place with the best scenic beauty and other complementary factors like good food, adventure sports, and a great history.
So in this article, we will discuss one such vacation spot known as the Cayman Islands. These islands have the best combination of sea view and tongue-licking sea cuisine.
9 Tips To Visit Cayman Islands
1. Choose The Side Of The Island
Cayman is an island of uttermost beauty, and people enjoy the cool breeze on its beaches on a summer day. This Island has west and east sides, and each side of the Island holds a wonderful beauty residing in those parts. The west part of the cayman islands is rich in culture as you can see a massive footfall in this region; most prominent hotels and stays are situated in this region.
George Town is the capital city of the Cayman Islands, and it is also located on the west side of the city.
2. Best Day For Town Visit
There is a very strange phenomenon observed on the Cayman Islands, which is that on Saturdays, the Island is filled up with people who are full of energy and ready to invest themselves for a night full of parties. Whereas on Sunday the town resembles a ghost town as no shops are open, you would also find hardly any ferries parked. So one needs to check these details before you make a plan for a town visit.
3. Budget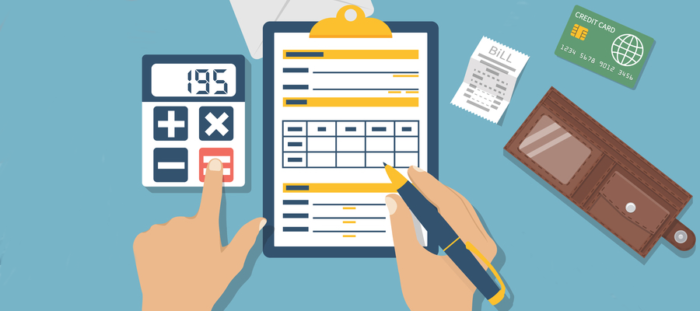 The Cayman Islands trip is not a trip which would make you break your wallet, but it is surely the one which is fun with the worth of investment. There is a famous stingray bar where you would find loads of stingrays and enjoy their presence while enjoying your drinks. A user's booking and transportation expenses can be reduced to considerable amounts when you are on a trip, and a simple way to do that is by making pre-bookings that avail special discounts. A particular bus service would take you to an entire town ride at minimal pricing.
4. Starfish Point
There is a specific place on this Island known as starfish point where you can find a bunch of starfishes. These starfish remain the primary attraction for this region as people can find starfishes of various sizes and colours, which gets you closer to the beauty of nature. The local bus transportation or taxi are reliable options that can take you to this wonderful spot on the Cayman Islands.
5. Water Sports
The Cayman Islands receive the greater section of their budget in the form of tourist revenue, so they focus on activities that allow them to welcome a maximum number of tourists to their grounds. Tourism has facilitated commendable growth in the economy of this place, and you would notice that the major section of business shops in the region consists of hotels and stays for tourists.
Whenever a place has high tourism footfall and is close to the sea, it has the highest possibility of setting up a water sports joint. So all you need to do is visit the beach or check for the best packages on water sports in the region. You can visit CayTours.com for Grand Cayman travel packages.
These watersports contain a variety of games, including Scuba Diving and a lot more to go with. This place is the perfect solution to your adventure requirements because this place lets you live your life with the perfect sense of wonder and feeling.
6. Variety Of Dishes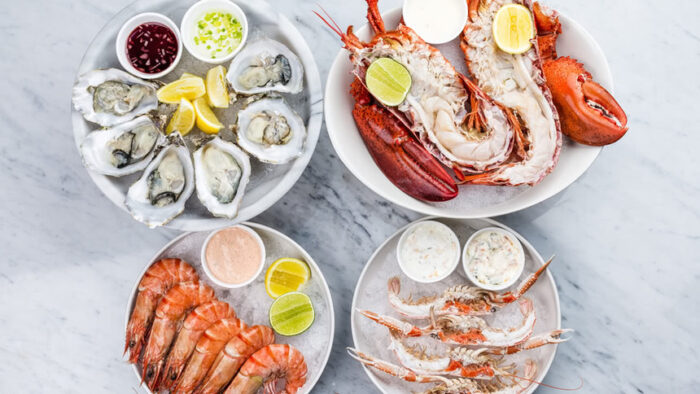 The exotic food of this Island attracts a vast number of visitors as you would find various new seafood cuisines that you couldn't find in any other places. You would experience a wonderful salty texture in the food with the raw taste of fish and crabs cooked in different methods. So you can either search over Instagram or Youtube and attain reviews on the best food places in the region and remember to checklist them on your trip to Cayman Islands.
7. Botanic Park
There is a well-known Elizabeth Botanical park in this region that holds one of the rarest plants and details. If someone is interested in flora and fauna, then this park would be a wonderful option for you because you can see the wonderful details it holds; it is heaven for those who love to read about plants. On the other hand, the park's area is well decorated and loaded with greenery.
8. Seven Mile Beach
The beaches are famous for great waves splashing against the shores, and those tiny droplets would fly in the air, and then you would feel those on your face. To enhance the presence of such wonderful moments, there is a particular 7-mile beach on the Cayman Islands, which consists of low and high tides splashing against the rocks to provide the most wonderful feeling.
This shore is also filled up with corals and several other components, making it easier for you to enjoy it; these shores also serve as the base for water sports like scuba diving or underwater exploration.
9. Bugs And Sunscreen
This island is close to sea so you can experience the presence of various bugs and mosquitoes therefore its advisable to carry bug repellent creams along with sunscreens to prevent tanning.
Conclusion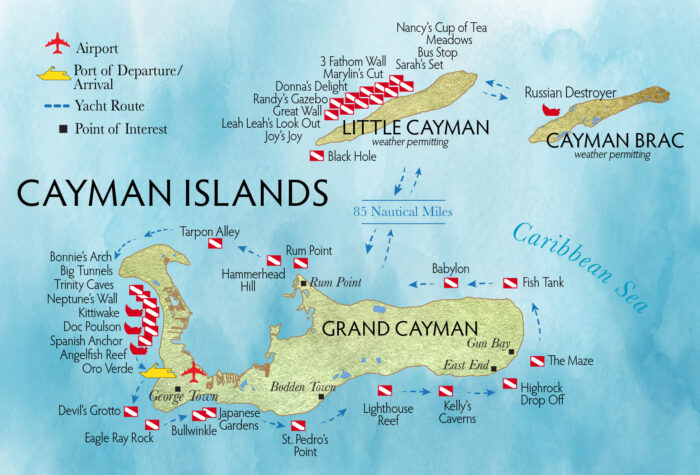 The Cayman Islands are an example of pure beauty and the best holiday destination with your friends or family, so you must keep it on your list. Furthermore, you can take some additional tips, like keeping in contact with emergency services saved on your mobile phones and remaining connected to a relative.
Carrying a first aid box and instant energy drinks can be extremely useful in such instances. Prevention is better than cure; if you are prepared for every possible condition, you will surely have a wonderful vacation.