Going to the beach can be the greatest fun on Earth! But too many things can spoil your beach vacations: low or high tides, storms, sunburns, dirty water, or lack of amenities. Luckily, we have our small digital "friends" that can help us avoid troubles.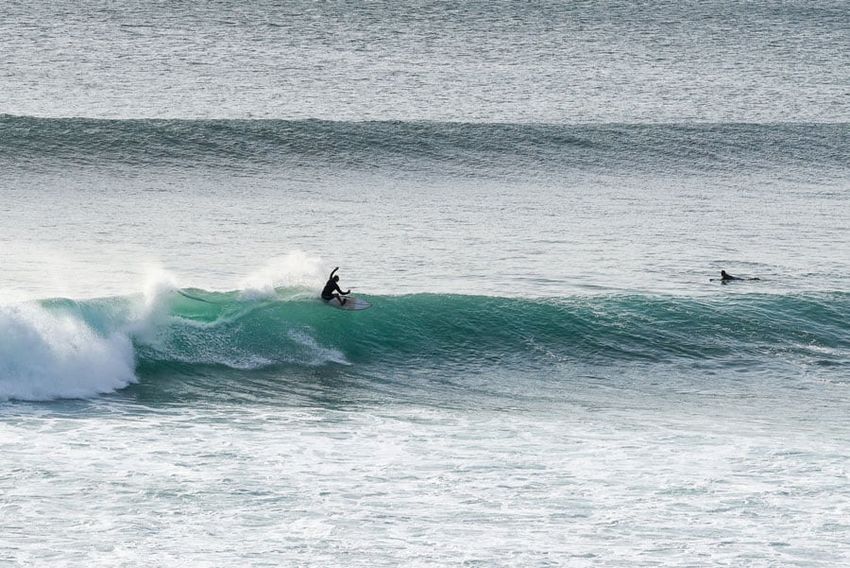 If you believe our ancestors were dolphins and not apes, you must download some apps for better surfing. Here are some of the best:
Surfline (Android, iOS: Free)
Extreme water sports athletes know that good planning is crucial. The Surfline app delivers at surfing and wakeboarding spots.Surfline, like many apps nowadays, it has some social media features. You can look up wave height, wind conditions, and tides, watch videos and photos sent straight to the app, and follow a surfing news feed. Free users get a three-day forecast, while subscribers can get a 17-day forecast.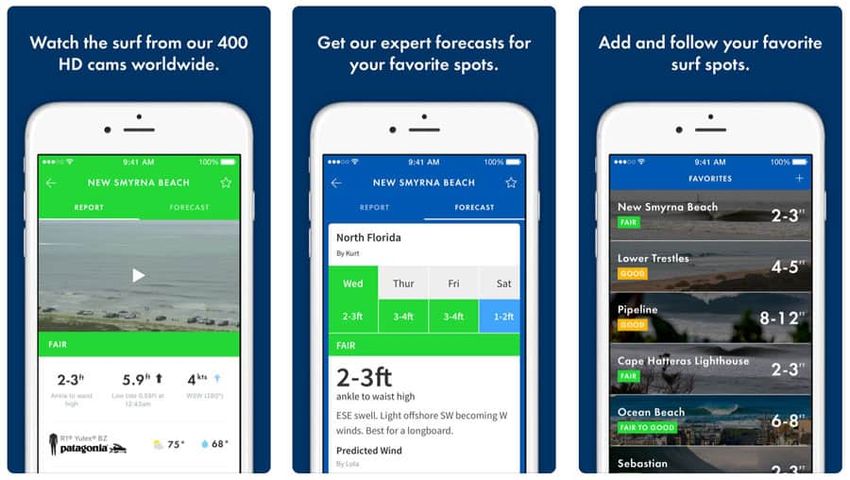 MSW Surf Forecast (Android, iOS: Free)
This surf and tide forecast app is offered by Magicseaweed.com. It can be helpful if you go surfing abroad, because it covers long-range surf forecasts for thousands of beaches around the world. Forecasts rate surf size, swell size, period, wind conditions, and temperature. Free users get a seven-day forecast, wind and tide station data, access to live webcams for select beaches, and related media, but have to endure many ads. A premium subscription gets you extended forecasts and a lower number of advertisements.
Waterkeeper Swim Guide (Android, iOS: Free)
This app is a must-have for people who just want to take a swim and care about water quality. The Waterkeeper Alliance free Swim Guide app covers water quality data for more than 7,000 freshwater and marine beaches in the U.S., Canada, Mexico, and New Zealand. Beaches can be found in the map interface. Water quality is shown with simple color-coded icons. Users can see water testing standards and the date water was last tested. The app developers threw in details about lifeguards, parking lots, and amenities for select beaches.

Tides Near Me (Android, iOS: Free)
Don't overlook tides, either! A high or low tide can change a beach dramatically. The Tides Near Me app provides tide forecasting based on current tide conditions, and shows them on a map. The app is free for iPhone and Android.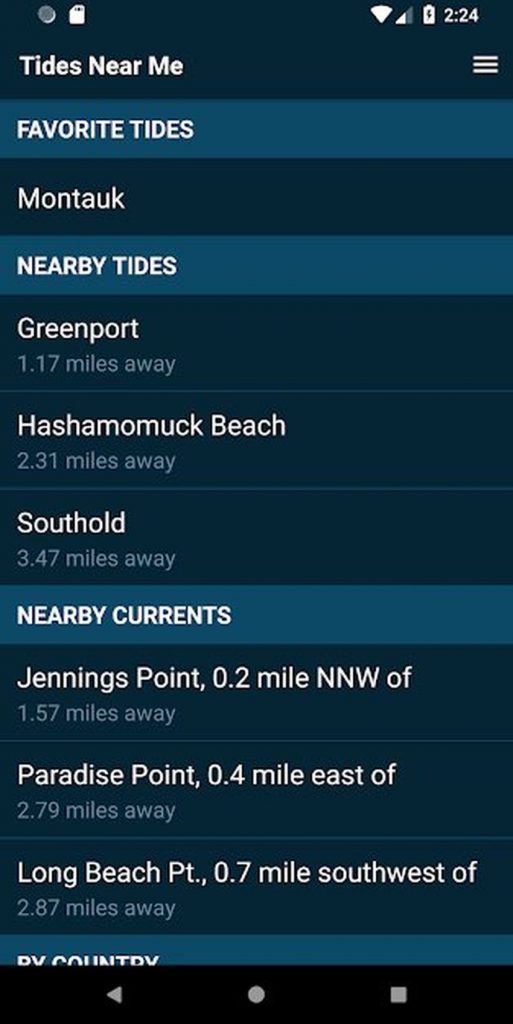 Weather Timeline (Android: $0.99) & Dark Sky (iOS: $3.99)
These good-quality weather apps are worth the money. Dark Sky, an iOS exclusive, is a great hyper-local forecaster that can warn you about rain or shine on an hourly basis. Android users can opt for the ads-free Weather Timeline, that pools weather data from various sources, including Dark Sky's own Forecast.io. The forecasts are delivered in a timeline or presentation.
Strong sunshine can be dangerous, especially for people with pale skin, moles, or heart disease. Naturally, you should first consult your physician before sunbathing to assess your risk. You should also remember to download and install UV Index control apps.
EPA SunWise UV Index (Android, iOS: Free)
The EPA's free SunWise UV Index provides an hourly UV Index for select locations and even zip codes, gives general exposure recommendations, and suggests a desired level of sunscreen SPF you'll need to wear outdoors.
UVLens (Android, iOS: Free)
UVLens has more features. For example, it allows you to create a personalized skin profile for more accurate risk estimations. You can get an estimated sunburn time on a given day. There's also a sunscreen reminder that notifies you when you have to reapply your sunscreen.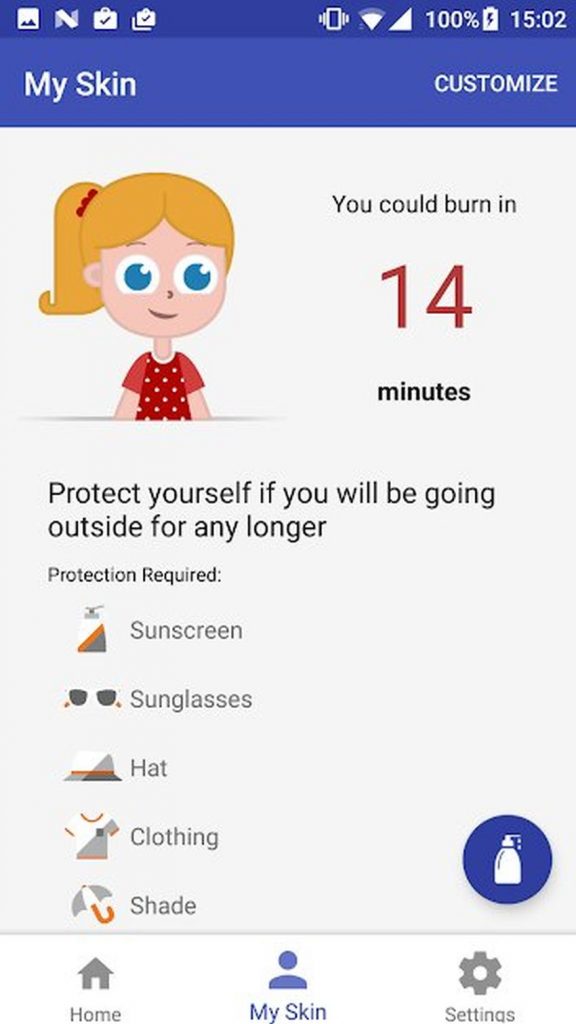 Wolfram Alpha Sun Exposure (iOS: $0.99)
This exclusive iOS app is developed by Wolfram Alpha, a famous think tank. The app can prompt you how long you can safely stay out in the sun, using your skin type, location data, time of day, and your sunscreen's SPF factor. The weather forecast includes a UV Index forecast, while extras deliver sunrise and sunset times and current sun position.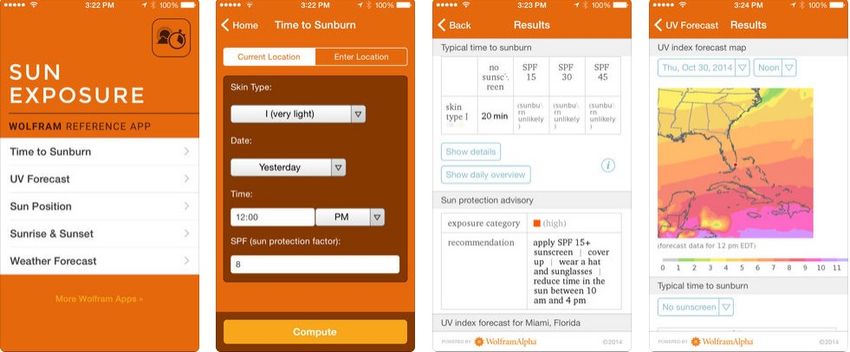 So here comes the sun, and you're ready!
Remember that if you decide to sell your used electronic device online, you'd better remove all your personal data before you send it to the buyer.