We still know very little about the oceans and the depths of the sea. The underwater world hides so many secrets we have yet to discover. When you stroll down the beach, there is a chance that you will find a colorful seashell or clumps of seaweed. However, sometimes things that wash up are not so easy to identify, and we present you bizarre things that washed up on beaches.
13. Waxy Clumps
The beaches located in northern France saw new visitors that are not familiar to the humans. They are yellow masses that arrives with the tide and tons of waxy objects washed up along 37 miles of the coastline. According to the organization Sea-Mer Association, these waxy objects might be a by-product of hot grease found in boat exhaust.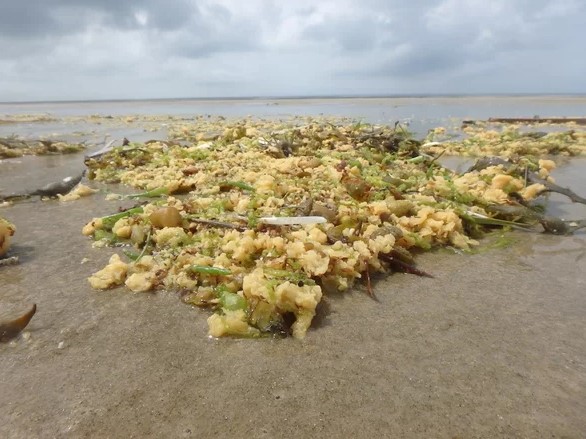 12. "Sea Pickles"
These bizarre things look like pickles from the sea and therefore the name. They are gelatinous and translucent, and they have appeared along the Pacific coastline of the USA. Nobody knows why these things washed up on the shore, but these pickles are found in more tropical waters.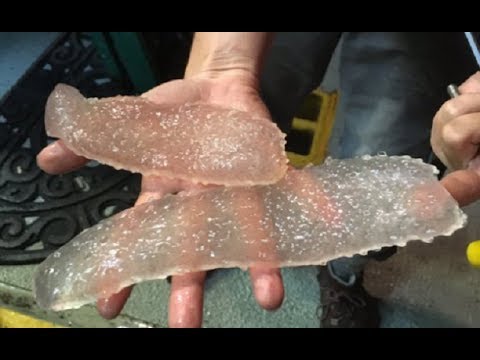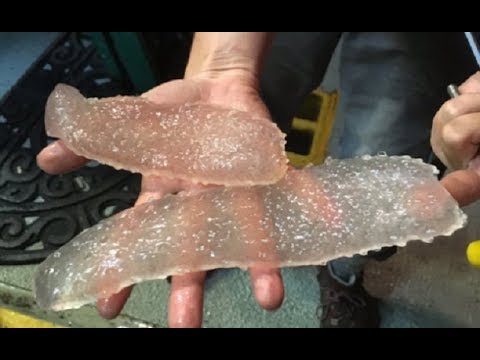 11. A modern Sea Monster
When decomposing flesh washes up on the shore, it is slightly hard to identify the animal in question. The Seram Island, Indonesia, residents saw a boat-sized creature on the shore. It was dripping with red fluid, and the parts of the body were inflated. According to the scientists, this used to be a type of baleen whale.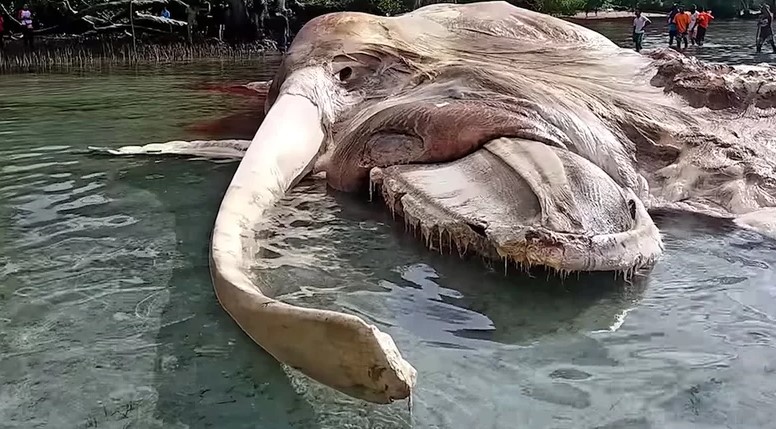 10. Massive Ice Balls
The Lake Michigan northeastern coast saw the arrival of the large ice balls that were weighing as much as 50 pounds even though they were around the size of the basketball. According to Tom Ulrich, deputy superintendent for the park where they were found, these ice balls have never grown so large even though they appeared before.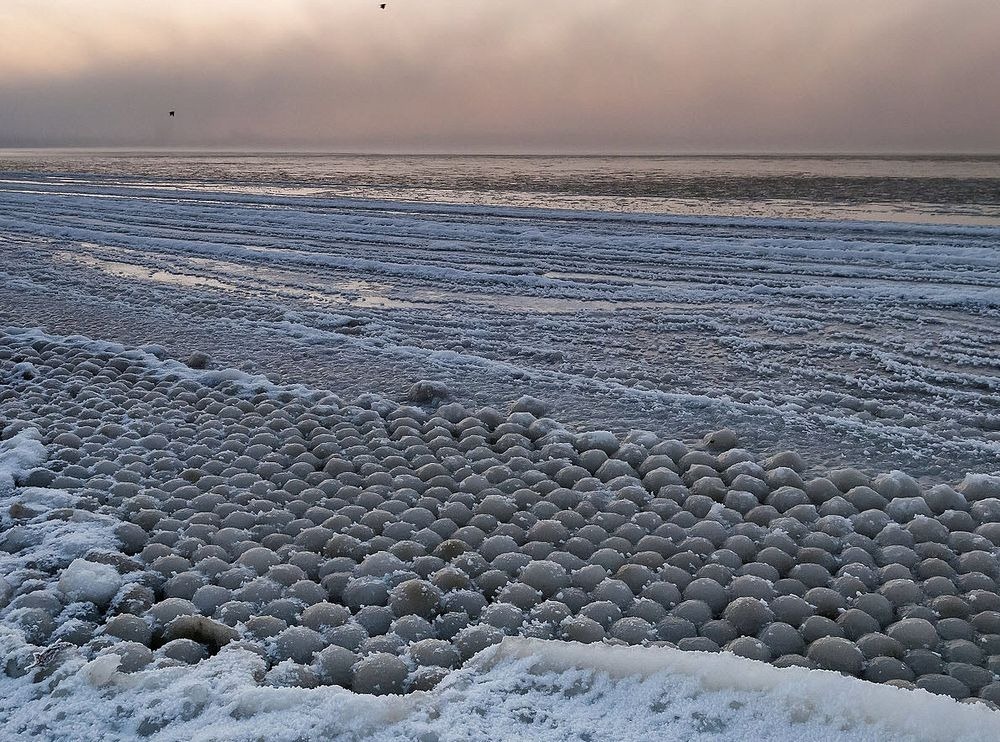 9. Liverless White Sharks
Killing a White Shark and taking its liver must be a job done by a professional. A marine biologist confirmed this claim, saying that Orcas are the prime suspects and they prey on great whites and take their internal organs – it is a delicacy for killer whales.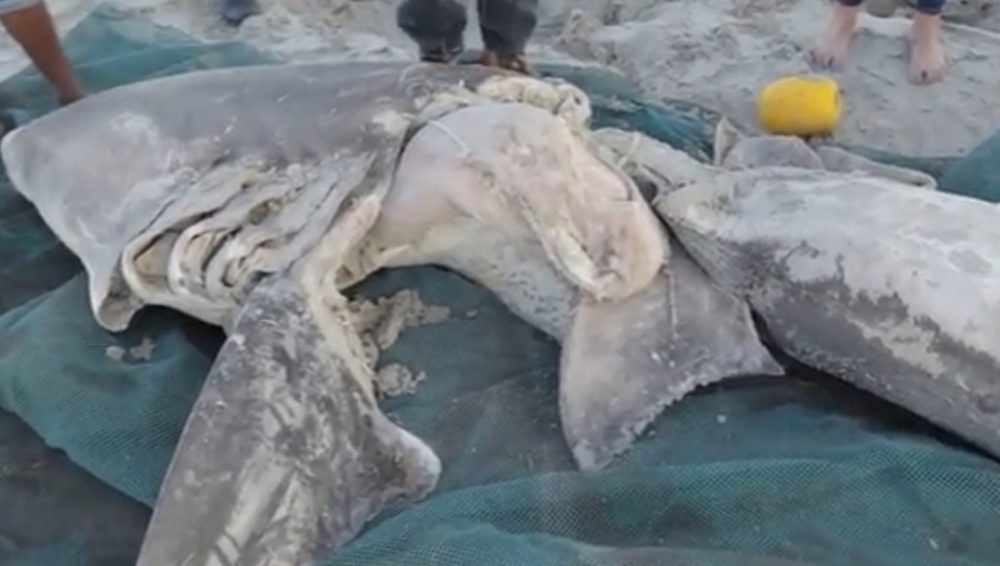 8. Massive Ovaries
The deep-sea oarfish is one of the craziest creatures that live under the water and the scientists on Catalina Island in California had an excellent opportunity to take a close look at these fish when a seven-foot ovary got stranded on the beach.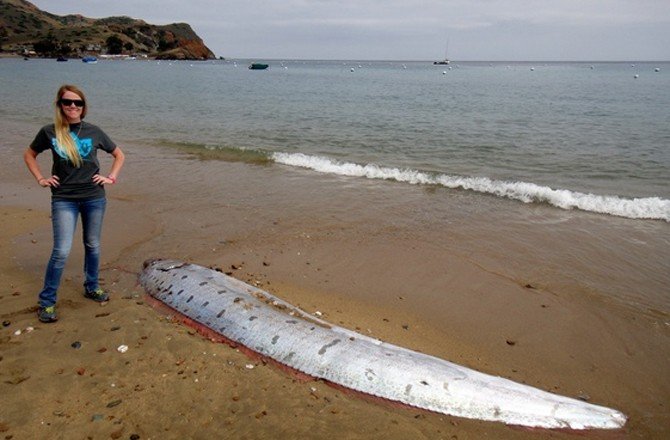 7. Dinosaur femur
A part of the 80-million-year old fossil thighbone was found by paleontologists in Washington's San Juan Islands. This additionally confirmed the fact that dinosaurs used to roam the lands.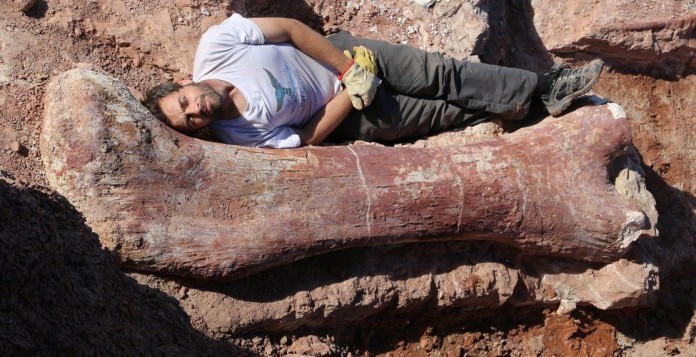 6. "Blue Sailors"
The small blue animals similar to jellyfish washed up on the western coast of the US a couple of years ago. They are known as the Blue Sailors, and each of these creatures is about 2.75 inches long.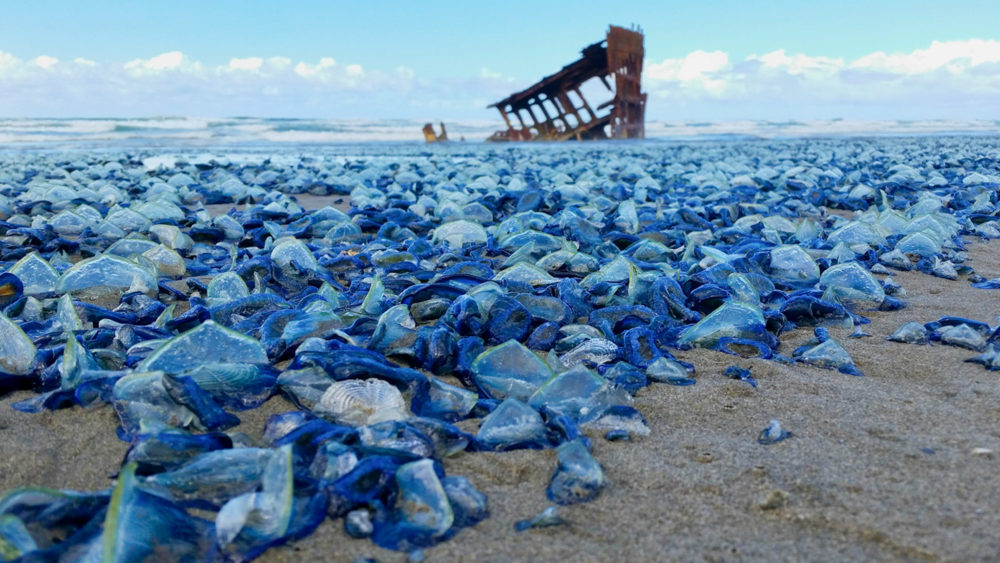 5. Purple Blob
Another thing that washed up on the California shore is a peculiar lumpy object, and a Reddit user shared a photo of it to the world. This organ-like blob is around 5 inches long, and it is purple with black markings on one side. According to marine biologists, this could be a sea slug or a limpet.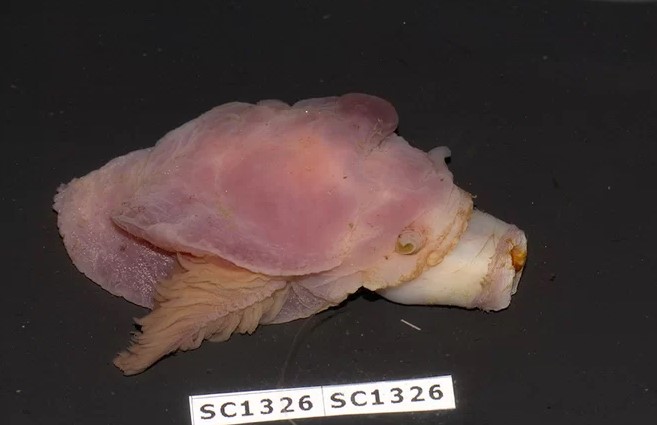 4. Grey Flesh
A shapeless jumble of grey flesh washed up on the Acapulco beach in Mexico. Add some imagination, and you would get a sea monster worthy of legends. However, experts claim that these are decaying heads of sperm whales.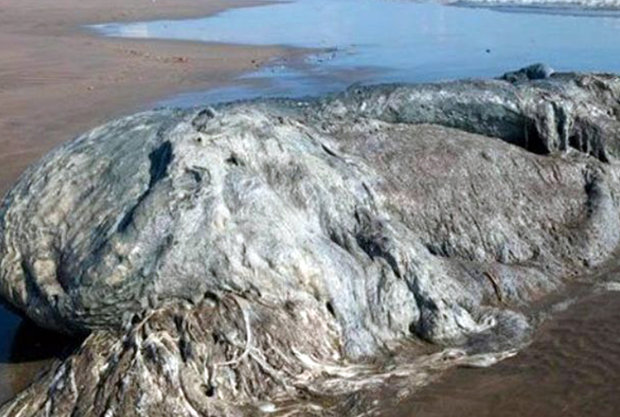 3. Thousands of Snowballs
Orb-like snowballs appeared on one Siberian beach, and there were thousands of them. This is a natural phenomenon, but since it is quite rare and perplexed the locals.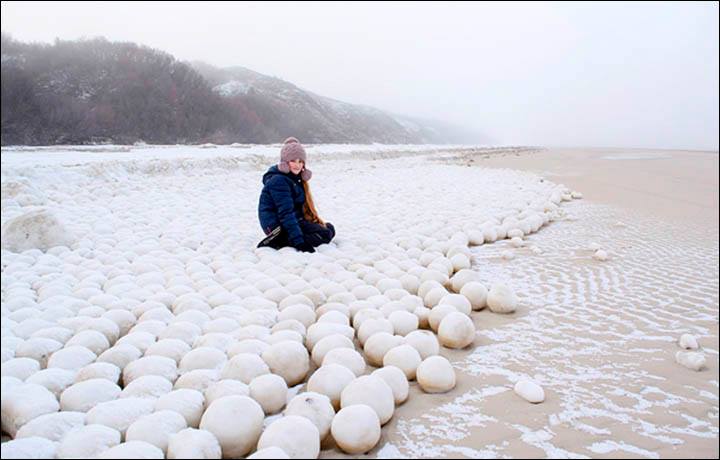 2. Giant Squid
Believe it or not, there are massive squids in the deep waters, and they are rarely or never seen by people. A giant squid appeared at the La Arena beach in Cantabria, Spain and it was 30 feet long and weighed 400 pounds.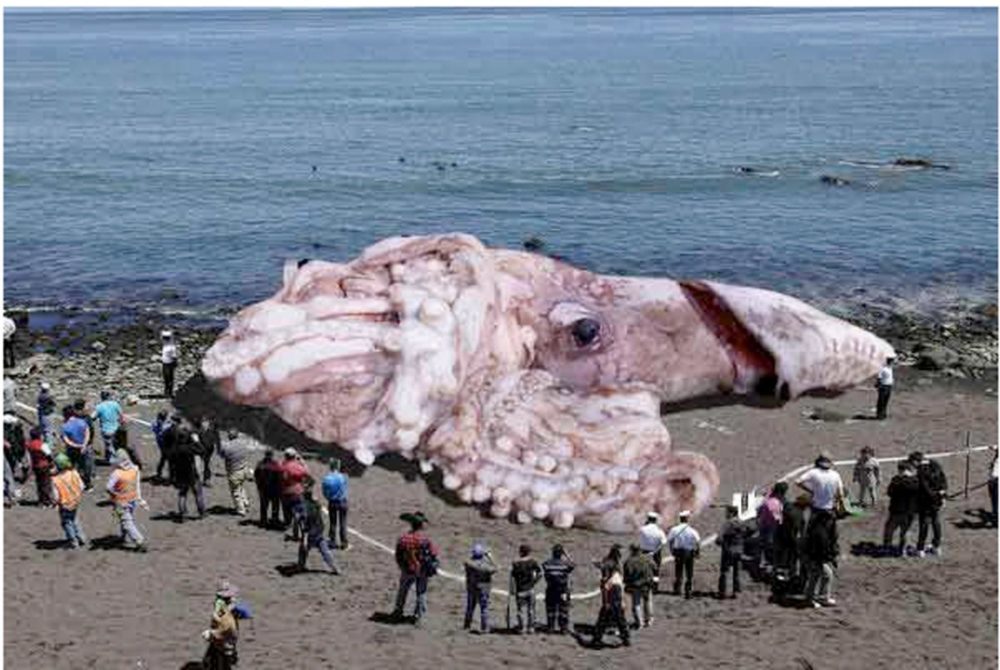 1. Robot hand
Curious things sometimes wash up on the shore, and the depths of waterways around New York City hide all kinds of elements. One of the recent findings were a robot hand, but there were even more bizarre things such as a grand piano or a dead giraffe.