You are on the right page if you are traveling to Ibiza for the first time and looking for some Ibiza travel advice. Ibiza is a little bit like Vegas or South Beach to the Europeans. Still, it is undoubtedly a magical party place where you can go and get away from your everyday lives and not to mention it is close geographically to Madrid or Barcelona.
Some of The Must-Do For Ibiza First-Timers
You must try to stay in the same town or visit this site to know more about it. You can also go for villa rent Ibiza, and some of the suggestions include Talamanca and Playa D'en Bossa areas. These places are very near the town, and the 3 major best sites on the island include club hi and Pacha.
Pick The Nights Out In Advance
You should purchase the club tickets or make table reservations in advance if you have a set DJ in your mind that you want to see. Some clubs in Ibiza sell out for the big DJs, so you surely don't want to get there and not be able to see your favorite DJ. An Ibiza expert will help you pick the best nights for your days when you visit the perfect website. Your club tickets would be delivered to you when you arrive at the airport, or they would also email them to you before your trip.
Rent a Car Or Hire A Car Service
Even though you might consider Ibiza a small island, it is pretty spread out. It also seems that the more posh the event or place, the further it is from everywhere, so you need to consider that the island does crack down on drinking and driving, so if you plan to drink, you have to hire a driver. So before you plan your trip to Ibiza, you should consider renting a car or leasing a driver.
Plan your trip to Ibiza Between July – September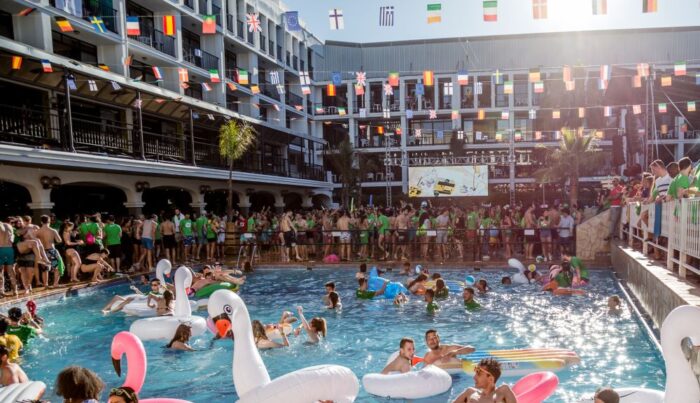 July is the best month to travel to Ibiza as all the leading DJs are present on the island, and this is when the cost of the overall trip could be very affordable. In September, you can get the best deals only if you wait till mid to late the month.
Some of the Don'ts While Traveling To Ibiza For First-Timers
Avoid Going To The Wrong Town Or Resort
Ibiza goes way more than just nightlife. One of the biggest mistakes you can ever make while traveling to Ibiza is booking accommodation in a resort or town unsuitable as per their choice. For example, if you are traveling with your kids, then the last thing you would ever want is to be next door to some late-night party club. On the flip side, if you are a group of young travelers, you can go for this type of resort. The island is blessed with different areas devoted to other kinds of activities.
Spend All Your Time In One Part Of Ibiza
One of the best things to do in Ibiza is to explore the entire island, so you should never make the mistake of spending the whole time in only one part. You need to ensure that you head inland and enjoy Ibiza as diverse natural beauty. You can also consider visiting the coastal regions of the Ses Salines as it is made up of pristine beaches, small villages and salt lakes. You can also go for a boat trip to the rocky islands of Es Vedra.
Don't miss out on the local food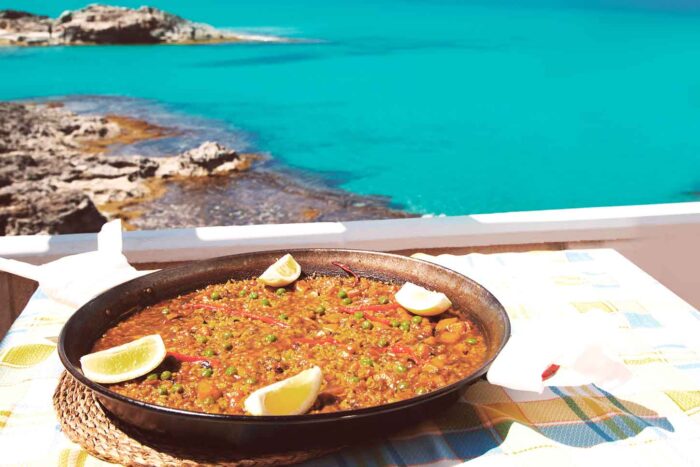 When you are in Ibiza, you should eat like a local. Ibiza is known as the home of age-old recipes. Of course, it is perfect to dine at trendy restaurants, but you would make a big mistake if you do not try out the local cuisines on the island. You can go for a seafood rice dish paella de mariscos if you are unsure what to look for, as it is ideal for a long lazy lunch by the sea with your loved ones. The dishes are loaded with local seafood like clams, crabs, prawns and shrimp. But Ibiza is not about just the seafood as you can get Sobrassada if you are a meat-eater. The dish is a soft spicy sausage that combines minced pork, nutmeg cloves, paprika and pepper.
Visiting the wrong hippy market
Different markets are open on other days of the week in Ibiza, and hippy markets are one of the best places to shop and hang out. When you visit the hippy market, you can find fashionable jewellery, homeware and live music to entertain. Moreover, it would help if you come hungry to the happy market because you can find food stalls selling baked goods, homemade paella and fruit juices. You can also enjoy Spanish delicacies while you are in the hippy market.
Don't expect the clubs to start before midnight
You will know the Spanish enjoy a bit of a party if you have ever been to Spain and are happy to stay out late. It is especially true on the islands of Ibiza, where the clubs do not start before midnight and are pretty busy until 6:00 AM, so there is plenty of time to party.
Don't underestimate the price of drinks in Ibiza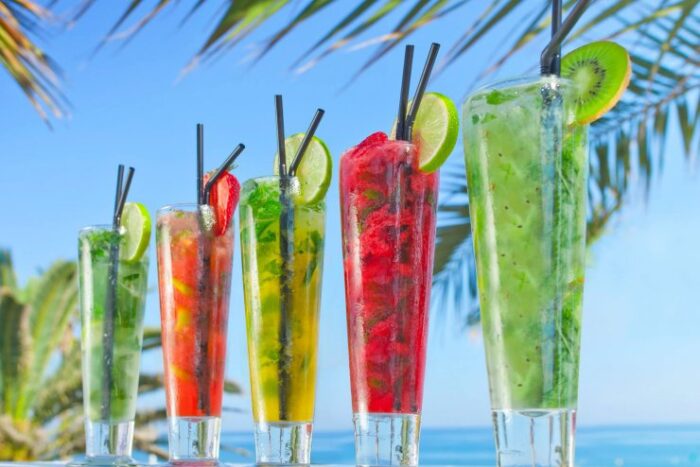 Nothing is surprising to know that drinks can be expensive in Ibiza, and you would notice that trendy bars, beachfront restaurants, and especially the late night clubs are pretty costly. Before you head out for a night adventure in Ibiza, you can stock up on the great drinks available at the supermarket. It will help you cut down on your costs. You can choose local bars if you would like some better value drinks.
Conclusion:
Hence these are some dos and don'ts that you must follow while you are in Ibiza. These tips will help you make the most of your visa trip.