Going to the beach is a great way to escape from everyday duties and obligations, ease the mind, relax, and relieve all that stress. Of course, taking proper care of our skin is also important, but people often forget how fragile our hair is. That is why we created a few tips on hair rehab after a day at the beach.
Put some oil first
Spending a day on the beach will surely recharge our batteries and make us feel energized and ready for every challenge, but it can easily dry our hair out and make it look lifeless. Yes, the skin isn't everything we should worry about, as our hair also suffers, which is why proper treatment before and especially after going to the beach are of vast importance. Factors like sand, wind, and salty water will surely have a huge effect on our hair, its strength, and volume, and because of that, it is necessary to take proper care of it as soon as we get home.
Many people think that the first step is washing it, but in order to make it shiny and full of life once again, we need to nourish it even before washing it. The best way to do that is to use some natural oil, put it from roots to tips and leave it for some time. The longer it stays on our hair, the more nourished it will get, but if you are in a hurry, try to leave it at least for half of hour before rinsing. Doing so will do wonders for your hair and will leave others in awe, especially when you tell them you have spent the entire day at the beach.
Choose the right shampoo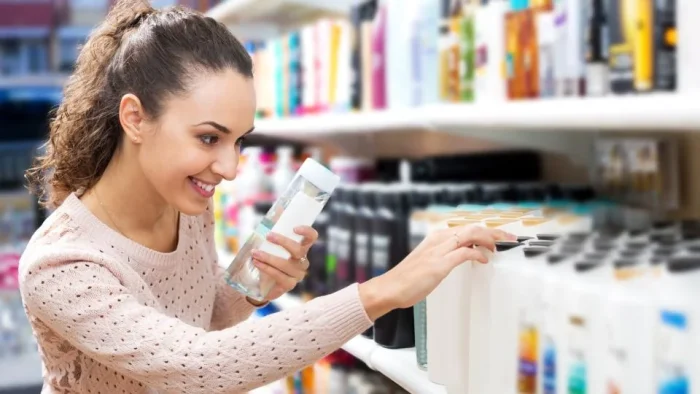 Okay, picking the right shampoo is a must, even without going to the beach, and since the quality and structure of the hair vary from one person to another, when making a decision on which shampoo to buy, make sure to do some research. Namely, there are many shampoos on the market made for different types of hair, and it can be pretty challenging to decide which of them is the best and can provide it with all the necessary nutrients. That is why doing some homework before shopping is important.
Furthermore, when under extreme circumstances, which going to the beach is for our hair, even more care is needed, and a different type of shampoo, the one that will regenerate and make it shiny and full of life. When it comes to rehab after a day on the beach, it is important to use the shampoo for dry hair, even if you usually use the one for greasy, as it can additionally dry it out and make it even more lifeless. Besides that, shampoos made of natural ingredients are always the best choice as they do not have harsh chemicals that can do more harm than good for already dry hair. If you put oil on it, it will be necessary to wash it twice with shampoo and rinse carefully to remove all the oil, or it can cause a greasy look even after washing.
Put a conditioner
After washing it, it is necessary to use a deep conditioner to moisturize it and make combing much easier. Once again, there are many conditioners on the market, and choosing one made of natural ingredients is always the best decision you can make. It is necessary to wait a few minutes before rinsing it, which is right enough time to try to detangle it by using a wide-tooth comb to avoid damaging it. Be gentle, and do not pull it if it cannot detangle, as it is a much better solution to rinse it and wait with combing.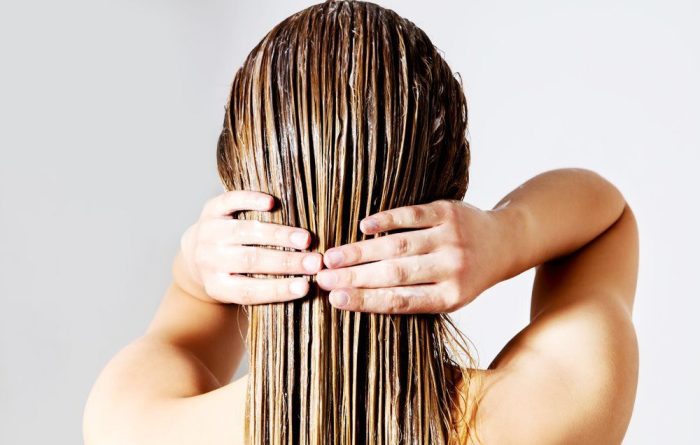 Conditioners are called like that for a reason, which is why using them is not just of great help for hair glow recovery, as it is more of a must-to-use thing. Another thing that can be of great help here is mixing hair treatment oil with a moisturizing mask, which, as experts in this field state, is the ultimate nourishing procedure after going to the beach. Just spread it across the hair so that every strain is covered, and as for how long you should leave it on, not more than five minutes, and afterward, you should rinse it.
Leave-in treatments
If it is too dry even after putting oil, shampoo, and a good conditioner on, so it cannot be detangled, the next step is using a leave-in treatment for extra moisturizing. As the name says, this treatment does not need to be rinsed, and it is enough to put it on after washing and gently dry our hair with a towel. A leave-in treatment should make it moisturized enough, so the combing would be much easier and give it extra shine and an astonishing healthy look. Of course, if it is still too tangled and impossible to comb, there is no need to lose nerves and be aggressive, as a detangler can help. The only thing to worry about and check before using it is whether there is any percentage of alcohol in it or not because one with alcohol can do more harm than good, as they can dry out your hair even more.
Do not use a hairdryer
It's needless to say that hair dryers, even though effective, can actually damage our hair even more, yet many still use hair dryers regularly. The ultimate advice every hair stylist will give you is that heat will just cause more damage, especially to those who are fond of their locks and would like to keep them.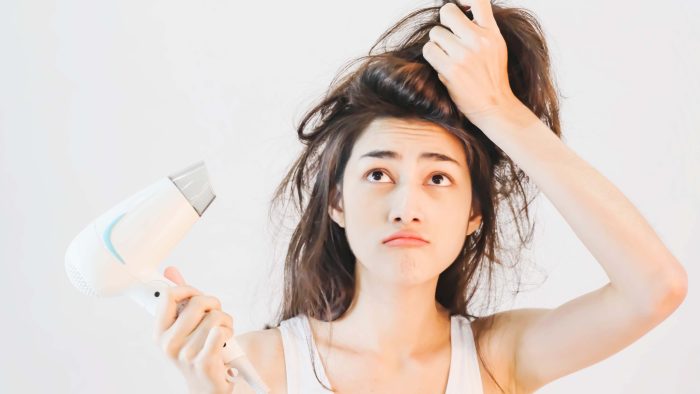 So, in order to give your hair the best possible treatment after spending a day at the beach, after doing all these things mentioned above, let it air dry, and even you will be amazed by the results, and for the best possible effect and to get that feeling like you have spent a day at the salon, make sure to use high-quality premium products which you can find at Numehair.